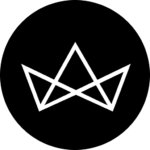 The Queen has launched another gin — this time made with botanicals from her country estate
Now that there's a refreshed interest for the world's most famous family, this particular gin couldn't have come at a better time.
Turns out that the Queen — or rather, her royal subjects — have been busy not only with Christmas preparations and dealing with angry fans from Netflix's controversial season of The Crown. They've also been hard at work in a distillery making Sandringham Gin, a small-batch spirit that's no doubt sealed with the approval of the monarchy.
If its name sounds familiar, it's because the gin was named after her country home Sandringham Estate in Norfolk, where the entire royal family usually gathers for Christmas. Naturally, the 20,000-acre private property is rife with manicured gardens, which provided the botanicals and ingredients for this special gin.
Besides Sharon fruit (Chinese persimmon) that were harvested "in the Walled Garden on a sheltered wall at the end of what was a range of glass houses, built on the winnings of the famous racehorse, Persimmon, owned by King Edward VII," the gin also features myrtle leaves that originated from a cutting taken from Princess Alexandra's wedding bouquet on her marriage to Prince Albert Edward. The two later became King Edward VII and Queen Alexandra.
This isn't the first royal-quality gin to be produced under Queen Elizabeth II, but it comes as no surprise seeing as the monarch is famously a fan of the spirit. She has, after all, been known to relish a cocktail of gin and Dubonnet with a slice of lemon after a hard day's work. 
Her first gin was the Buckingham Palace Gin, made with hand-picked ingredients like lemon, verbena, hawthorn berries, and mulberry leaves grown at her London home. She's not the only royalty in this business though; Prince Charles too dipped his toes into the industry with the Highgrove Gin, inspired by his Gloucestershire home and flavoured with lemon verbena, thyme and rosemary from his garden.
Unfortunately, Sandringham Gin will only be available in the UK for now (probably due to the pandemic), but if you manage to get your hands on one, the Royal Collection Trust suggests you enjoy the regal booze by "pouring a measure into an ice-filled short tumbler before topping up with tonic and garnishing with a slice of lemon." How very British indeed.
Find out more here.