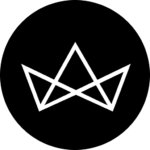 Asian spirits to gain global cred with the arrival of this prestigious award in Singapore
The San Fransisco Spirits Competiton (SFWSC) is known globally as one of the most reputable benchmarks for awards in the wine and spirit world. It is like the Golden Globes of the liquor industry, and any brand that bags an accolade during can guarantee increase recognition for time to come. Recently, the parent company behind this prestigious competition, The Tasting Alliance, has decided to establish an Asian edition of the SFWSC in Singapore — the first of its kind.
To be held between 5-6 June 2019 at The Exciseman Whisky Bar in the Esplanade, the Singapore World Spirits Competition (SWSC) aims to give regional distillers and spirits a chance in the limelight, promoting an appreciation and an awareness of the growing number of unique, quality alcoholic brands emerging from Asia. It also cements the credibility of these producers on a global scale, something Asia requires when going head-to-head with larger distillers in the West.
Beyond the conventional spirits, the SWSC will also call for baijiu, soju and other Asian spirits to enter. Though such spirits are permitted to participate in the SFWSC, having a specifically Asian version of the competition allows an increase in not only the number of entrants for said categories but also a possible expansion of the type of Asian spirits that appear in the competition.
A blind tasting panel will be the primary judging method at the SWSC, following the rules set by the American version of the competition. The judges will select a Best in Show for every broad category, for example, a Best in Show Unaged White Spirit, as well as individual bottlings that triumph their class, which spans anything between the Best Vodka to the Best Craft Distiller Whisky.
Singapore is setting up to be the hotbed for internationally celebrated award programmes, and with the SWSC in place this year, our nation is steadily fortifying its reputation as the capital of food and drink in Asia.