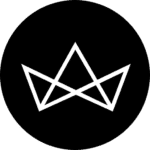 Tippling Club's new bar menu transforms the culinary legacy of Auguste Escoffier into cocktails
The crystalline cocktail before us tasted like Solero. Likening a refined cocktail to a beloved childhood ice lolly is not a judgement one expects to make at an internationally acclaimed bar like Tippling Club, but that ability to deliver the unexpected is, in part, the appeal of this bar. Named Poire Helene, the cocktail in question is head bartender Andrew Loudon's rendition of Poire belle Hélène, a dessert with poached pear and vanilla ice cream created by chef Auguste Escoffier.
We doubt Escoffier has ever tried Solero (he passed before its invention), nor did Loudon set out to redesign a French classic in the image of a neon green creamsicle, but the union of past and present to delicious ends captures what Tippling Club aims to achieve with its new cocktail menu: A Guide to Modern Drinking.
Culinary cocktails
The menu's concept riffs on Escoffier's magnum opus, A Guide to Modern Cookery, a tome filled with recipes and techniques that sought to streamline French cuisine for the 20th-century. All twelve cocktails are based on dishes found in Escoffier's text or wink to his personal history, and every drink harbours Loudon's knack for finding new ways to convey a particular flavour.
Sometimes that knack surfaces in crowd-pleasing ways, like with the Poire Helene, or in Melba Toast, an amaro and rum-based reimagination of Escoffier's tribute to his lover, Dame Nellie Melba. The blueprint of a milk punch gets enhanced with fresh milk infused with toasted sourdough slices, so the overall cocktail feels like you're drinking breakfast in the best way possible.
At other times, technical wizardry is flaunted to enhance simple ingredients, like in Bombe Glacée. The drink is Loudon's far-out vision of the ice-cream dessert, made with bee pollen tequila, vanilla and fig leaf syrup, as well as soda water and lemon juice for length. The tall blend is finished with vetiver essential oil, giving it an aromatic, medicinal kick best-suited those who enjoy bitter drinks, though we'd prefer if the dose of oil were less potent, lest the cocktail falls into perfume territory.
Our favourite drink, overall, seemed the simplest in make and method. Peaches Cardinale, a negroni-esque concoction, is an aperitif rife with the richness of cream and juiciness of fresh peaches, cut with the botanical bite of gin. Like the fruity dessert it is named after, this cocktail is a straightforward gift that kept on giving.
Escoffier's take on chicken nuggets and other bar bites
A menu of bar bites was created to accompany the beverages. Labelled as A Guide to Modern Snacking, the tongue-in-cheek dishes see the sinful bites we so love through Escoffier's eyes.
Escoffier's Nuggets is the best snack by far, not just because it manages to capture the greasy delight of fast-food nuggets with proper ingredients, but the presentation scores an A+.
All nuggets come in Tippling Club's version of the cardboard box you find at any fast food joint, complete with a little plastic holder of truffle mayonnaise in place of the usual curry sauce within.
With nuggets in one hand and a Poire Helene in the other, one reckons that the real goal of the menu is not to turn lofty French cuisine of yore into equally overwrought cocktails. Instead, the menu has its hits because it reminds us that good food finds parity with equally delicious drinks, and both make for a great time, from then till now.
Tippling Club
Address
38 Tanjong Pagar Rd, Singapore 088461