August is a pretty hectic month. You've got National Day festivities coming up, new restaurants and bars popping up around town, and the 1-Group's Wine Lust Journeys to keep you busy right 'til the end.
The 1-Group runs familiar dining destinations like Stellar at 1-Altitude, Monti at 1-Pavilion (see the pattern?), as well as The Garage, and The Summerhouse. Throughout August, all four of these dining destinations will be hosting 14 gastronomic adventures to pair with over 300 wine labels from 110 different wine makers, and 11 different regions. It sounds like a lot of numbers to take in, so in an attempt to keep it simple, you'll be very happy this month if you love wines.
The month-long extravaganza intends to satisfy wine enthusiasts of all persuasions. You've got dinner pairings, wine samplings, pop-up cellars, and celebrations to immerse yourself in. To top it off, any spot you visit through Wine Lust Journeys will allow you to purchase bottles, either at retail or wholesale prices.
Out of all the 14, here are four you can't miss. For the full schedule, see here.
1
Sample over 69 wines for S$35 at Botanico
This is truly a deal unlike any other. At the Wine Lust Afternoon Affair, sample 69 different wine labels from six wine partners, ranging from old to new world in your very own Riedel glass at Botanico in the span of an afternoon. If tasting isn't enough, you get to bring bottles home at wholesale price, or even buy a case starting from S$20 nett per bottle. It doubles up as an opportunity to gather stock for the coming festive season, or to expand your wine collection.
Wine Lust Afternoon Affair will be held on 27 August, from 3 to 6pm. Priced at S$35 nett per person, with a complimentary Riedel wine glass. Botanico is located at Level 2, The Garage, 50 Cluny Park Road, Singapore 257488.
2
Drink old world wines from magnum and jeroboam bottles at Monti
Few of us can claim the ability to casually open magnum bottles to drink, especially if they're rare, old world wines. At Italian lifestyle destination, Monti, you can. For the entire month, it's got seven labels of Spanish and Italian large format wines for the purchase. Those not keen to lug home a bottle can choose to enjoy a glass of Spanish Bodegas Roda Roda 2011 wines from a jeroboam bottle for S$22++. This is a bottle size that's usually reserved for collectors, so to be able to have a taste without the commitment is an exquisite treat.
The wine bar will be open until 31 August. Magnum wines are priced between S$480 to S$650 per bottle, while jeroboam wines are priced at S$520 and S$950 per bottle. Monti is located at 82 Collyer Quay, Singapore 049213.
3
Enjoy a pairing dinner you'd have in an Australian winery at The Summerhouse
Visit renowned Australian wineries in a secluded Singaporean oasis with The Summerhouse's Wine and Dine pairing dinners. From 5 to 31 August, the restaurant will be recreating famous dishes from Leeuwin Estate, Woodstock, McLaren Vale and the like to pair with vintages from each winery. Each dish will have a unique Summerhouse twist to it, garnished with ingredients from the in-house edible garden.
The dinners will be held until 31 August, daily, between 5 to 9 pm. Wildseed Bar is located at The Summerhouse, 3 Park Lane, Singapore 798387.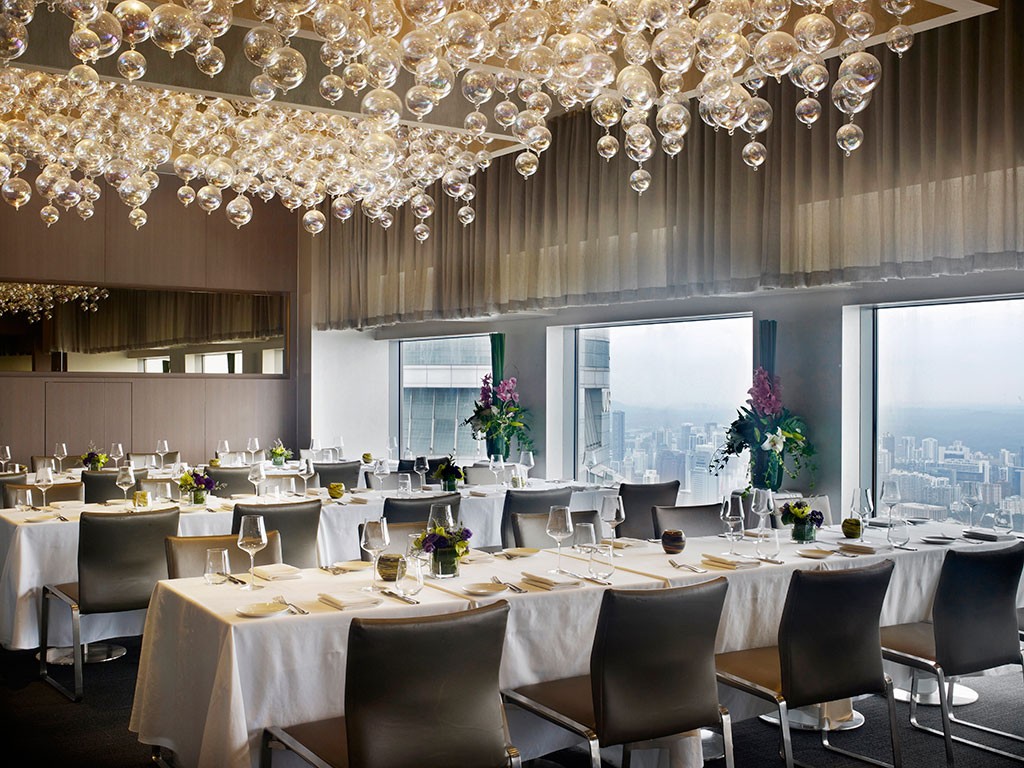 4
Celebrate International Cabernet Day with a view at Stellar
It's all about the cabernets at Stellar throughout Wine Lust Journeys, but the cherry on top is really International Cabernet Day. Celebrate the occasion with a standing cocktail party, where you'll have a gorgeous view to accompany the six different cabernets and blends to go with select wines and cheeses. Wines for the night include vintages from Bliss Estate, La Tunella and Dry Creek.
The celebration will be held on 31 August, between 3 to 6pm. Priced at S$50 nett per person with wine and cheese. Stellar is located at 1-Altitude, Level 62, 1 Raffles Place, Singapore 048616.