A gin inspired by a real-life encounter with a typhoon, and made with the rice sourced from crops damaged in its wake would be a dramatic backstory for any other year, but it is 2020.
This is the story-in-a-nutshell for Zhen Gin, a locally-made spirit that is the brainchild of two friends, Terrence Loh and Min Teo. Recently launched at a time where the food and drink industry in Singapore shakes from the COVID-19 pandemic, Zhen Gin is a bottled statement that speaks to how positivity can be harnessed from strife in more ways than one. And no, we are not just talking about making and drinking alcohol (though that is a social good in its own right).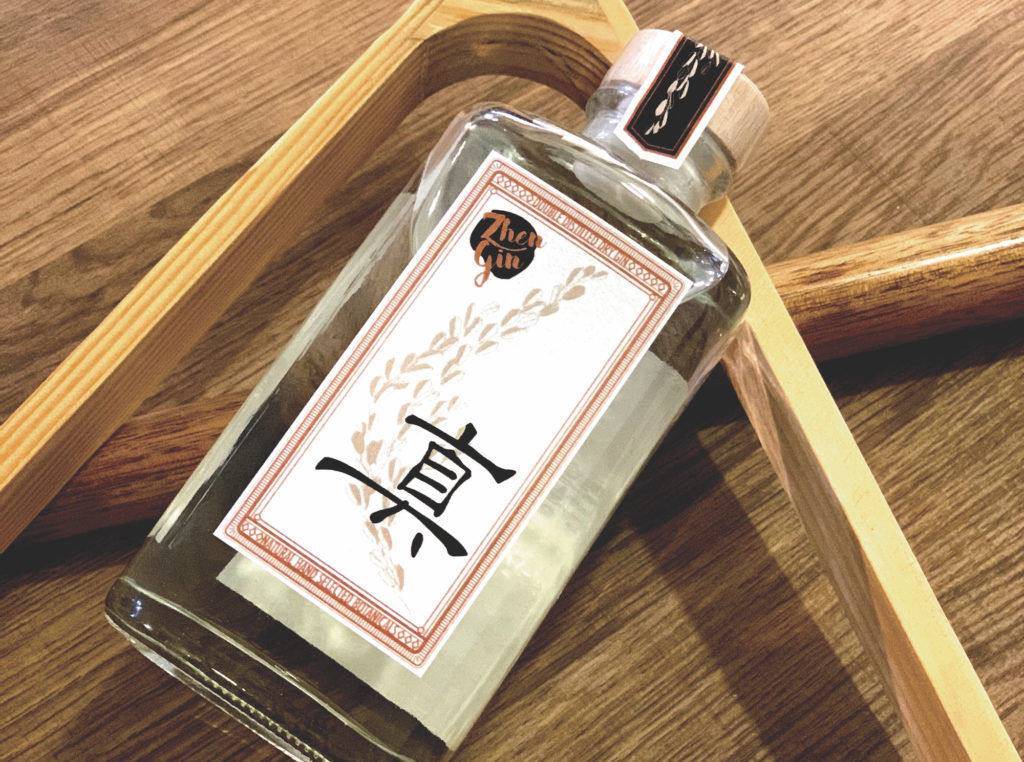 Zhen Gin is a longstanding labour of love for Loh and Teo. The former, a serial entrepreneur, and the latter, an environmental scientist, both find common ground when drinking and surfing, so much so that it was the combination of the two that created the perfect storm for the spirit to be born.
When on a holiday in Taiwan, the two embarked on a morning surf before being caught in increasingly unforgiving weather. With a typhoon scheduled to hit the area, the duo narrowly made it to shore and sought refuge in a friend's hut to wait out the storm. Upon arrival, they witnessed the decimation of the rice fields that framed the hut, and the sight shocked a need for them to do something to remedy the loss. The solution? Make gin with the damaged rice grains, because there are few things more Asian than rice, said Teo.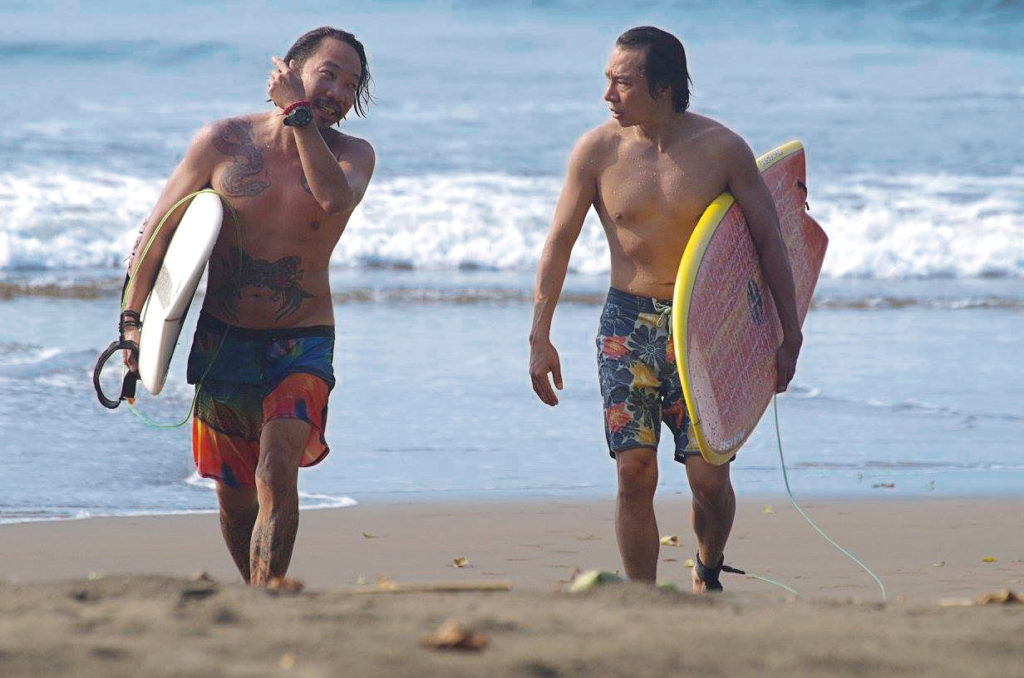 What results from using rice as the base grain for this gin is a soft spirit that drinks like silk brushing against skin, with petals of Yunan osmanthus giving a glass of Zhen its pronounced floral profile.
The use of what would otherwise be waste to make gin is also what gives Zhen its sustainable cred as a "climate-positive sipping gin", according to the brand. If left to decompose, the rice would create a spike in methane, which our atmosphere surely does not need more of. And so, the duo travelled to procure damaged rice crops from farmers along the Eastern seaboard, all in the name of distillation.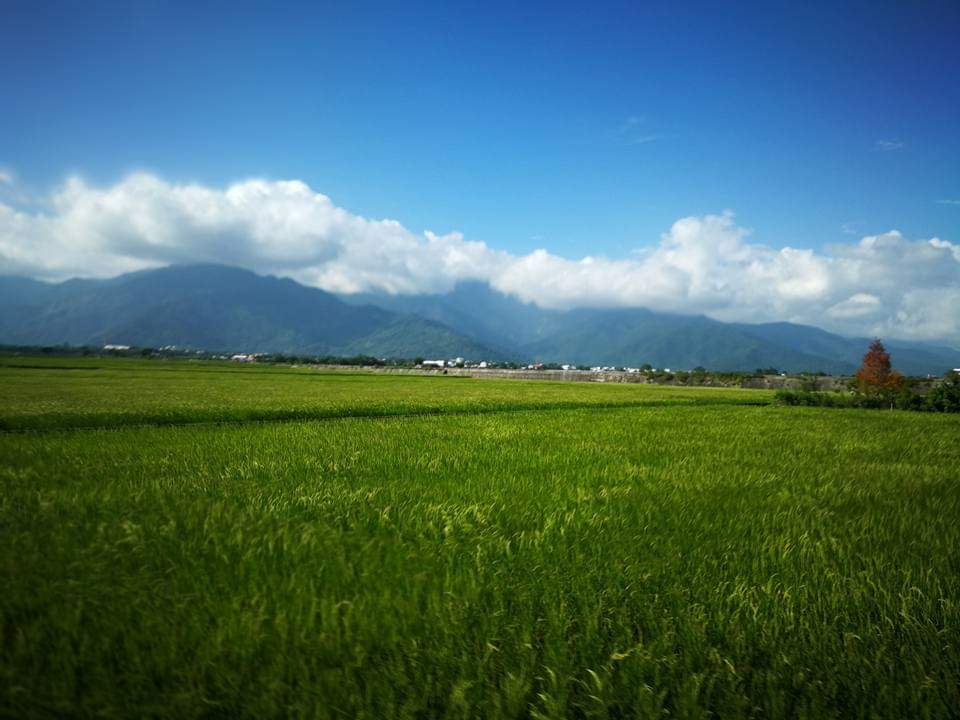 Zhen Gin's positive impact also extends beyond the natural environment. Loh and Teo decidedly launched during a time where our native bar industry stands on turbulent ground in order to use their gin as a vessel to give back. The brand's ambitious #BarTabSG relief fund will donate proceeds from sales of Zhen Gin to local bars and bartenders who require aid.
Here, we speak to Loh and Teo to dive deeper into the story of Zhen Gin.
So how did you get from point A, where you knew little about gin distillation, to B, where you have a full-fledged brand and product?
Min Teo (MT):  We got a distilling kit off eBay and decided to just go. We had all sorts of ideas — using a sous vide machine in the process, using an open stove, which is a bad idea with ethanol, let's put it that way. We approached it like little kids playing around. The process took awhile too. At one point, we wanted to make laksa gin.
Terrence Loh (TL): Which was horrible. Horrible, could not be drunk. What was missing from these experiments was a gan jue (Mandarin for "feeling"), that would confirm that we were on the right track. We knew we wanted to make an Asian gin with botanicals that were representative of Asia, but it did not click until our trip to Taiwan.
And that was obviously a fateful trip for the brand. Tell me about how the typhoon inspired Zhen Gin?
TL: So we decided to go out for a morning surf on the day the typhoon was slated to hit, which was a bright idea. We were in open waters when the winds got chaotic, and we struggled to get back to the shore. When we did make it, we drove to a friend's house nearby to seek refuge, and when we were there, we waited out the storm and witnessed all the rice fields just being decimated.
MT: All these farmers lost years of their livelihood in that instant. And that's where the idea for Zhen Gin came from because we just needed to do something to help. Asian has a culture of making rice wines, and we were in an area where rice wines were very prevalent. The scene spoke to us, and we wanted to extend the use of the grain to gin. It felt right that rice was the core ingredient from then on.
The botanicals are also a unique composition and sourced from around Asia. Why so?
TL: A lot of gins out there have ten, 20, 30 botanicals, but we wanted our consumers to be able to taste everything, and for the gin to be pure, simple. We chose ingredients from around the region to keep it authentically Asian. We used Bhutanese juniper because it is native to our region and has a more intense profile than Western juniper. We also have Thai coriander seed to nod to the prevalence of it in Thai food, and Yunan osmanthus, which is what gives the gin its prominent floral notes that keeps you coming back.
MT: We also didn't want to use chemical preservatives to maintain the floral notes, so instead, we distilled with orris root.
Why a sipping gin when that is not a popular way to drink gin in this market?
MT: We wanted to create a gin that tasted good on its own because when you drink gin, you want gin, not tonic water with lime. Gins that require these additional mixers tend to taste like juniper-flavoured ethanol when drunk neat, and we did not want that. We take pride in the fact that our gin is one you can sip and enjoy alone instead of diluting with mixers to improve the taste.
TL: Sure, it can be a gin used in a cocktail, but there's really nothing that will stop you from picking up Zhen Gin and drinking it on its own.
So you both decided to launch during COVID-19 instead of waiting it out. Zhen Gin seems marked by adversity.
TL: The idea was truly conceived out of adversity. As much as we strive for perfection, it doesn't exist. Instead of waiting it out, we wanted to launch now and give back via the Bar Tab SG Relief Fund we started in conjunction with the launch of Zhen Gin. We know, as a result of this pandemic, many establishments we are going through hard times and may never return. We were inspired to give back by the Save F&B SG movement, so with the relief fund, sale proceeds will go to helping these bars and bartenders.
Get Zhen Gin here.