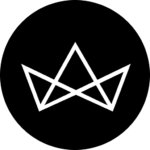 Bar review: Junior's new concept is a trail through the birthplace of classic cocktails
New Orleans does not beckon immediate association with classic cocktails. Mention the Louisiana port-city, and the annual debauchery during Mardi Gras or its preserved Creolean heritage are typically at the top of the mind, not the fact that New Orleans is the cocktail trailblazer of North America — right on par with New York.
The Milk Punch, Grasshopper, French 75, Sazerac, and Ramos Gin Fizz are just a handful of the classics spotted on menus that owe their existence to New Orleans' bawdy ecosystem, pumped full of fiery jazz, Cajun cuisine, and a penchant for sinfully good times.
The sweeping cocktail heritage of the Big Easy has become fodder for the new concept at Junior, a 10-seater pocket bar down Cook Street in Tanjong Pagar that rotates its theme twice a year.
Previously dedicated to agave spirits, Junior has now rebranded itself with a menu titled Magnolia, naturally because the magnolia is New Orleans' national flower. Instead of letting spirits take centre stage, Magnolia is frontiered by cocktails designed by head bartender Peter Chua.
Ambience
Junior's rotating concept involves its decor as well. Once a new theme is confirmed, the interior is renovated in tandem.
Chua jokes that the overhaul makes Junior look a lot like a French boudoir because of the mood lighting that glows off the red velvet vaulting. The devil is in the details, quite literally, with this statement ceiling. The repurposed wallpaper was made in New Orleans, and if you look closely enough, what appears to be flowers are actually the devil's face — a nod to the city's prominent voodoo culture.
A lot of thought went into transplanting a piece of New Orleans into Junior. Portraits of musicians pepper the dark walls, a visual sidekick to the upbeat funk and jazz that plays all night. The drinkware, right down to the lace doily coasters, is also an exercise in Louisianan authenticity.
Drinks
Chua visited New Orleans some years ago during the city's notorious Tales of Cocktail Festival (the Grammys for bartenders, as he puts it). During a week so hedonistic it'll put Satan to shame, Chua went through crawls to the most iconic bars there. What was meant as a pilgrimage turned out to be a case of "never meet your heroes", as most of the drinks he had were lamentable.
The cocktails across the four sections of Magnolia are Chua's riff on those classics, but thankfully, none are an exact mirror. The first three sections chart the drinks you'd find in New Orleans in the morning, afternoon, and evening, while its coda is inspired house originals.
All 21 cocktails on the menu are pre-batched, with finishes added a la minute.
Chua pays tribute by shirking purism, so every classic he reinvents has a contemporary touch. For example, the Sazerac gets a facelift with the inclusion of black winter truffle bitters from San Francisco, which gives the cocktail a long, nutty finish that tempers the herbaceousness of a standard Sazerac.
Aside from the bitters, Chua makes the Truffled Sazerac with Pierre Ferrand's Renegade Barrel No. 2 — a cognac by design, but barred from using that appellation because it is aged in chestnut barrels instead of French oak — Mitcher's rye, and St. George's absinthe.
Techniques also aren't sacrosanct. While lore records that a recipe for a Ramos Gin Fizz included a line of 'shaker men' who would take turns whipping the cocktail shaker for 20 minutes in order to drive the drink to a cloudy consistency, Chua uses a blender to get the perfect foam head for his own rendition.
Right below the sweet cream sits a mix of gin, citrus, peach juice and orange flower water. Chua's choice of Citadelle gin is an inspired stroke, as the lemony profile of French spirit adds a bright dash to an already zesty cocktail.
Of the six house originals, we had Big Chief, a tribute to the appointed leader of the Mardi Gras Indians. Every year during the carnival, African-American bacchanals known as Mardi Gras Indians dress up in outlandish ceremonial attire reminiscent of traditional Native American garb.
The Big Chief has the boldest dress, and the cocktail Chua created in honour of the custom captures the contradiction between the Chief's feminine suit and commanding status. Laird's applejack and Johnny Drum bourbon form its base, giving the cocktail a cinnamon sweetness. Earl Grey tea and Teapot Bitters deliver spicy and floral notes, while lemon juice balances the medley. Topped with a flower, Big Chief is cocktail confectionary.
Junior is also working on bringing in a slushie machine to make frozen daiquiris, another New Orleans street favourite.
Food
The bites at Junior are all rife with Cajun soul. A warming bowl of jambalaya with generous hunks of andouille sausage and chicken is what you need to zoom in on if you crave something salty after working your way through the cocktail menu.
The Po' Boy changes regularly, so ask for what the special is that day. We had ours with beef and fresh coleslaw stuffed into a homemade milk bun, but Chua explained that oysters, shrimp, and pork are all potential fillings.
Don't leave without ordering beignets, preferably with a side of Frozen Irish Coffee. These puffy pillows of dough come dusted with icing sugar and are filled with cafe au lait custard as a nod to Café du Monde, where legendary beignets are made.
Verdict
Junior's Magnolia has impeccable cocktails, but what truly sells a visit to the bar is the way it delivers the sense of a time and place to patrons. Even if you have not been to New Orleans, all the elements in the space connect to create a story of the city that makes you feel like you have.
Just remember that Junior is a concept bar and not your regular cocktail station. Its spirits selection is curated for whatever concept reigns at the moment, so don't go there expecting to get a whisky sour or a gin and tonic. The team is happy to accommodate to requests where possible, but try to experience what's on the menu before you demand to go off it.
Opening Hours: Monday to Saturday, 7pm to midnight
Recommended drinks: Truffled Sazerac, Big Chief, Ramos Gin Fizz, Ramos Gin Fizz.
Price: S$25++ per cocktail. Bites range from S$8 to S$12.
Noise level: Noisy. Due to the music and its small size, you can expect things to be buzzy after working hours.
Service: Every customer that comes in has the concept explained to them in detail, and the bartenders are more than willing to make recommendations. Please, just don't order a Negroni.