It's easy to walk past Solo Ristorante without thinking twice about heading inside.
After all, it's nestled in the food haven that is Amoy Street, parked beside casual, trendy dumpling shack, Dumpling Darlings, and close by Michelin establishments like Basque Kitchen by Aitor and Restaurant Nouri.
You'll first be greeted by a cosy open kitchen on your right, where Chef Simone (more on him in a bit) is always seen whipping up plate after plate, all whilst warmly engaging with guests.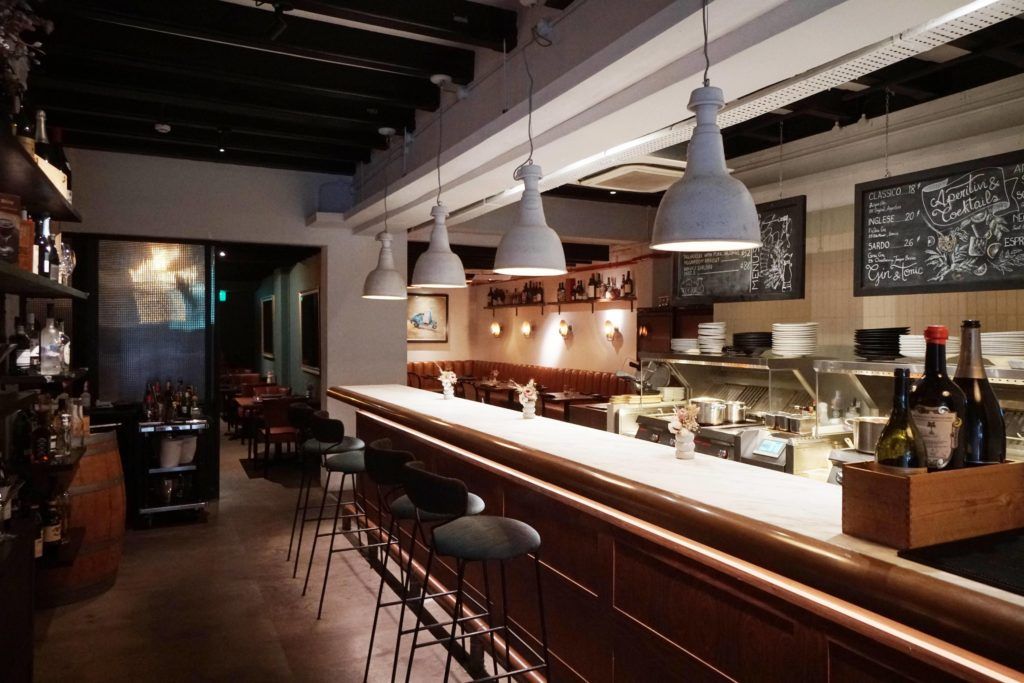 The casual fine-dining establishment is fitted with dark wood and tan furnishings designed to be both cosy and roomy all at once — making it the perfect spot for intimate dinners and private gatherings alike.
Currently, helming reins of the two-year-old restaurant is Italian-born chef/owner Simone Fraternali, who took over in March 2020. He was previously a Chef de Partie at three Michelin Star Da Vittorio in Brusaporto, Lombardy and at one Michelin Star restaurant La Tana in Asiago.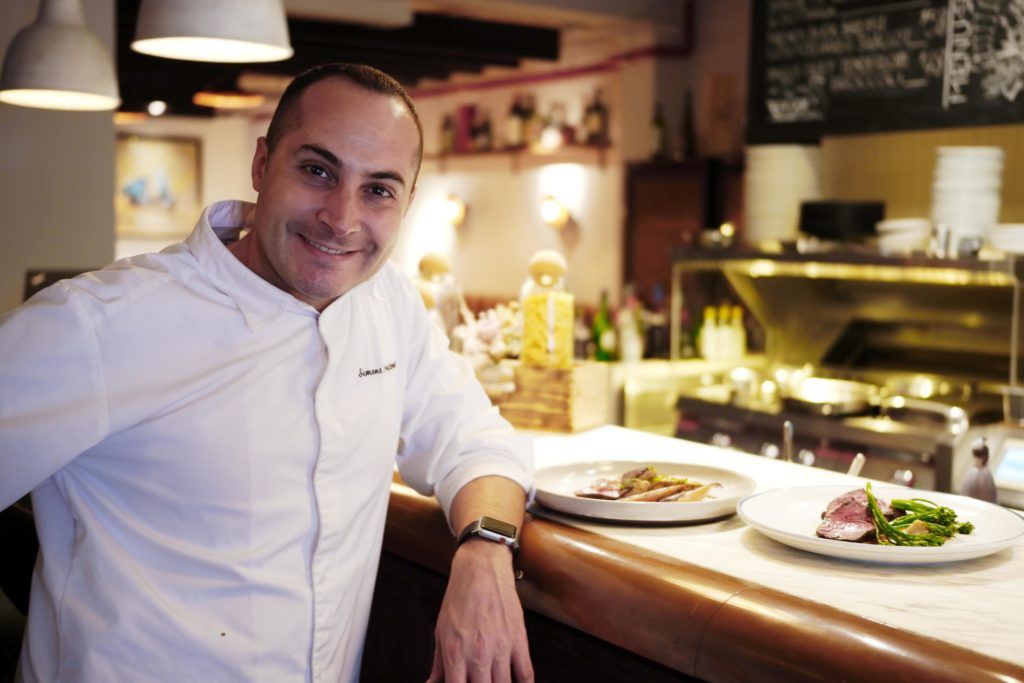 After his arrival here in 2013, he's worked at restaurants like Il Lido, Aura Restaurant and Lounge and So Sofitel before joining Solo Ristorante.
The food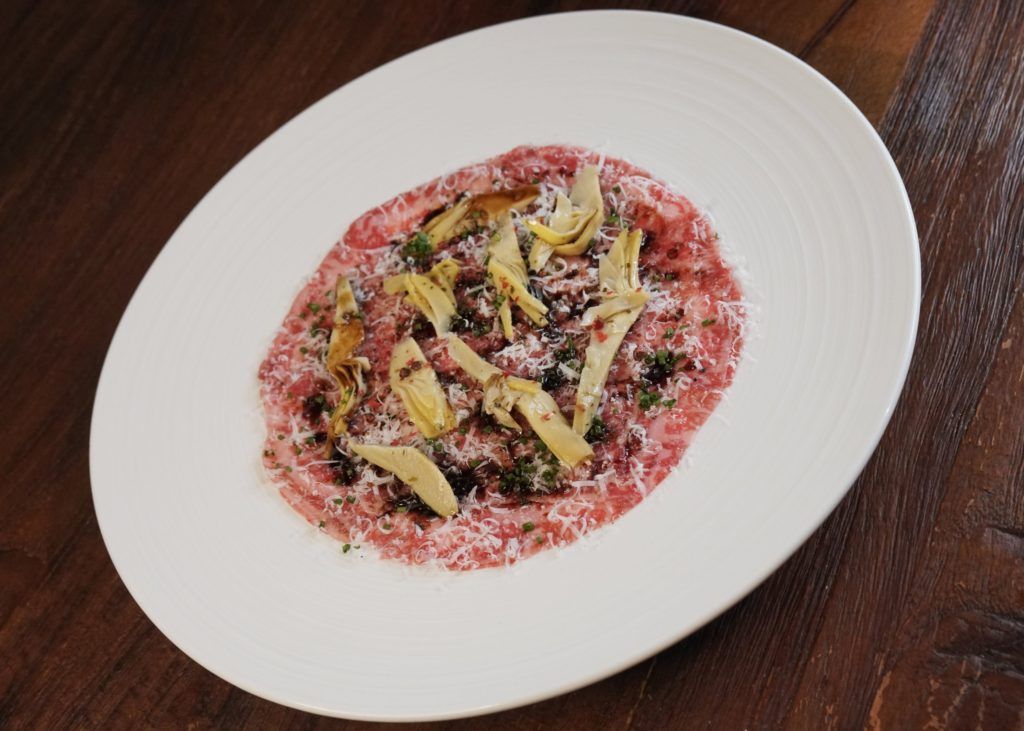 Now, where to begin? The unassuming Wagyu Carpaccio was served with a scattering of pickled artichoke and freshly cracked black pepper.
The use of Grade 5 Australian wagyu might be the biggest draw for some. Yet, what sets this dish apart from other renditions was the Parmigiano Reggiano "vacche rosse 24 month" shaving that it was garnished with. Despite its long ageing process, the aromatic cheese has a beautifully sweet and delicate taste that lingers in your mouth long after you've put down your fork.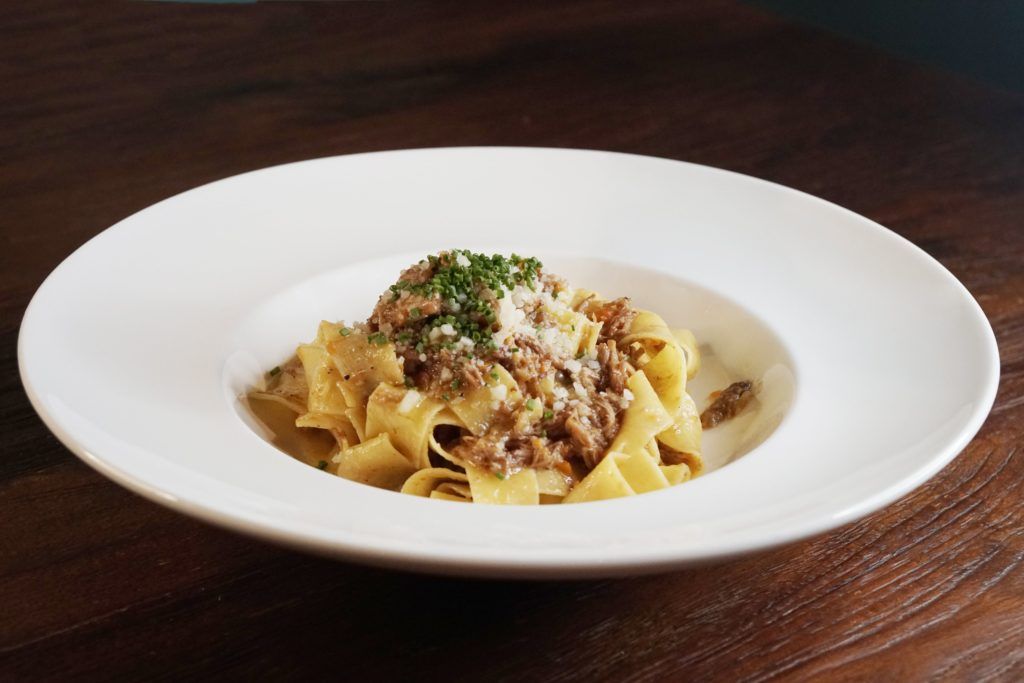 What's an Italian joint without pasta? We managed to try a selection of three handmade pasta plates, each one more unforgettable than the next.
The white ragu Parpadelle, for instance, is a generously portioned plate that uses duroc pork belly — a specific breed that's known for its fantastic fat marbling — creating a creamy, almost butter-like sauce that coats every piece of the wide pasta with ease.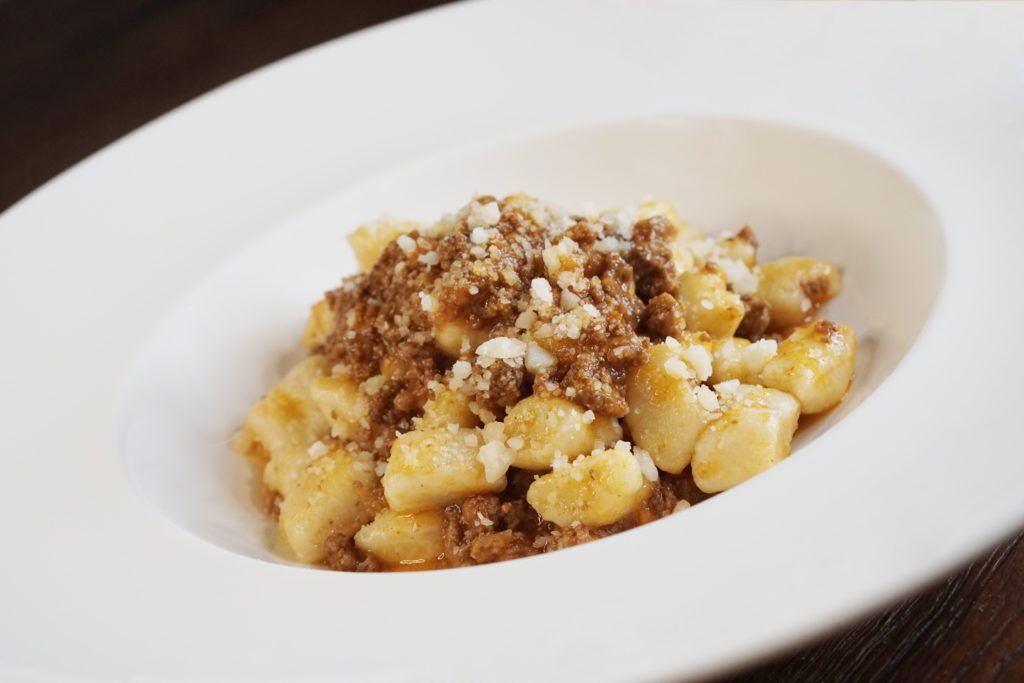 Gnocchi usually gets a bad rap: far too often are diners subjected to gummy clumps of flour-and-potato paste, chewy, dense and bland throughout. Be as that may, the gnocchi we had here was anything but.
The secret, as shared with by chef Simone, is to use as little flour as possible to achieve a melt-in-the-mouth texture. Each of the fluffy potato pillows have just enough flour to hold its shape before completely disappearing in your mouth — sans the chewing. The gnocchi is then tossed in an Angus beef ragout with rosemary and red wine, a bolognese-styled treat that's fit for all ages.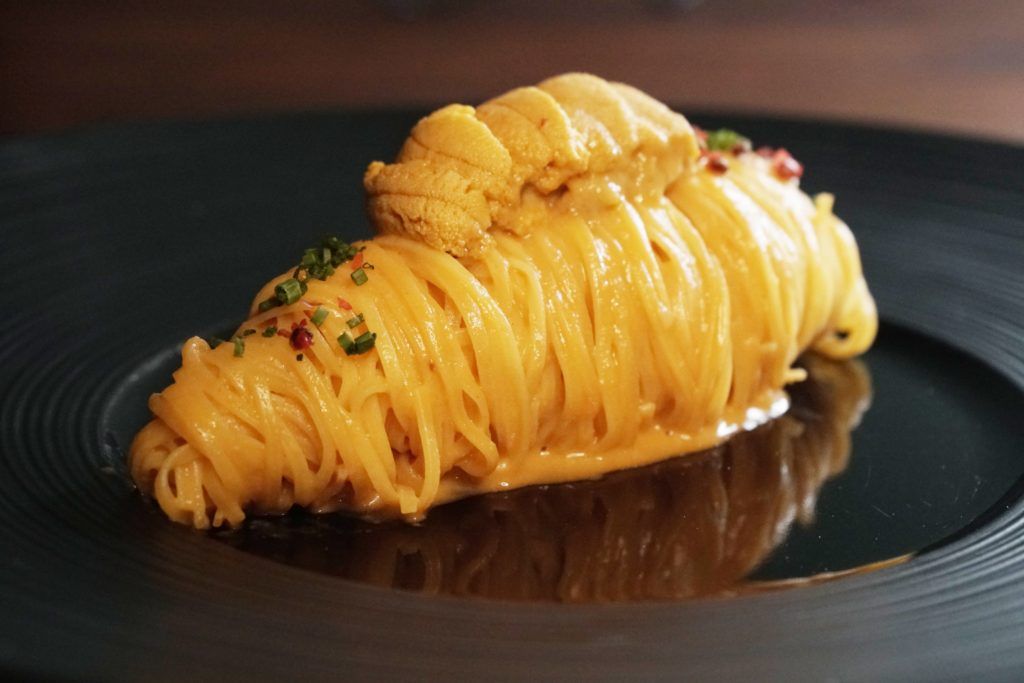 Fans of sea urchin will be pampered with the Taglioli, an indulgent uni treat. Each strand of pasta is glazed with the smokey, sweet uni sauce, made with a smoked paprika and uni paste, then crowned with generous fresh sea urchin for the ultimate touch of luxury.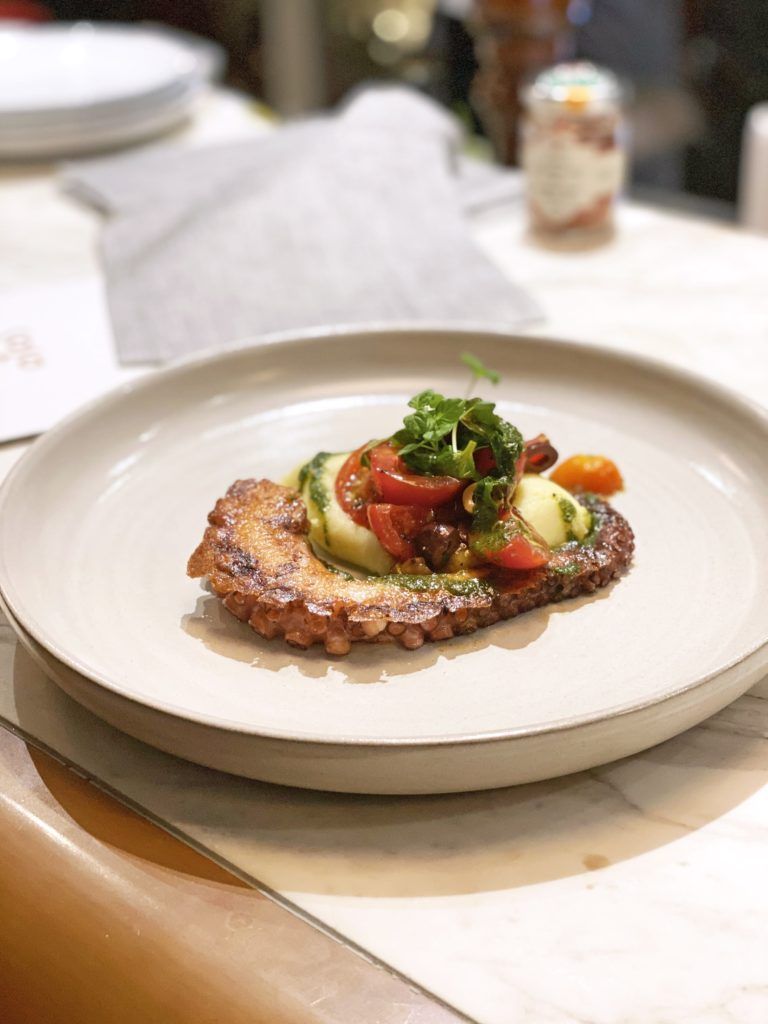 An experience with the Polipo first begins with its scent. The aroma of charred octopus being prepared wafts out of the open kitchen.
Now, grilled octopus isn't anything out of the ordinary, and one can usually anticipate its taste and texture even before putting it past your lips. The surprise? The ease in which the octopus surrenders with a light scratch from your knife, before disintegrating in your mouth after a couple of bites.
Each mouthful is punctuated with natural flavours of the mollusc — it was first braised in a blend of its own natural liquid, garlic, onion, white wine and bay leaf — then grilled to smokey perfection. The dish is then rounded up with a bed of orange zest-tinged mash and tomatoes on its side.
Verdict
Solo Ristorante isn't home to a menu that excites new diners with boundless artistic flair and experimentation. Yet, what will keep us coming back is the perfectly-honed execution of traditional dishes and familiar flavours with hints of modern adaptations that really refine and elevate each plate.
Opening Hours:
Tuesdays to Saturdays: 12 pm to 2.30 pm for lunch and 6.30 pm to 10 pm for dinner. Sundays: 6.30 pm to 10 pm for dinner.
Solo Ristorante
Address
45 Amoy Street, Singapore 069871