Rimac hasn't exactly been a household name — until now. Its first production car, the Rimac Concept One supercar is an electric powerhouse of a car that almost incinerated former Top Gear presenter and current member of Grand Tour trio Richard Hammond, who was testing the car in Switzerland, which ended after a slip off the steep Hemberg Hill climb.
So you have an idea of how lethal this car can be. But while extremely dangerous, the Rimac Concept One supercar is but a sneak preview of the future of automobiles. We're living in an age where polar bears can no longer find their homes after heading out for an hour, because there's none left. While we love the unapologetic roar of naturally-aspirated engines, global warming sanctions are fast closing in on them, so if we had to make do with an earth-friendly one, it might as well be something with equally breathtaking performance.
This Rimac is but a step into the future of new age cars. After all, the firm has had the pedigree and know-how right from the get-go. Aston Martin has even commissioned the firm to develop the battery system for its AM-RB 001 concept hypercar, which was announced last year.
While Rimac's first big foray into international news hasn't exactly been great, the brand and its first product is actually quite extraordinary in itself. Here, we bring you 5 things you need to know about the Rimac Concept One supercar (there's now only seven left) that almost killed poor Hammond.
1
Proudly made in Croatia
Probably not one of the places on the world map you'd associate with supercar-building, but Rimac Automobili is actually based in Sveta Nedelja, on the outskirts of Zagreb in Croatia. Helmed by 29-year-old Mate Rimac (pictured), who gained the media's attention by incorporating an electric powertrain to his BMW E30 (now famously known as the "Green Monster"), the eponymous company was founded in 2009 and is focused on developing and producing high-performance electric cars and drivetrains.
2
Nought to 100kph in 2.6 seconds
Thanks to four electric motors — one for each wheel — the Concept One also comes equipped with four gearboxes and batteries down the spine of the car and behind the rear bulkhead. Because conventional transmission can't be used in this all-electric car, the rear axles get their own dual-clutch and two-speed gearboxes, creating a shorter ratio that gives maximum acceleration. Together, they generate a massive 1,224hp and 1,600Nm of torque, accelerating the car to 100kph in only 2.5 seconds. Top speed? A hair-raising 355kph, which is just about enough to blast you off for a mission into space.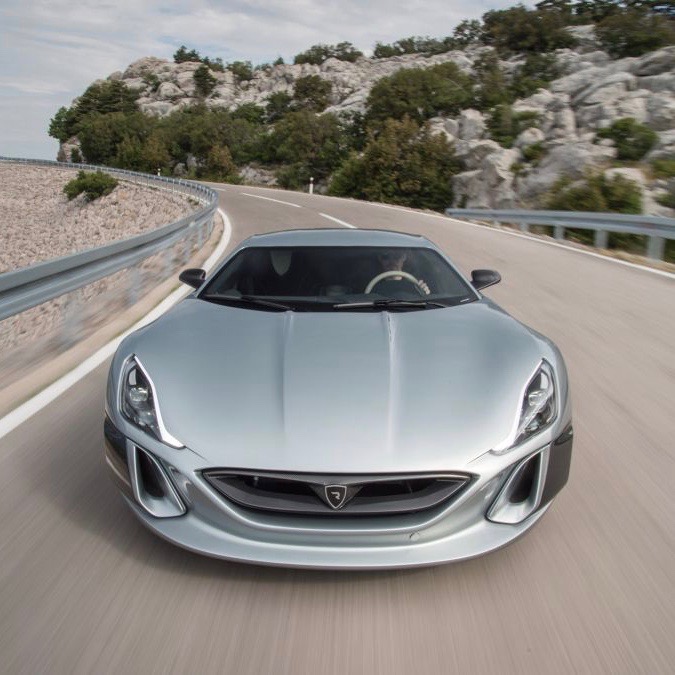 3
Lighter than a Chiron
Thanks to a fully carbon fibre body, the Concept One weights 136kg less than Bugatti's new baby, the Chiron. Still, its total curb weight is 1,850kg, which is rather hefty for a supercar (the new Huayra is only 1,217kg). It does, however, carry around with it all the electronics, making its performance even more laudable.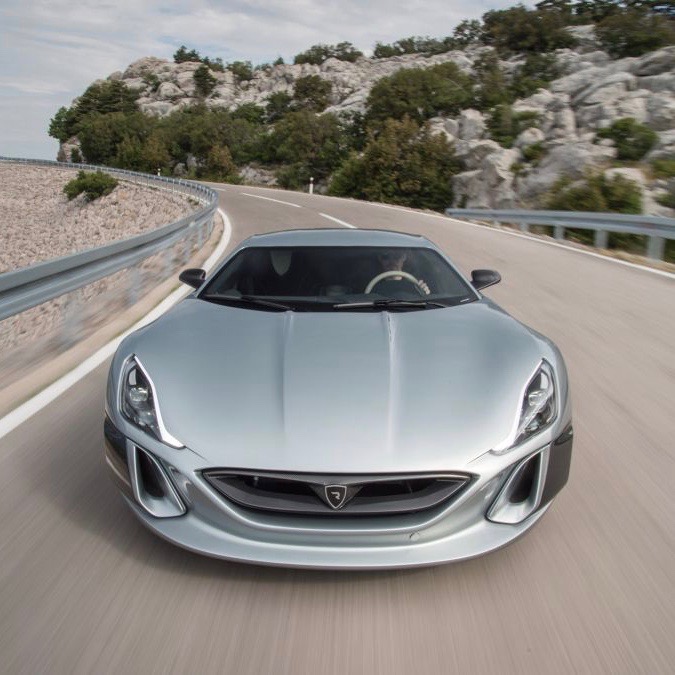 4
Not for tall people
Maybe that's why Hammond took this car. While undeniably sleek and extremely aerodynamic, the car's headroom (or lack thereof) isn't made for people above 180cm. Any taller and you'll be hunched over the wheel, which is not a great posture to be in when you're going at 300kph, or driving for more than five minutes. The beautifully-designed cabin makes up for it though. As a limited production car of eight examples, craftsmanship comes in the form of bespoke leather trim, with an infotainment system that's worthy of such a space-age vehicle.
5
Three braking systems
First, you have the conventional 15.3-inch carbon ceramic discs in the front, and 15-inch ones at the back which get squeezed by six and four-piston callipers respectively. Then there's the kinetic energy recovery, which slows the car as you lift off the throttle. Regenerative braking inverts the motors when you push on the brake pedal to recharge the batteries.