McLaren doesn't do ordinary, and neither does it do slow. Throughout the seven years of its history, the only constant the British marque has established is that it's synonymous with crazy looking, alien-like cars that are notoriously quick, both on straights and around the bends.
And these are road cars that we're talking about, not track-only toys for millionaires. The new McLaren Senna is no exception, especially when it's second in the Ultimate Series (after the P1), and named after one of motoring's greatest legends, Formula 1 driver Ayrton Senna. The Brazilian racing driver won three championships for McLaren in 1988, 1990 and 1991.
McLaren also shaped the car after his famous words: "you commit yourself to such a level where there is no compromise. You give everything you have; everything, absolutely everything."
"The brief was quite clear on this car, to make it as fast as we can around a track, but still road legal,"said Vehicle Line Director Andy Palmer (not to be confused with Aston Martin's CEO). "It's our fastest car, comparable to a P1 around a lap."
Although the Senna hasn't yet been subjected to lap times, consensus is that it'll be comparable to the P1 — despite having lesser horsepower — because of its lighter body and higher bhp-per-tonne figures. A zero-to-100kph sprint is projected to only take 2.8 seconds, and then on to 200kph in 6.8 seconds.
Sadly, the McLaren Senna is but a 500-example limited edition car, and they're all already sold out despite production only beginning from the second half of 2018. McLaren intended for it to trigger emotional desire by indulging all senses, from its violent aerodynamic design right down to the noise of the air intake and engine. Here's what you need to know about the new ultimate road-legal track car.
1
M840TR
That's the cool codename for 4.0-litre twin-turbocharged V8 that will blast the McLaren Senna into oblivion. It also happens to be the most powerful road car internal combustion engine ever created by the firm, producing a potent combination of 789hp and 800Nm of torque. All of that is shifted through a seven-speed dual-clutch gearbox.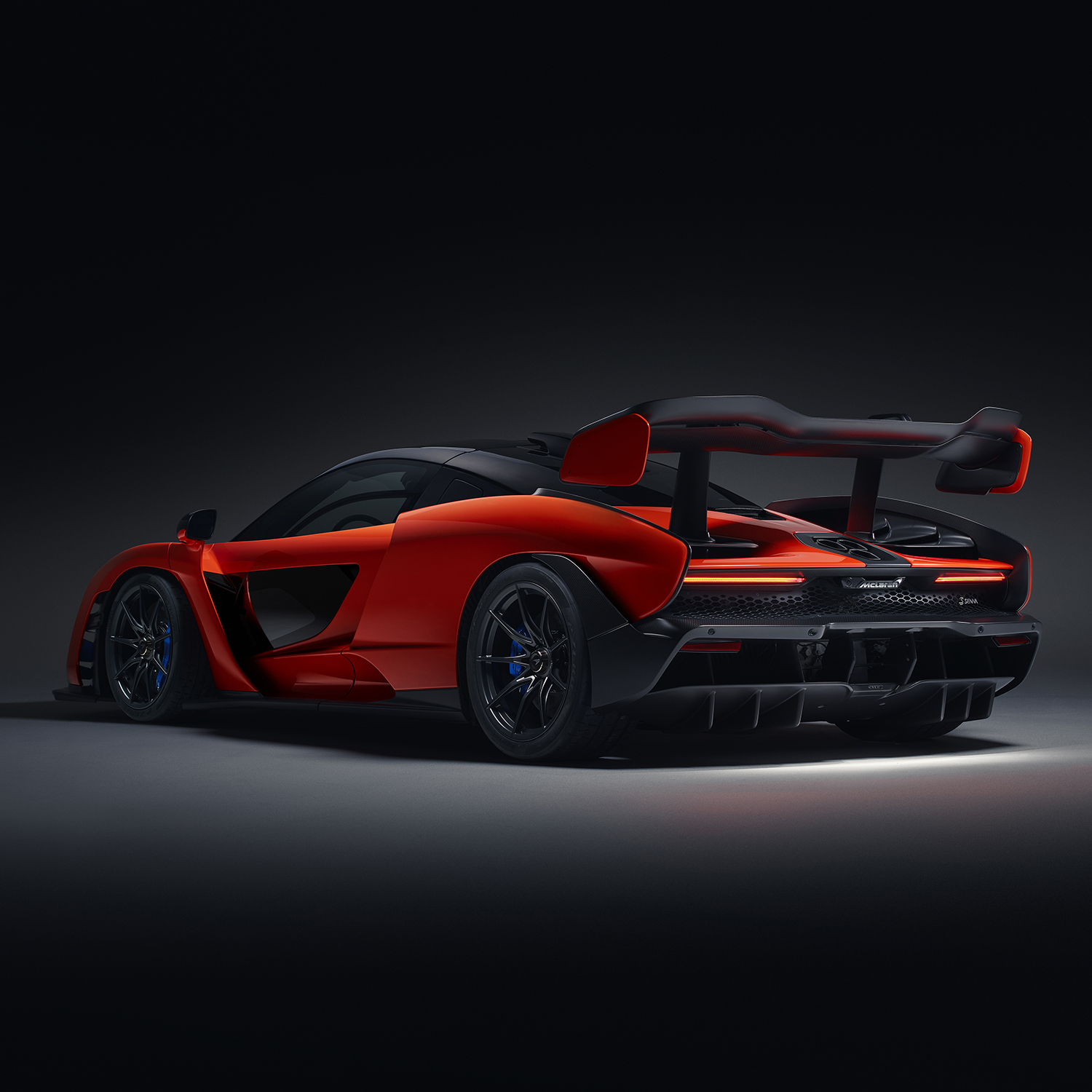 2
Looks like a 720S on drugs
Brutal lines and jagged voids — the Senna was obviously the work of engineers and not car stylists, but it still looks impressive. The 720S' undulating curves were done away to accommodate the insane aerodynamics and lightweight form the car required to perform. Its body takes the shape of a teardrop — nature's most efficient shape — only the 'shrink-wrapped' body is now cut open to drastically reduce weight — visually and functionally.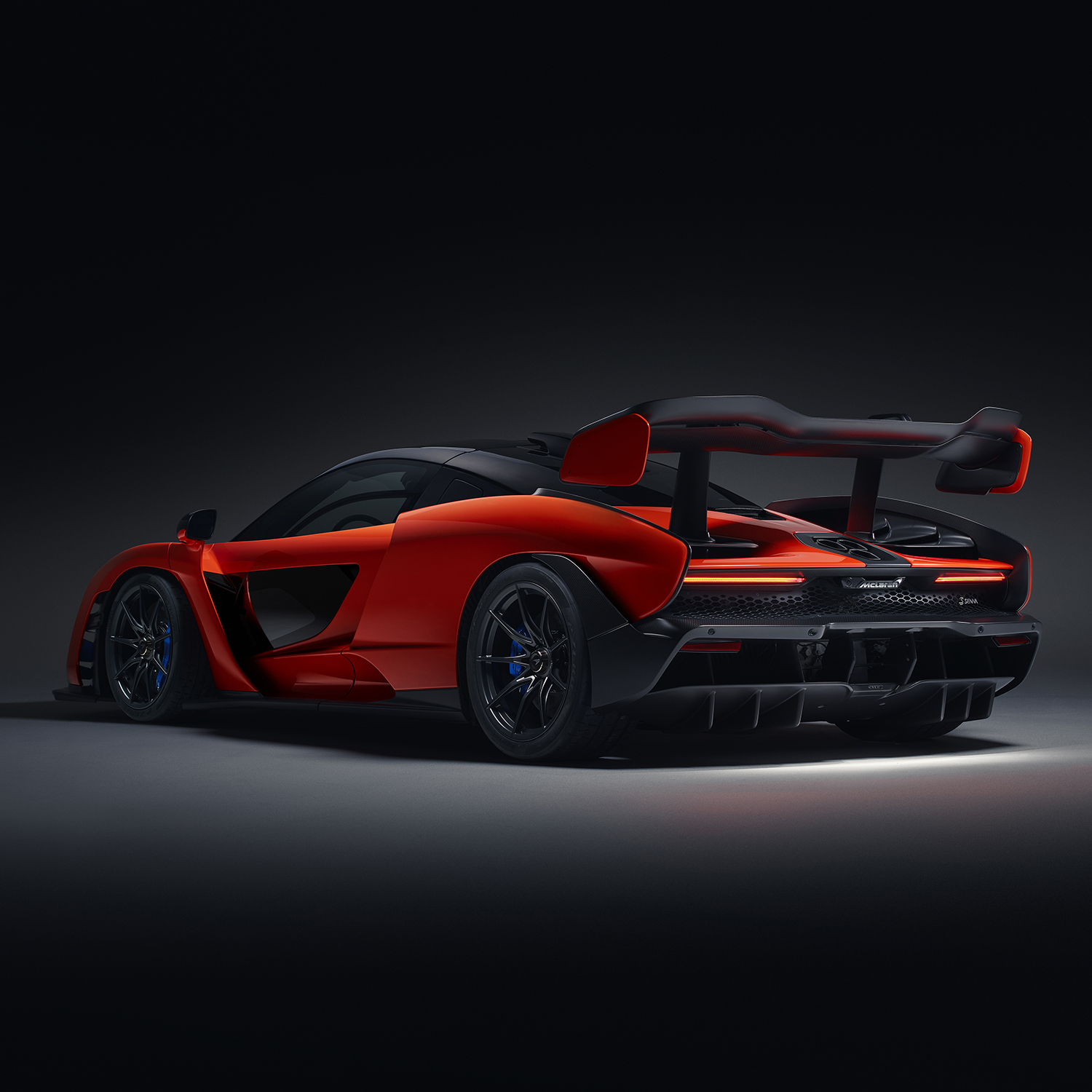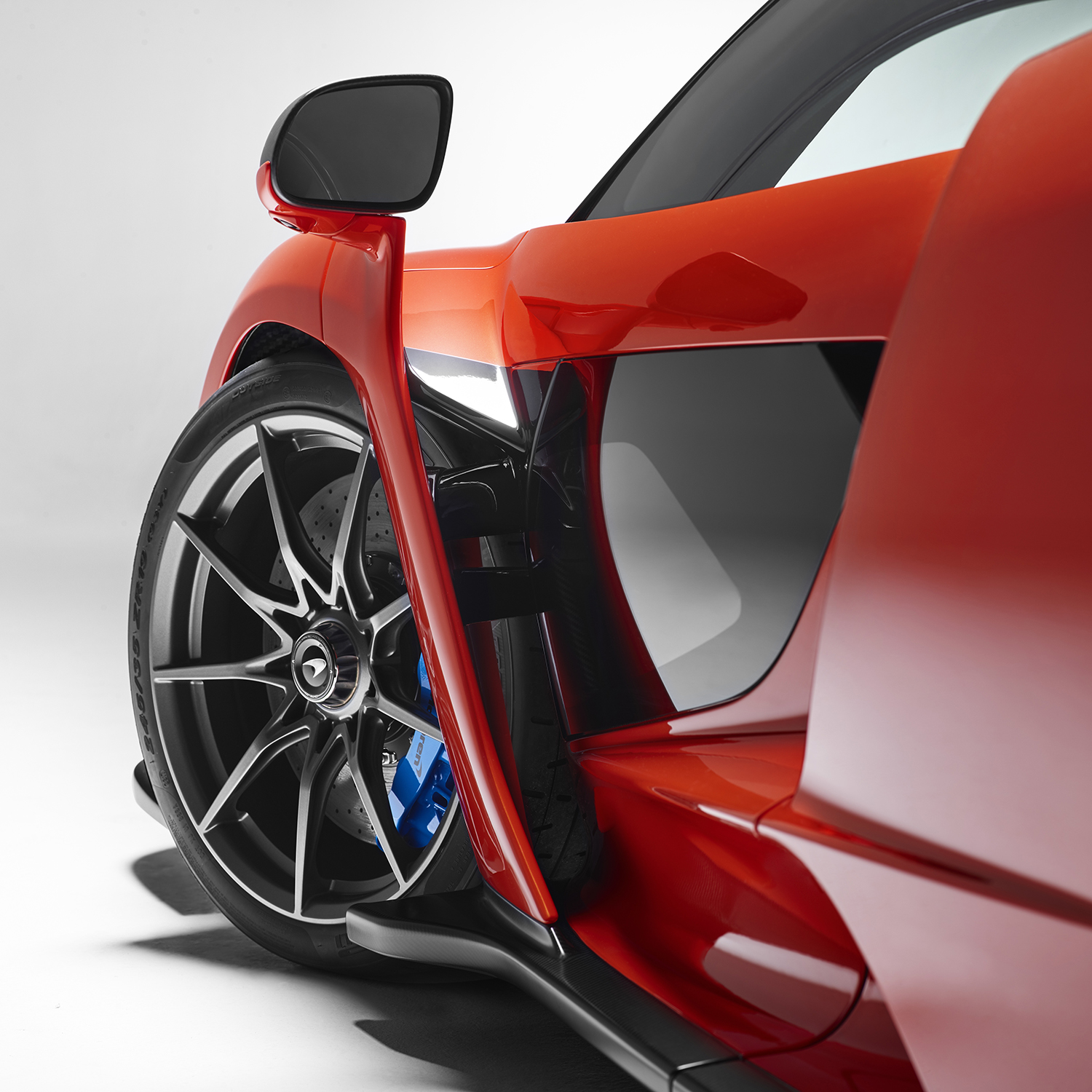 3
Aerodynamics you don't need, but want
All the brilliance put into sculpting this aerodynamic beast is really lost when you're stuck in a jam, but bring it to a track and you'll feel downforce you'll be hard pressed to find anywhere else. Air is sucked, smoothed and spat out from the front to the body to keep you pinned to the track while cooling the engine behind. Then there's a hulking rear wing that works actively and in tandem with moving flaps in the front intakes, and a roof-mounted snorkel that vividly produces an exhilarating squeal, which when accompanied by the low rumble of the powertrain through unique engine mounts, brings the cockpit to life.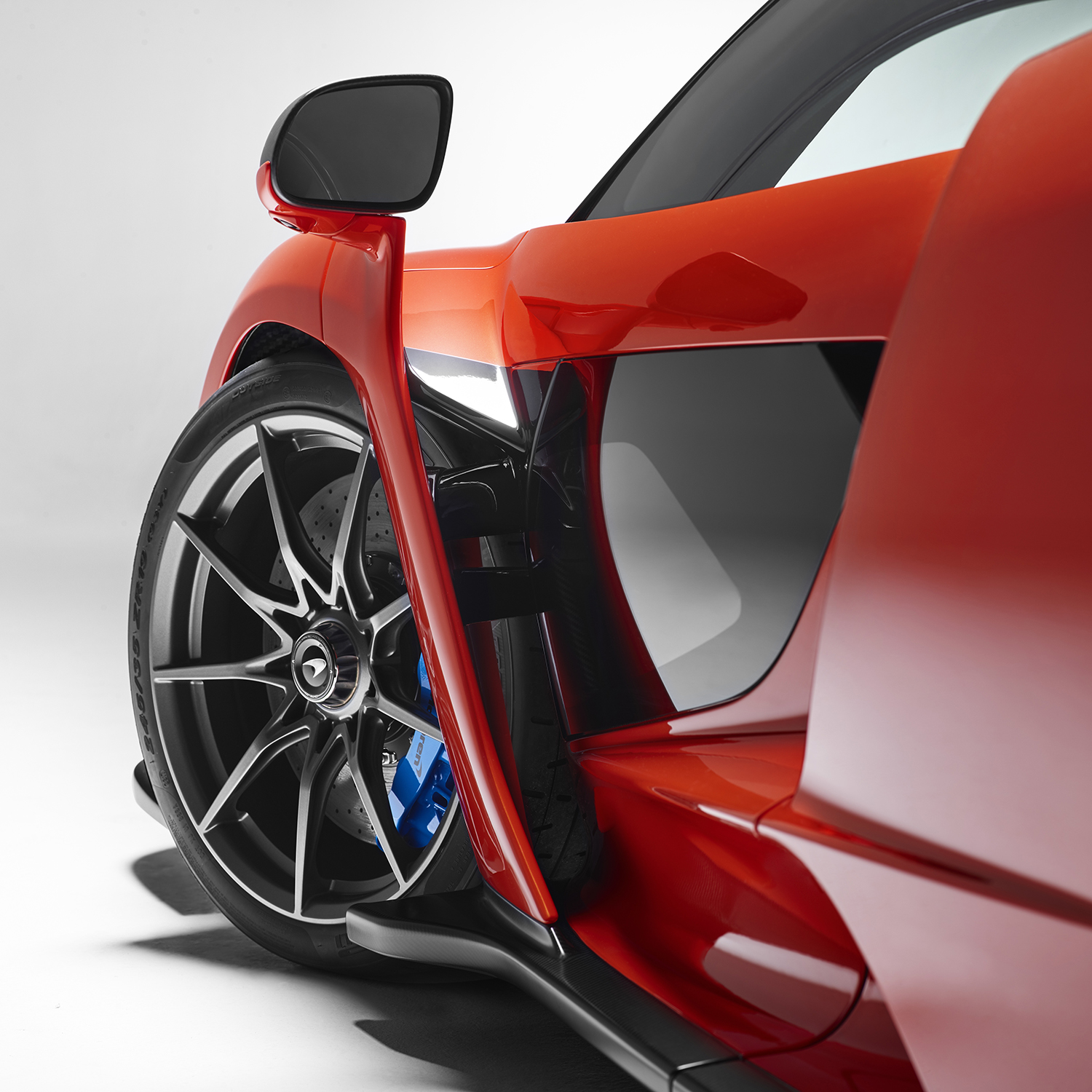 4
New breed of brakes
Accompanying McLaren's first centre-locking lightweight wheels are the CCM-R brakes. The carbon ceramic brake disc variation is smalller, lighter, and four times more thermally efficient than before, but requires seven months of layering and curing to produce.
5
Windows. In. The. Doors.
Manufacturers often place the windows above the doors, but god forbid McLaren conforms to norms. Here, the window is a two-part affair which also sees a panel integrated right smack in the middle of the carbon fibre dihedral doors. This supposedly enhances the sense of space within the cockpit and "dramatically reinforces the visual connection between driver and track environment." Sorry, but you'll have to wear your pants for this one.
6
Race-y interiors
Innovations from the 720S, such as the retracting instrument panel (always a cool party trick), and how chunks of the roof is connected to the dihedral doors are carried over into the Senna, but there are new tricks up McLaren's sleeve too. The door release, starter button and Race mode selector are now moved to a panel along your head. The seats are essentially carbon fibre with a tad bit of foam (weight savings, remember) and then smothered by leather or Alcantara pads. McLaren can custom fit the seat to each customer, which would be ideal for both very serious drivers, and those who hit the Yuletide feast a little too hard.