If you were a car designer, you'd know that you've hit your career peak when Enzo Ferrari declares your creation to be "the most beautiful car in the world".
It was this very praise that Malcolm Sayer received when his Jaguar E-types were put on display at the Geneva Motor Show on this very day 60 years ago. The two prototypes released — an Opalescent Gunmetal Grey fixed-head coupe and a British Racing Green roadster — were responsible for kickstarting the E-type's 13-year production and rise to meteoric fame thereafter. And so what better way to celebrate six decades of the legends than with a limited edition collection inspired by the famous pair.
The E-type 60 Collection will see a dozen identically spec-ed versions of the cars, and can only be bought in pairs for six lucky customers. These babies will be swatched in similar colours as their historical counterparts using specially formulated paints called "Flat Out Grey" and "Drop Everything Green", and as part of the exclusivity will never be used on another production Jaguar again. To match, the six coupes will be upholstered in Smooth Black leather while the convertibles will be decked in Suede Green hides.
Inside, this lithe ride sports details that aficionados will appreciate, including a hand-finished route map engraving on the centre console with two very famous phrases in the E-type's history. 
In the coupe, you'll find the words "I thought you'd never get here", which is what Jaguar's founder Sir William Lyons told publicist Bob Berry after he arrived with the car to Geneva just in time for the introduction. In the convertible, this line is swapped out for "drop everything and come now", an urgent order Lyons gave over the phone to test driver Norman Dewis when he realised that he needed a second press car in Geneva. What ensued was a mad 17-hour dash from Coventry to Geneva, where Dewis delivered the car just 20 minutes before its official reveal.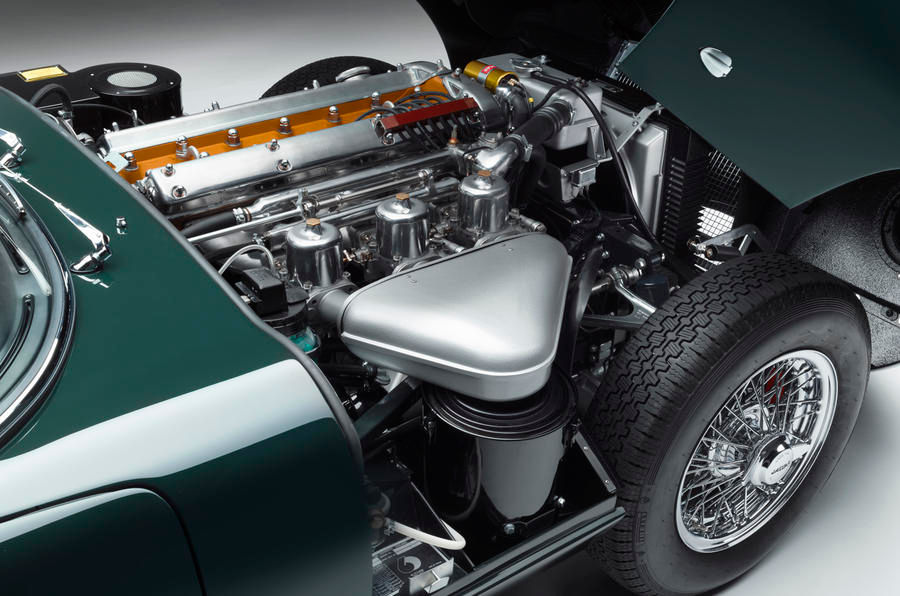 There will be modern touches too, though, such as Jaguar's new infotainment system and an improved powertrain set-up. The same 3.8-litre straight-six engine will now feature an uprated cooling system as well as an electronic ignition. All 265hp will be sent to the rear via a brand new five-speed manual gearbox with a synchromesh on each ratio. A stainless-steel exhaust system in place of the original mild-steel version will give the car a deeper, sexier growl, not to mention better durability.
All six pairs of these restored classics can be ordered via Jaguar Classic directly, and owners will be invited to take part in the "ultimate E-type pilgrimage" next summer to retrace Berry and Dewis' historic routes from Coventry to Geneva — hopefully at a more leisurely pace this time.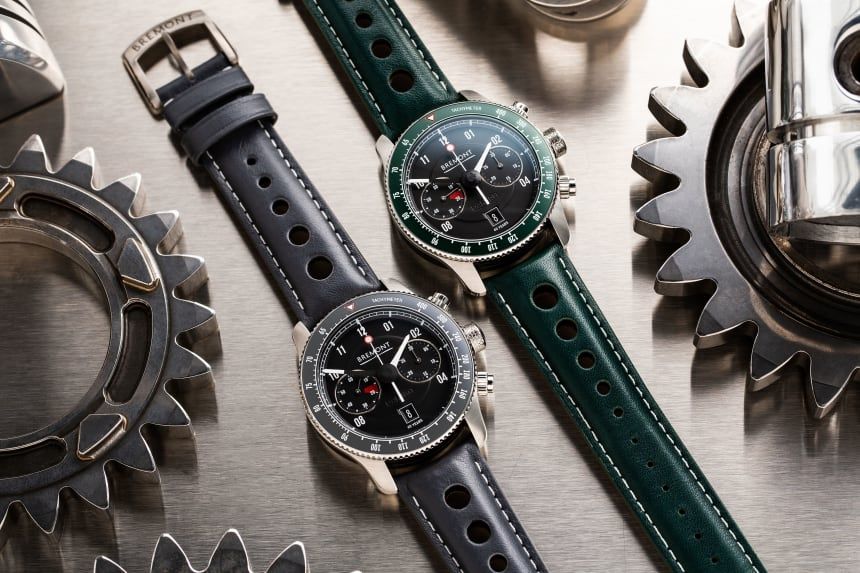 The cars aren't the only treats for aficionados though; the Jaguar team has collaborated with Bremont to create an exclusive box set. Besides the obvious chronograph, the set also includes the company's first ever rally timer. The former comes crafted in a 43mm stainless steel Bremont Trip-Tick case with a scratch-resistant DLC-treated are barrel. Either a green or grey aluminium bezel can be had, but whichever you choose, look forward to features such as its miniaturised E-type steering wheel rotor.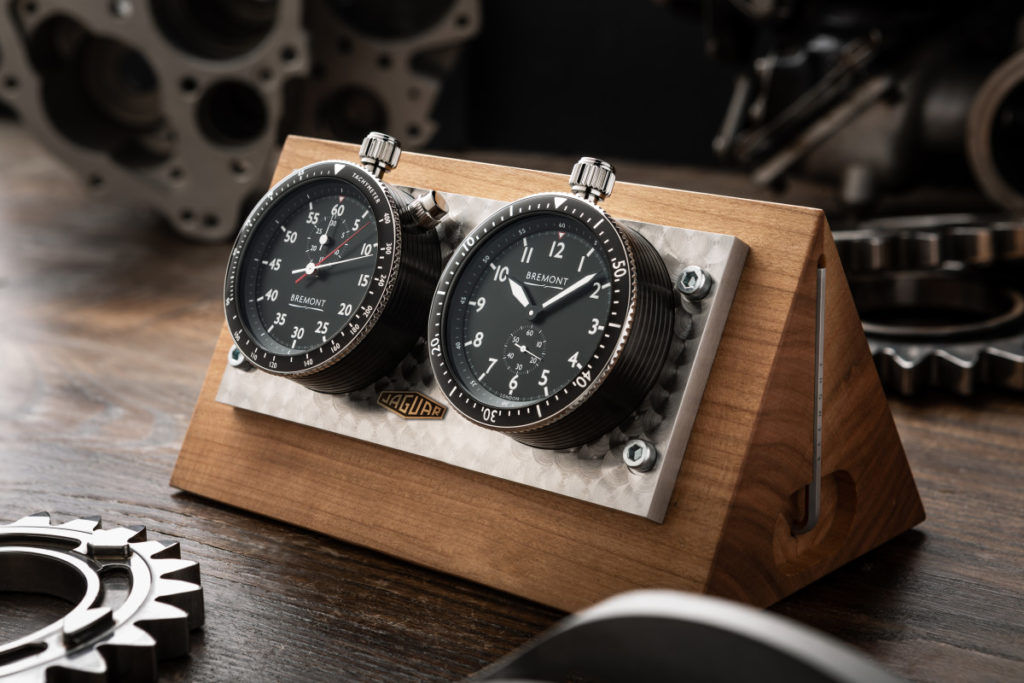 Meanwhile, the rally timer features both a stopwatch with a tachymeter and a clock, and would make for the perfect desk accoutrement for the discerning gearhead. Even if you can't afford the motoring duo above, this US$16,495 (approx. S$22,218) box set will earn you the opportunity to drive an E-type at Jaguar's Fen End facility, so you don't miss out on any of the birthday action.
Find out more about the Jaguar E-type 60 Collection here.