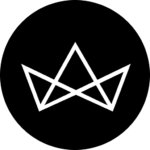 Jaguar Land Rover and the University of Cambridge want you to take your fingers off that touchscreen
Buttons in a car's cockpit today are what CDs are to computers.
They're almost obsolete. And what once used to be a dizzying set-up of little knobs and labels has been gradually replaced by big sleek screens that help you control the vehicle with a simple tap of your finger. Mapping out your destination or switching to a new song doesn't get any simpler than this, but Jaguar Land Rover and the University of Cambridge want to prove the industry wrong by developing the world's first touchless touchscreen.
Oxymoronic name aside, this technology has been developed with the aim of making driving both easier and safer, especially since the device is supposed to use "predictive touch" so you'll never have to actually touch it.
In the true spirit of helping us do as little as possible, the already-patented technology uses artificial intelligence and sensors to figure out where your finger is pointing at, and makes the selection before your finger makes contact. The AI within is constantly learning with the help of vision- and radio frequency-based sensors to identify your gestures and habits, so the more you use it, the faster and more accurate it's supposed to be.
If this is, at first impression, equal parts creepy and unnecessary to you, you're not alone. But studies by Cambridge have found that the touchless touchscreen will require only half the effort to use, which translates to less accidental inputs and more attention focused on the road. Besides, we're all for as little physical contact as possible in this pandemic-fraught times.
Jaguar Land Rover hasn't revealed if it was going to integrate its cars with this technology yet, but its university partner has revealed that the device has already attained "high technology readiness levels" and can be integrated into existing infotainment systems. The new future doesn't sound too far off then, it seems.
Now we can only hope they share this technology with ATMs, airport check-ins and supermarket self-service checkouts too.