You'll remember that Lamborghini pulled a shocker two years ago when it announced the Urus. The SUV was the brand's first 'practical' car after its LM002 off-roading truck ceased production in 1993. 
The boys at the Raging Bull clearly aren't content with just a slice of the everyday-car pie, especially since the manufacturer had just hinted that it'll not only soon join the grand touring scene, but also dabble with all-electric motoring — finally. 
This announcement came earlier this week when Lamborghini's Research & Development head, Maurizio Reggiani revealed that a fourth model line might be in the works, joining the Huracan, Aventador and Urus in the prestigious stable. This car will also reportedly take the shape of a sedan, only its electric prowess will give it an edge to compete within a growing market instead of a matured one. 
Here's what we know about Lamborghini's latest.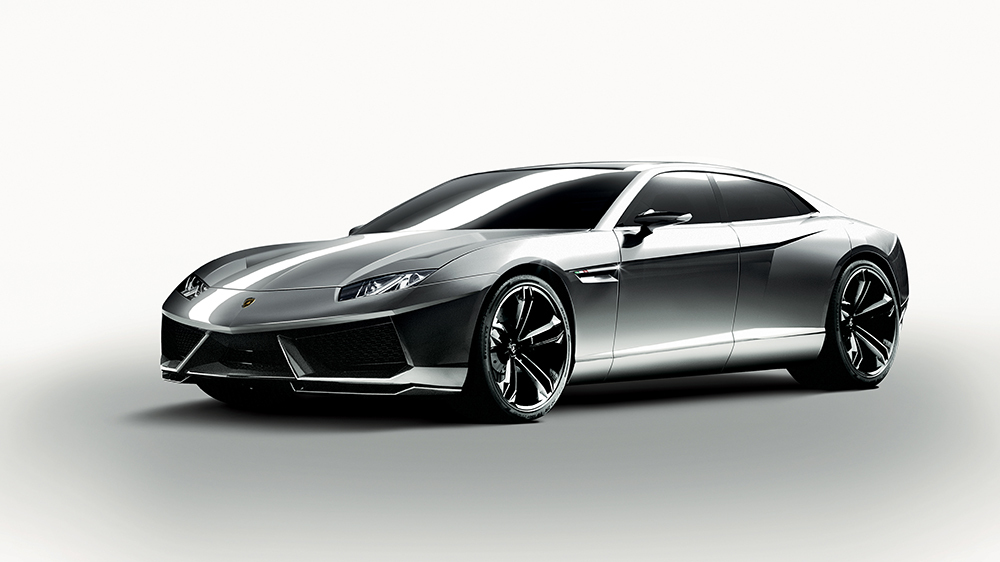 1
It'll be inspired by the Estoque
First unveiled in 2008 at the Paris Motor Show, the Estoque provided a glimpse of what a four-door Lamborghini might look like. The one-off concept car was the first front-engined vehicle to be introduced by the marque since the LM002, and harnessed a 5.2-litre V10 that was borrowed by the Gallardo. 
Like most Lamborghini models, the Estoque derived its name from the tradition of bullfighting, more specifically the sword used by matadors. The firm cancelled production plans for the sedan the following year, but rumours never stopped circulating about the imminent arrival of a car outside of the sports car market.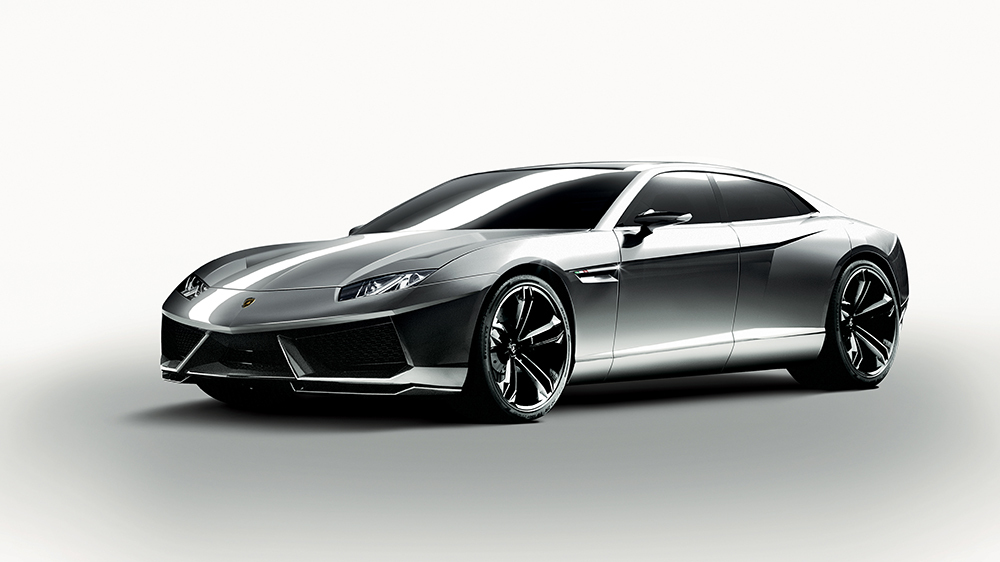 2
It won't be 100-percent brand new
As a vastly different type of car that Lamborghini is accustomed to making, it only made sense that it would borrow current PPE architecture under the Volkswagen Group, of which Lamborghini is a member of. Candidates include Porsche's Taycan (pictured above) and Audi's E-tron GT, and if successful would keep development costs for this four-door EV significantly lower. 
3
Range versus performance
Hot-blooded performance has always been in Lamborghini's DNA, so there's pressure mounting in the engineering department to see if the new EV is capable of a 0-100kph sprint under three seconds. 
Reggiani has something different in mind though, citing that "[it] must be fast but not quite in the same way as we need to be in our super-sports cars. A fourth model line will be something a little bit different."
The green light might not be given to this 2+2 yet but Reggiani is confident it'll happen by 2025. Advancements in battery tech by then have been projected to be more than 560km per charge, so there might be some serious competition in the luxury electric vehicle segment then. 
4
There might be some Sián tech too
Lamborghini's first 63-example million-dollar hybrid supercar sold out before it was even unveiled at the Frankfurt Motor Show this year. If you weren't able to pull out your cheque book fast enough then, you might have to settle for bits of it via this grand tourer instead. 
Although only a hybrid, many elements of the Sián could be carried over to the electric car. Instead of a conventional lithium ion battery, this hybrid utilised a supercapacitator unit that could hold three times more juice in a lighter package. Its regenerative braking system also pushed power back to the supercapacitator during deceleration, an efficient ecosystem that minimised energy loss.