Aston Martin might be better known for supplying James Bond with dapper wheels but the legendary British sports car maker changed everything with the DBX. 
Its first foray into SUV territory meant that it had finally entered the hugely popular crossover market and with it, a brand new proposition for those who yearned for an everyday car with sports car qualities.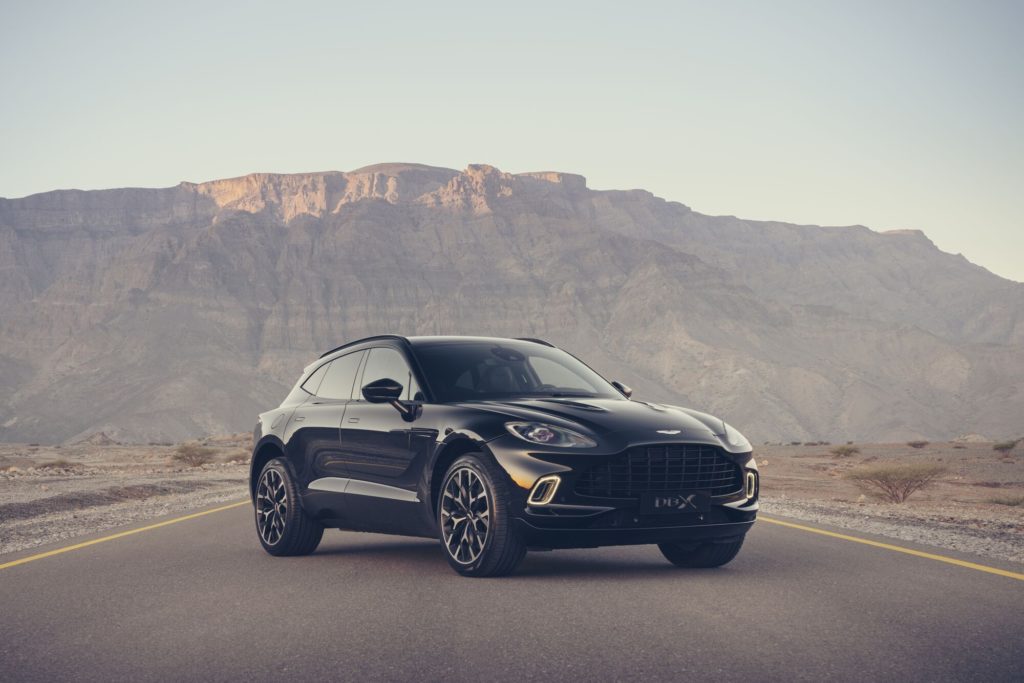 The DBX was polarising when it first came out because there were purists on one hand who didn't appreciate the iconic marque shedding its racing heritage  — something it's closely guarded for more than a century now — for a family-oriented one. On the other, there were those who loved that they could finally inject a little more oomph and luxury into their on- and off-road adventures.
We'll go ahead and admit that we were in Team Skeptical at first, but all it really took was a day with this SUV to figure out why and how Aston Martin's first entry into this highly competitive segment has been changing minds around the world.
The drive
The DBX is powered by a twin-turbo, 4.0-liter V8 engine that makes 542hp and 700Nm of torque. Like its smooth nine-speed automatic transmission, this generous powertrain has been supplied by Mercedes-AMG, just like the current Vantage and DB11 V8. Teamed with a clever all-wheel drive, the big Aston can be hustled through the century sprint in only 4.5 seconds, and on toward the quarter mile in 12.5 seconds.
Its body is also both light (for an SUV) and is incredibly stiff, more so than its competitors like the Bentayga, Cayenne, or Urus thanks to its custom-designed body. This new platform has enabled the DBX to achieve exceptional dynamics both on and off-road.
Adaptive triple volume air suspension and adaptive chamber air springs are also standard, in this case they raise the ride height by 45mm or lower it by 50mm to tackle a wide range of terrain. On perfectly paved tarmac, the brakes' bite is sporty and inspires confidence without being overly aggressive. 
The engine's lusty V8 baritone accompanies most of the six diverse driving modes, which ranges from relaxed and refined to sporty and responsive. In GT mode, you'll get the best of both worlds: a companionable cruiser that also highlights the car's refinement and athleticism. Given the opportunity to show off in Sport+, the car boasts a more aggressive exhaust note and showcases its leanings towards rear-wheel drive responses with a more responsive throttle, making it extremely engaging around even the tightest bends.
Interior and cargo
As expected, the inside of the DBX is composed of buttery-soft leather — a lot of it. Authenticity of materials are still very much at the forefront at Aston Martin, and the DBX can be trimmed in one of five colours of full-grained Caithness leather from Bridge of Weir, a long-time supplier of the brand's. 
This leather is then combined with a natural wool blend — comprising Australian lambswool and synthetic fibres to create a felt-like fabric that's soft and extremely comfortable, especially for long rides. Bonus points for the fact that this process makes it more environmentally sustainable (although, just), besides being durable and naturally water repellent.
Whichever you choose from the manufacturer's extensive customisable options, your can be sure that your DBX cabin will be one that your wouldn't want to leave. If you were worried about rear seating, don't; the DBX has ample rear-seat space with plenty of knee and headroom for even tall adults, and this spaciousness extends to the boot, with 632 litres of luggage capacity for when the travelling bug can hit again.
There's also a full-length glass panoramic roof and frameless door glass that fills the cabin with light on beautifully sunny days out, a feature the marque was able to incorporate thanks to its custom body. 
Infotainment and connectivity
The infotainment system, however, can be a little frustrating considering we now live in the age of touchscreens and verbal commands. Its 10.25-inch multimedia screen in the centre console, unfortunately, is lifted directly from Mercedes-Benz's previous COMAND iteration, and is only operable via steering wheel controls and a rotary knob — a process which very quickly brought us back to the early 2000s.
It does, however, support popular features like Apple CarPlay. Pass the learning curve — again — though, and you'll be fine. One thing that's very useful though, is the storage area under the central tunnel, where you'll be able to chuck keys, loose change, and even your purse. A 12.3-inch fully digital gauge cluster also comes as standard, as does customisable ambient lighting, three-zone climate control, and heated seats.
Verdict
It's obvious that Aston Martin dug deep when creating its very first SUV, and that's a good thing because this is one of the biggest leaps the British automaker has ever taken. The DBX might not be anything like the carmaker has ever made, and it might be a little late to the SUV party here, but there's plenty of the brand's heart, soul, and DNA in this one — well worth the wait, if you ask us.
Find out more here.