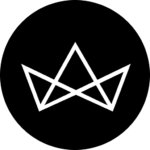 Review: The new Audi A6 is proof that technology and comfort are prized over performance and drive
More luxury shoppers today are opting for better connectivity and plush features over performance output. In the past couple of years, the upper tier models, especially by the three dominant players (Audi, BMW, and Mercedes-Benz), have invested heavily in new technologies and features to enhance comfort with their new arrivals. The new Audi A6, heralded as the "new quintessential business sedan" by the four-ring automaker, is case-in-point. Armed with sophisticated tech from its range-topping stablemates (A7 and A8), it has already earned the sports sedan a spot in the top half of the very competitive luxury midsize car segment.
What's new?
Aesthetically, the new silhouette is largely influenced by A7 and A8, while most of the interiors are inherited from the A7 including a 10.1-inch haptic-enabled touch-sensitive MMI information and entertainment screen, as well as a 12.1-inch Virtual Cockpit. Other features added includes a more sophisticated navigation system, automated emergency braking, lane-departure warning, and three-zone automatic climate control.
Connectivity
Connectivity is standard in most, if not all, models in this category. However, Audi has made it a lot faster and more efficient with new intelligent features. The top-of-the-line MMI navigation plus system supported by Audi connect data transfer module is designed for rapid and efficient data access and transfer.
The Audi phone box has also been upgraded to make smartphone interface more intuitive and user friendly with wireless charging. The Voice over LTE, an additional function, enables rapid call setup and the simultaneous use of high-speed data transmission with high-definition online voice telephony. Other optional upgrades include a set of 19 loudspeakers from Bang & Olufsen's Advanced Sound System for those after optimal sound quality.
Safety and Comfort
As compared to the out-going model, the new Audi A6 is longer, wider and taller leading to a more spacious interior. Also setting a new benchmark in the premium class in terms of comfort, convenience and safety is a long list of sophisticated and advanced features. This includes 39 assistance systems, a front laser scanner, a long-range radar, four mid-range radars at the corners, a front infrared camera and twelve ultrasonic sensors.
Customisation
In the luxury sector, personalisation is gold standard to the buying process. Audi, which been offering customisation as early as 1983, has expanded options beyond interior finishing to digitalisation. The new intuitive functions added to the current A6 fleet has made configuration much easier than the outgoing model.
The highly customisable new navigation and infotainment system — first introduced to the A7 and A8 — allows drivers to create up to 27 individual shortcuts for key vehicle functions and favourites such as phone numbers, radio stations or navigation destinations. Better yet, it customises intuitively like a smartphone.
The all-digital operating system can also store up to seven profiles (six drivers and one passenger) with a maximum of 400 preferred settings each. Natural-language voice command operation comes standard with quick and easy access to data stored onboard while the high-speed LTE Advanced standard ensures rapid online access. The heads-up display has also been improved to include a junction zoom function projected onto 22 x 8 centimeter (8.7 x 3.1 in) visual on the windshield.
Performance and Drive
Audi offers two engine variants, the 3.0 TFSI gasoline engine version for the initial rollout in Singapore, followed by a four-cylinder engine at a much later date. In 3.0 TFSI quattro S tronic variant, the car produces 340 hp and delivers 500 Nm of torque over a broad band from 1,370 to 4,500 rpm. From 0 to 100 km/h it clocks in at 5.1 seconds, and reaches an electronically capped top speed of 250 km/h.
On the road, the optional dynamic all-wheel steering — a feature that was first introduced to the A8 — now available to the latest A6, delivers precision steering response and superb handling stability. The new system required significantly less effort for manoeuvres at low speed and tight bends, and better stability and control even at higher speed evasive moves.
Priced at SGD$340,800 including COE and VES, the Audi A6 3.0 TFSI quattro S tronic is a strong contender and gives other major players a lot to think about for their next release.