Throughout its 85-year history, Jaguar has been responsible for a long list of cars — many remarkable and a few lamentable, but amongst them were some of the most evocative, sporty and beautiful cars ever built. 
If they had one thing in common, it was that they weren't small. Sedans have buttered the British marque's bread for a long time, but the only other time Jaguar built one in size Small was the not-so-pretty X-Type, which ceased production in 2009. When the XE entered the scene in 2015, so much praise was lavished upon it, and it put Britain back into the luxury sedan game again to rival the Germans' 3 Series, A4, and C-Class.
The new 2020 Jaguar XE rides on that success — and then some. For the new model year, the XE has managed to refine its luxury four-door formula, and the devil's really in the details. Most importantly, it feels like a sports sedan that embodies all of Jaguar's heritage — and we know this because we took the fresh update out for a spin.
Here's why you'll like the new Jaguar XE too.
Design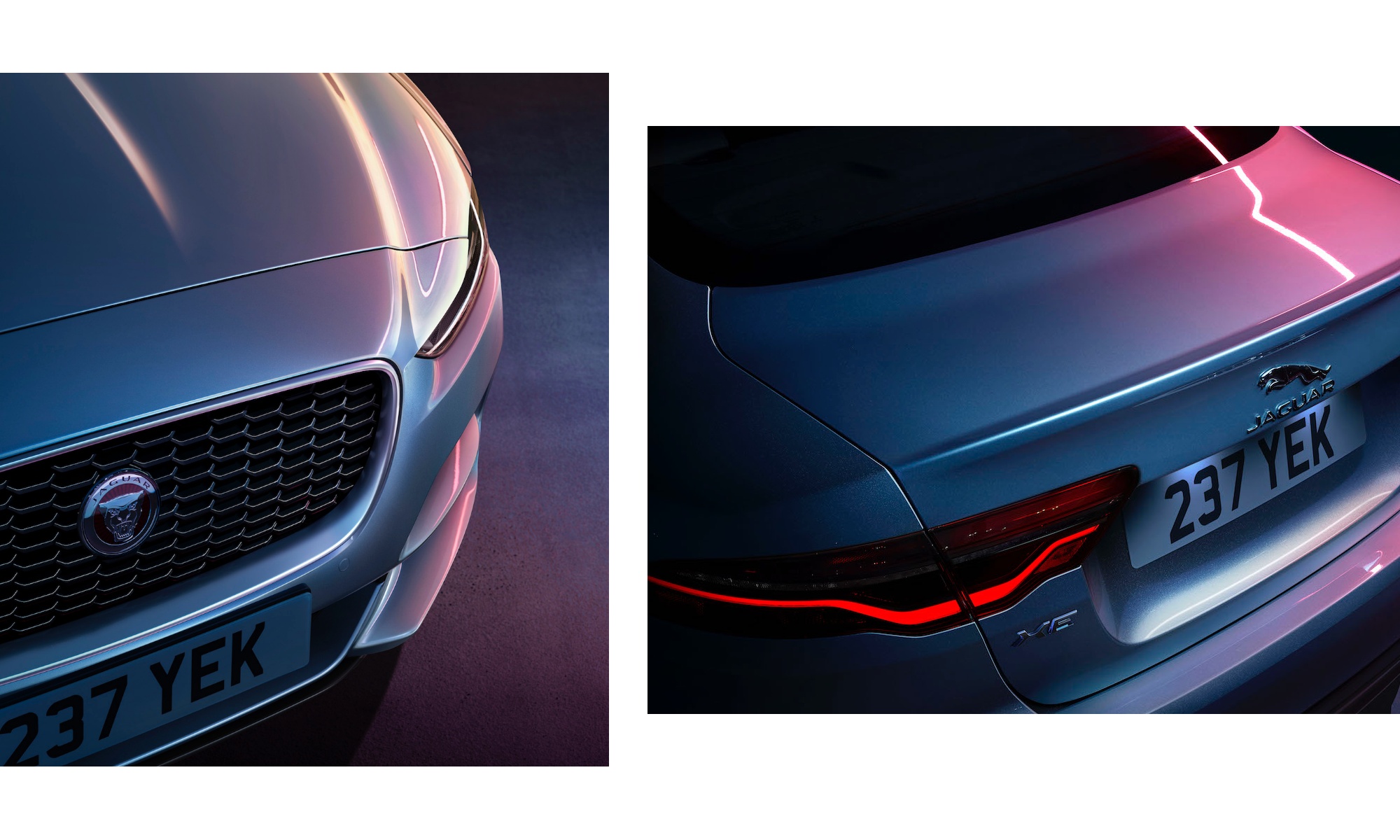 The XE has always been a good looking car, but the new version is a progressive evolution with sharper lines and subtle design tweaks. Sportiness has always been a big part of the model's DNA, so it was only natural that some of the F-Type's design language was borrowed for a more purposeful and assertive stance, with larger front apertures and more defined 'muscles' to hint at the car's performance and aerodynamics.
The grilles are wider and the new headlights are now squintier with "J blade" running lights that impart more character to the XE's snout. Walk to the back and you'll notice it sports a new bumper design and more slender LED taillights. 
If you choose to upgrade to an R-Dynamic SE model — like the car we had — you'll notice even more aggressive upgrades such as aircraft winglet-inspired sculpted finishes, dark mesh detailing, and more wheel options. It might be the stable's smallest four-door but it's definitely not short on presence.
Driving
Because the car's 75 percent aluminium, it's relatively lighter and that contributes greatly to its handling, agility, and efficiency. The new XE features an automatic transmission as standard and in Singapore, is only available in rear-wheel drive variants.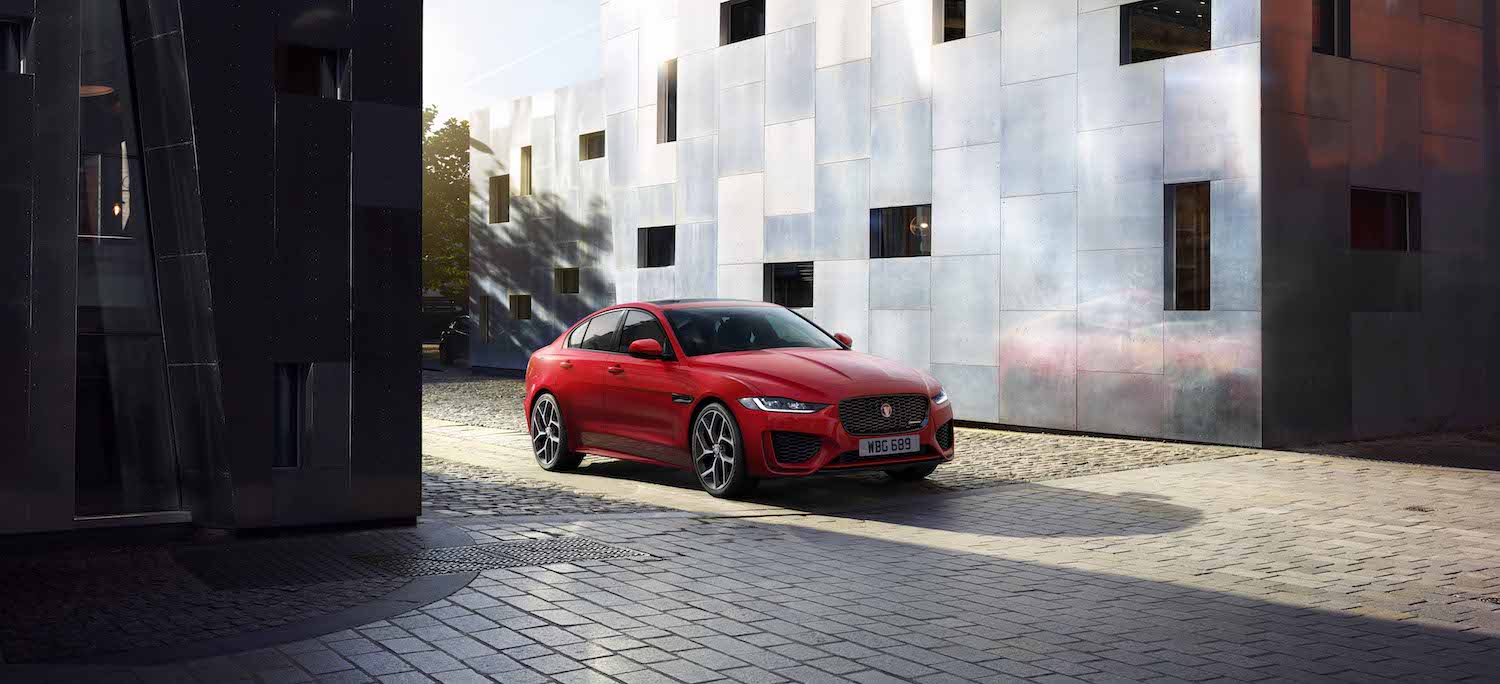 The 2.0-litre Ingenium petrol powertrain within has been upgraded to produce 246hp — that's 49 horses up from 197 in the previous iteration and good for a 100 kph run of 6.5 seconds. Add to that a nimble rear wheel drive chassis that offers increased feel and balance through the weighted steering and you have one of the best handling sports sedans on the market today.
Gear shifting was intuitive and seamless throughout drives, and you'll be pleased to know there's little turbo lag. Acceleration was actually exceptional for an engine that size, and downshifts were quick without straining the engine, especially useful for when driving down the motorway and you need to overtake slower traffic.
You'll get four settings with this car: Comfort, Eco, Rain Ice Snow, and Dynamic. The latter stood out for obvious reasons, mostly because it made the throttle response more aggressive, enabled sharper gear shifts, and gave an overall more sporty feel. The car felt tighter through corners too. The Eco mode gives you the most mileage out of your car, while comfort is good for when you embark on long cruises. 
Speaking of cruises, driving assistance features like the Lane Keep Assist makes long drives easier by steering you back on track if you're veering out of your lane, while Blind Spot Monitor alerts you of traffic on either side of your vehicle. Traffic Sign Recognition and Adaptive Speed Limiter also keeps you safe by being another pair of eyes on the road. 
Interiors
Jaguar has always scored high on luxury within so it comes as no surprise that the XE delivered the same quality and comfort you'd expect from the marque. There's been a general shift towards less-cluttered interiors in the industry, and the XE cleverly adopts this approach by replacing fiddly knobs and buttons with a central 10-inch Touch Pro Duo infotainment system. 
The intuitive system had quite a bit of thought put behind it too, and we could tell because they were all straightforward and logical — two traits we wished all infotainment systems adopted.
You can control seat cooling, cabin temperature and fan speed, for example, via a pair of rotary controllers, each function accessible via a slight pull, turn or tap of the rotary. 
The 10-inch upper touchscreen is joined by a smaller 5.5-inch unit between the knobs that controls secondary functions such as climate control and vehicle settings. The SportShift gear selector borrowed from the F-type also replaces the rotating one previously, allowing its driver to either leave the car in full automatic mode or manually shift gears. That, or you can reach for Satin Chrome paddle shifters behind the steering wheel to control the eight-speed automatic gearbox.
Another key feature in the new XE is the Clearsight digital rearview mirror. The option first debuted on the mk2 Range Rover Evoque, and actually proved to be useful when we had rear passengers in the car. Other tech features we enjoyed included the wireless charging pad for devices (available for the first time in the XE), although its location made taking the phone in and out a little cumbersome.
Verdict
The new Jaguar XE is a brilliant alternative to its other big competitors in the market today, simply because it's a joy to drive. The interiors are crisp, modern, and intelligently configured to not only enhance the driving experience, but also the ride for all passengers involved, especially with its offering of functional tech and luxurious finishes. Most importantly, it reminds us of why Jaguar has become synonymous with sporty handling, agility, and luxury.
Prices for the new XE start from S$194,999.