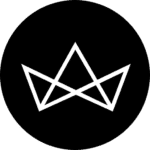 Purple iPhone 12s, the fastest iPad ever, and other Apple releases we can't wait to get our hands on in 2021
Apple's latest product launch just earlier this morning was nothing short of a treat for fans of the brand.
Its "Spring Loaded" event kept true to its name, especially since spring colours played a big part in the tech giant's presentation. For one, the iPhone 12 and 12 Mini now comes in a stunning new floral shade, as does the iMac, which takes on seven different hues and an internal upgrade this year to become the ultimate home office accessory.
Meanwhile, the iPad Pro gets a performance boost via the M1 chip, and entertainment is about to get a whole lot better both at home and on your daily commute.
Here are all of Apple's latest releases for 2021.
The iPhone 12 and 12 Mini — in purple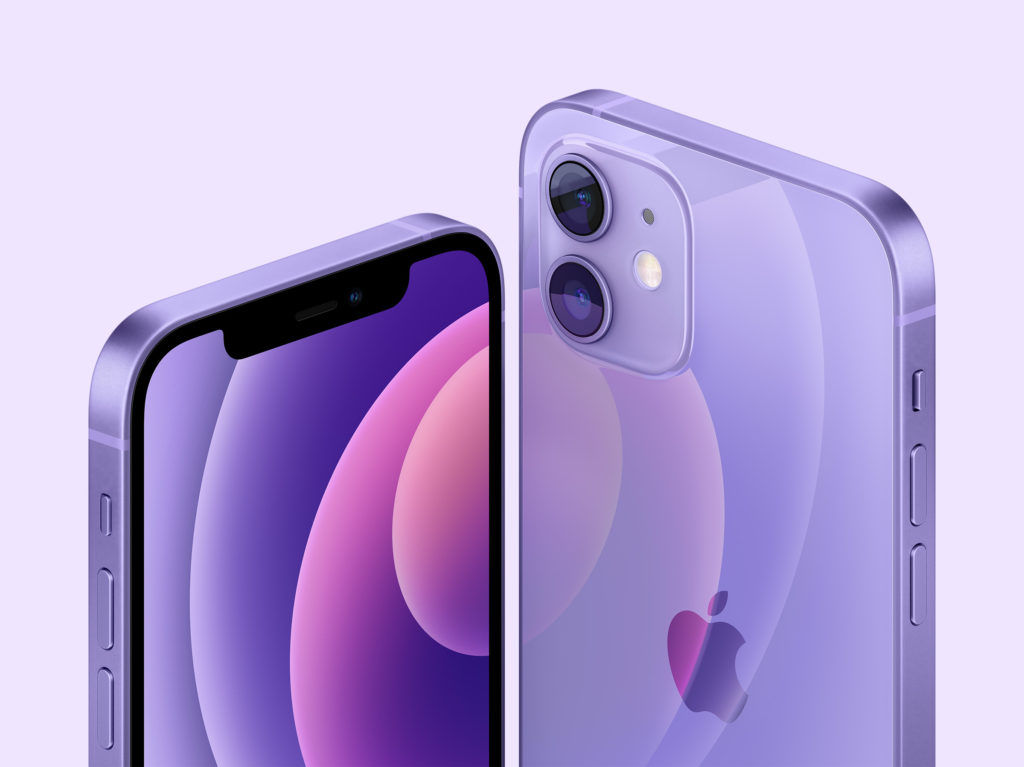 If there weren't enough colours to catch your eye the first time round, the people at Cupertino have added a brand new colourway to the iPhone 12 and iPhone 12 Mini. The stunning new purple finish comes six months after the initial launch of the iPhone model, and it's just in time for spring too — which is exactly the season it was inspired by. It'll join the initial black, white, blue, green and red line-up to offer both form and function in one nifty package.
Inside, the purple iPhones work exactly the same as the existing iPhone 12 and 12 Mini, with an identical A14 Bionic processor — the fastest chip in a smartphone — that runs the same iOS 14 software (look out for iOS14.5, guys). If anything, the new hue accentuates the flat aluminium edges of new smartphones even better, which are perfectly matched to the precision-milled back glass.
These new iPhone 12 models also feature the same advanced dual-camera system as their predecessors, and delivers high quality photography and video features via the edge-to-edge OLED displays for a brighter, more immersive viewing experiences.
The purple iPhone 12 and 12 Mini can be pre-ordered from 23 April, and will be available in stores from 30 April.
The fastest iPad Pro ever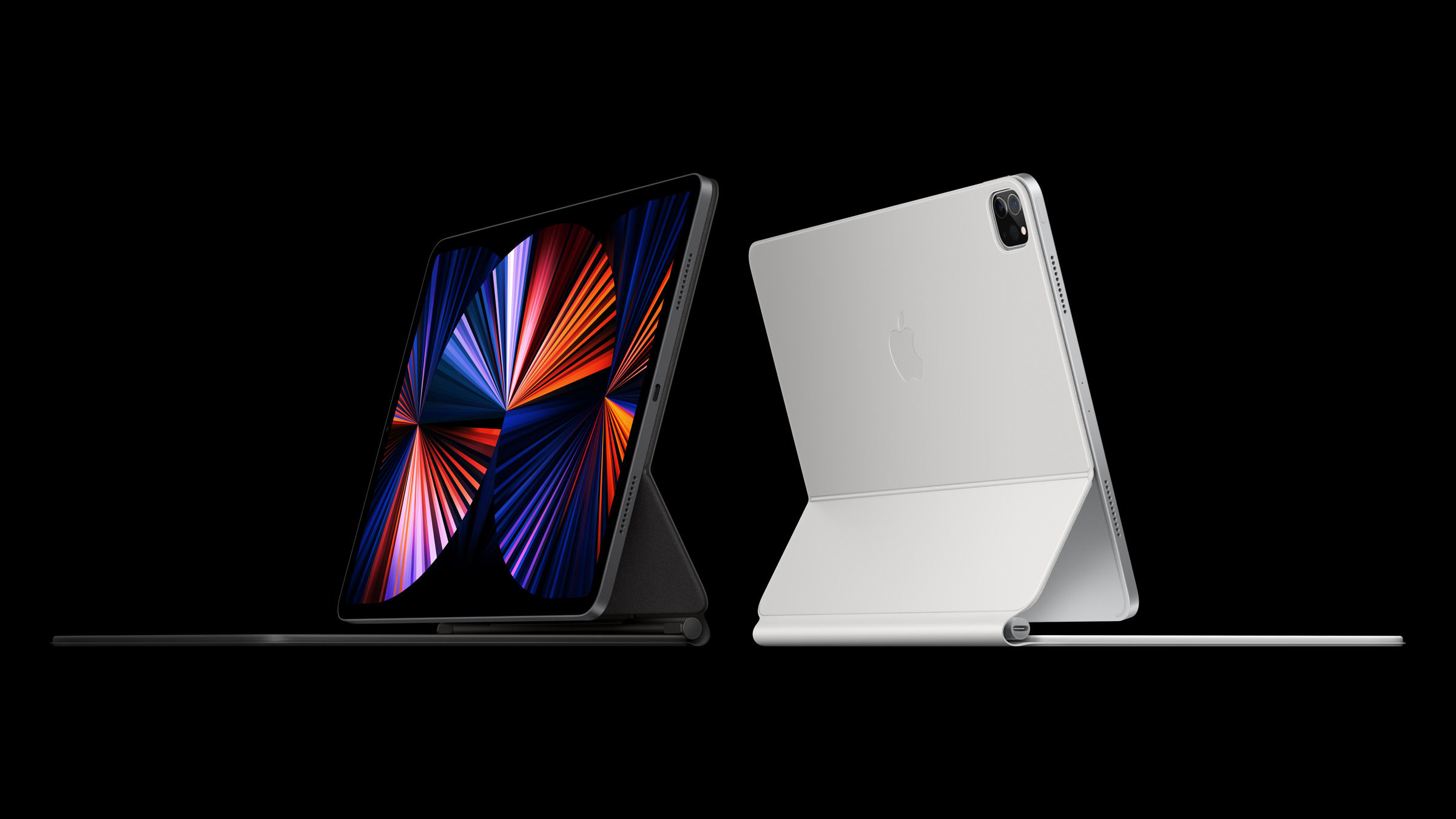 Apple continues to push the limits on its tablet on the new iPad Pro with a 2021 refresh, this time adding the same Apple-designed M1 chip that's already in its MacBook Air and Pro to the equation for an even bigger leap in performance.
Both the new 11- and 12.9-inch models promise up to 50 percent faster CPU performance than A12Z Bionic, as well as Thunderbolt support. What's most exciting, however, is the new Liquid Retina XDR display, which propels the tablet to greater visual heights with deep, punchy blacks and extremely good contrast levels.
Other snazzy new details worth noting include the Ultra Wide front camera that enables Centre Stage — a video call-centric feature that will always keep you perfectly framed — as well as the optional 5G support that'll easily take you through work and play, wherever you go.
The new iPad Pro is available to order on 30 April online, and will be available in the second half of May.
The iMac slims down and gets funky new colours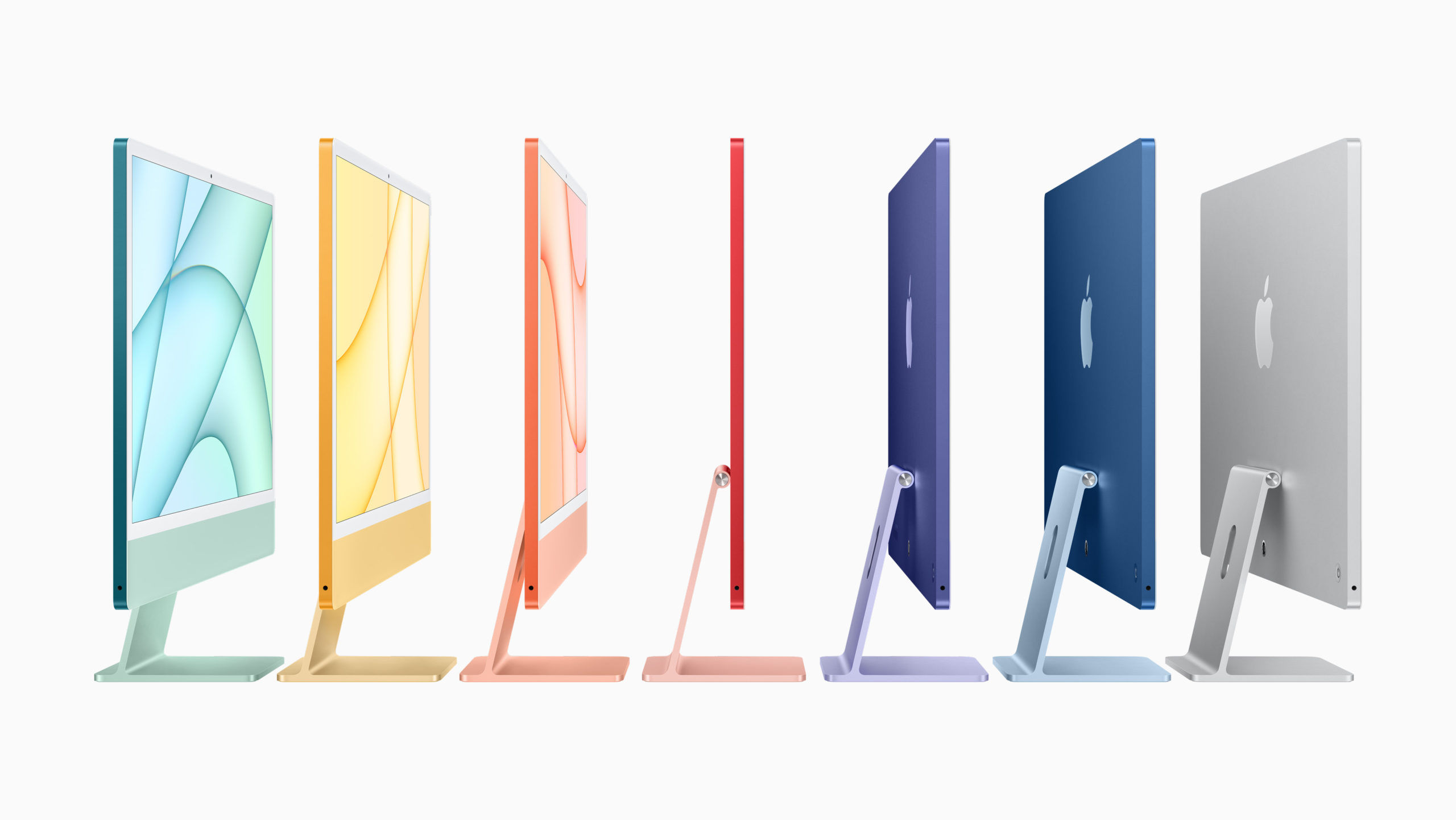 We already expected Apple to outfit its in-house M1 chip into the new iMac. What we didn't see coming was its seven-colour variation and considerably thinner chassis. Now rendered in jolly shades of green, yellow, orange, pink, purple, blue, and silver — a kaleidoscopic mix that recalls the original iMac of the late 1990s — the computers will add a much needed shot of colour to grim office spaces. 
The iMac is also now 50-percent thinner at 11.5mm, thanks to the M1 chip that integrates the processor, graphics, and memory onto a single chip. Graphics will be more impressive than ever now that its expansive 24-inch 4.5K Retina display comes with narrower borders and 11.3 million pixels, as well as 500 nits of brightness. True Tone technology has been integrated here to automatically adjust the colour temperature as the environment changes, and the screen has an anti-reflective coating for greater comfort and readability. Even its 1080p FaceTime HD camera is the best ever in a Mac, perfect for all the video calls you'll no doubt be doing.
The new iMac will be available to order from 30 April 30, and will be available in the second half of May.
Track everything you own with the AirTag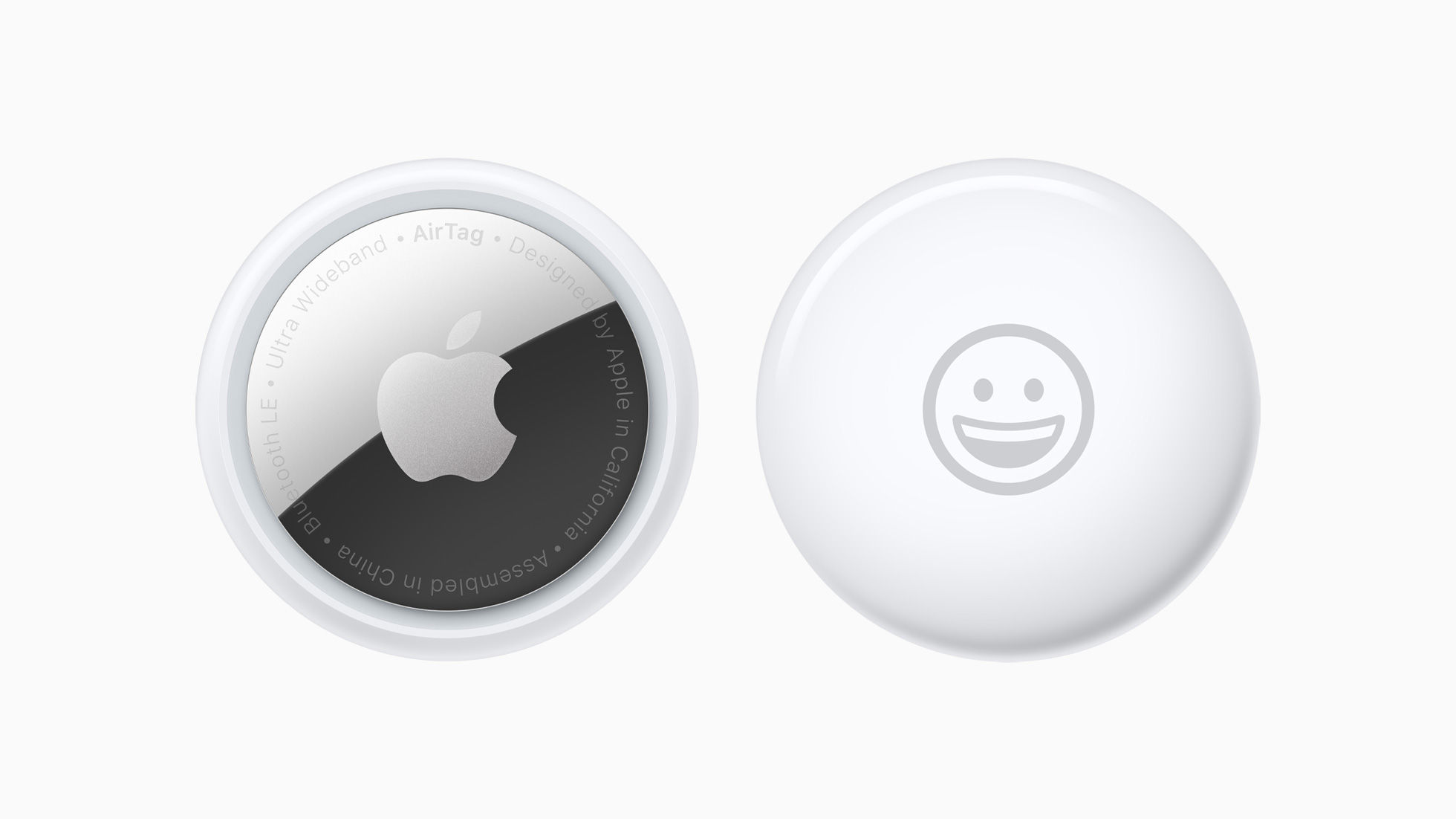 Designed with disorganised scatterbrains in mind, the new AirTag is a small circular tag that will allow you to track anything — like your wallet or keys — that it's attached to within Apple's "Find My" app.
Built with a speaker, accelerometer, replaceable battery, and Bluetooth connectivity, the tracker will provide notifications when you're separated from your item — especially useful if you're prone to losing valuables. Its Ultra Wideband technology, sound, and haptic feedback will also guide people more precisely to where an item is located.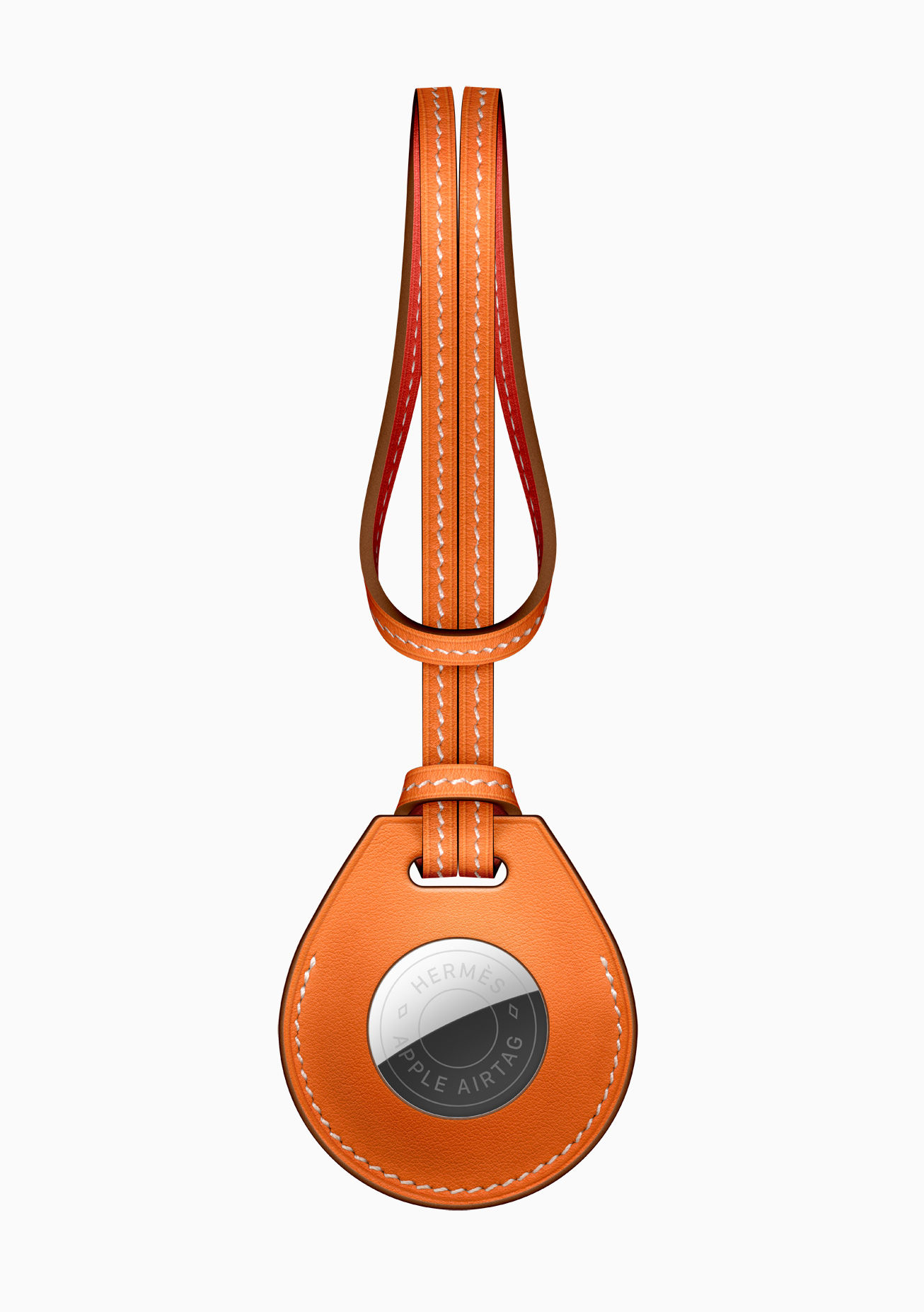 For the fashion savvy, Apple is also working with long-time fashion partner Hermès for the AirTag Hermès, and will offer an assortment of handcrafted leather accessories including a bag charm, key ring, travel tag, and luggage tag, with a custom-engraved design based on the brand's iconic Clou de Selle signature. Otherwise, you can personalise your regular AirTag with free engravings of text or a selection of 31 emojis.
The Apple AirTag can be purchased in one and four packs for just S$45 and S$149, respectively, and will be available beginning 30 April.
Apple expands its podcast universe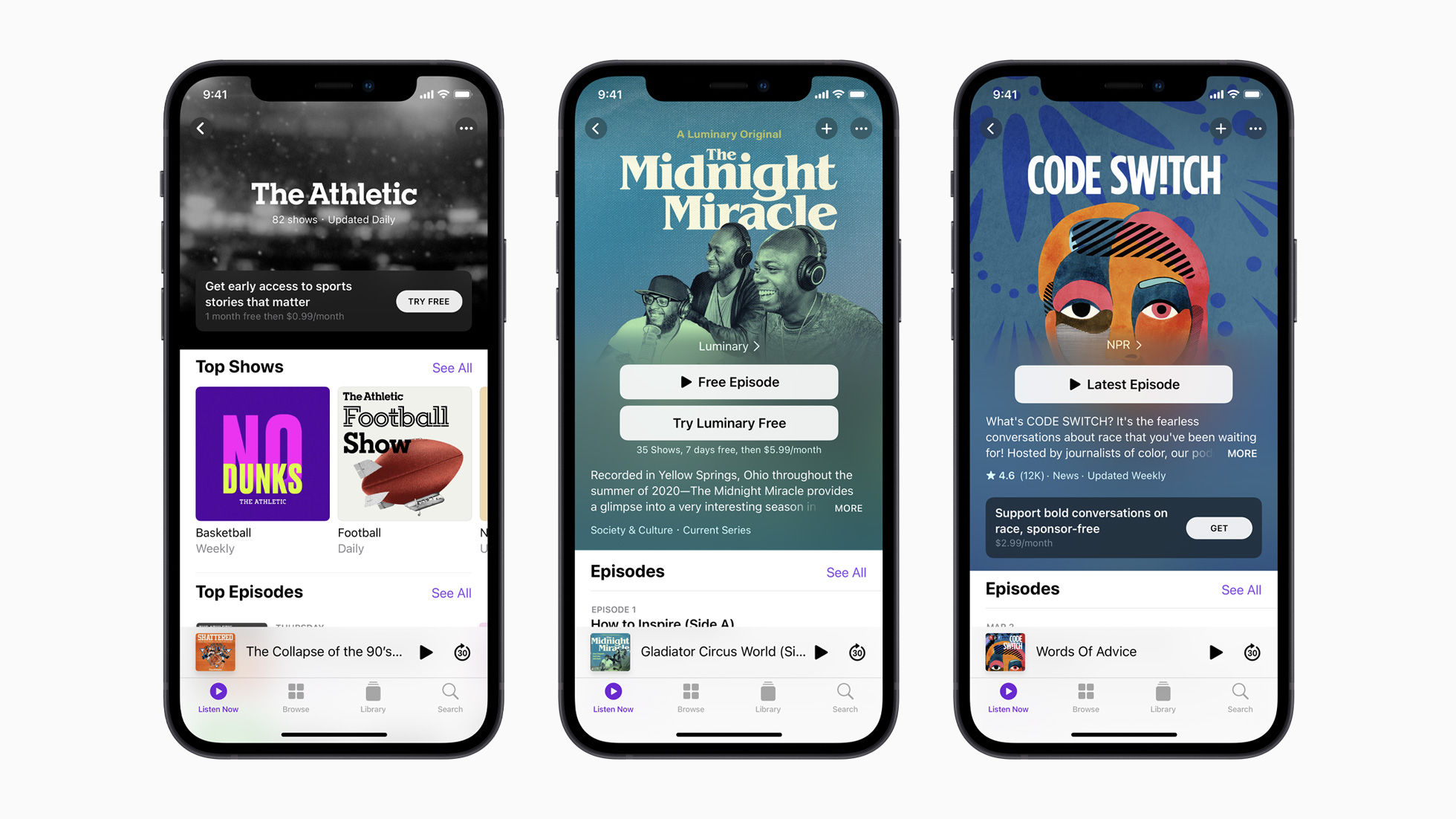 With the number of podcast listeners at an all time high, Apple's Podcast Subscriptions couldn't have come at a better time.
The subscription comes with perks that may include ad-free listening, exclusive bonus content, and early or exclusive access to new series by their favourite creators — alongside millions of free shows on
Apple Podcasts
. Pricing for each
podcast subscription
 will also be set by creators and are billed monthly by default. Partners of the subscription service — as of yet — include The Washington Post, The Los Angeles Times, The Athletic, Sony Music Entertainment, You Had Me at Black, and Jacob Weisberg's Pushkin Industries.
An enhanced version of the Apple Podcasts app will be also come with the latest version of its iOS 14.5 operating system. Apple Podcasts Subscriptions will start rolling out in May.
Home entertainment gets a sizeable upgrade with Apple TV 4K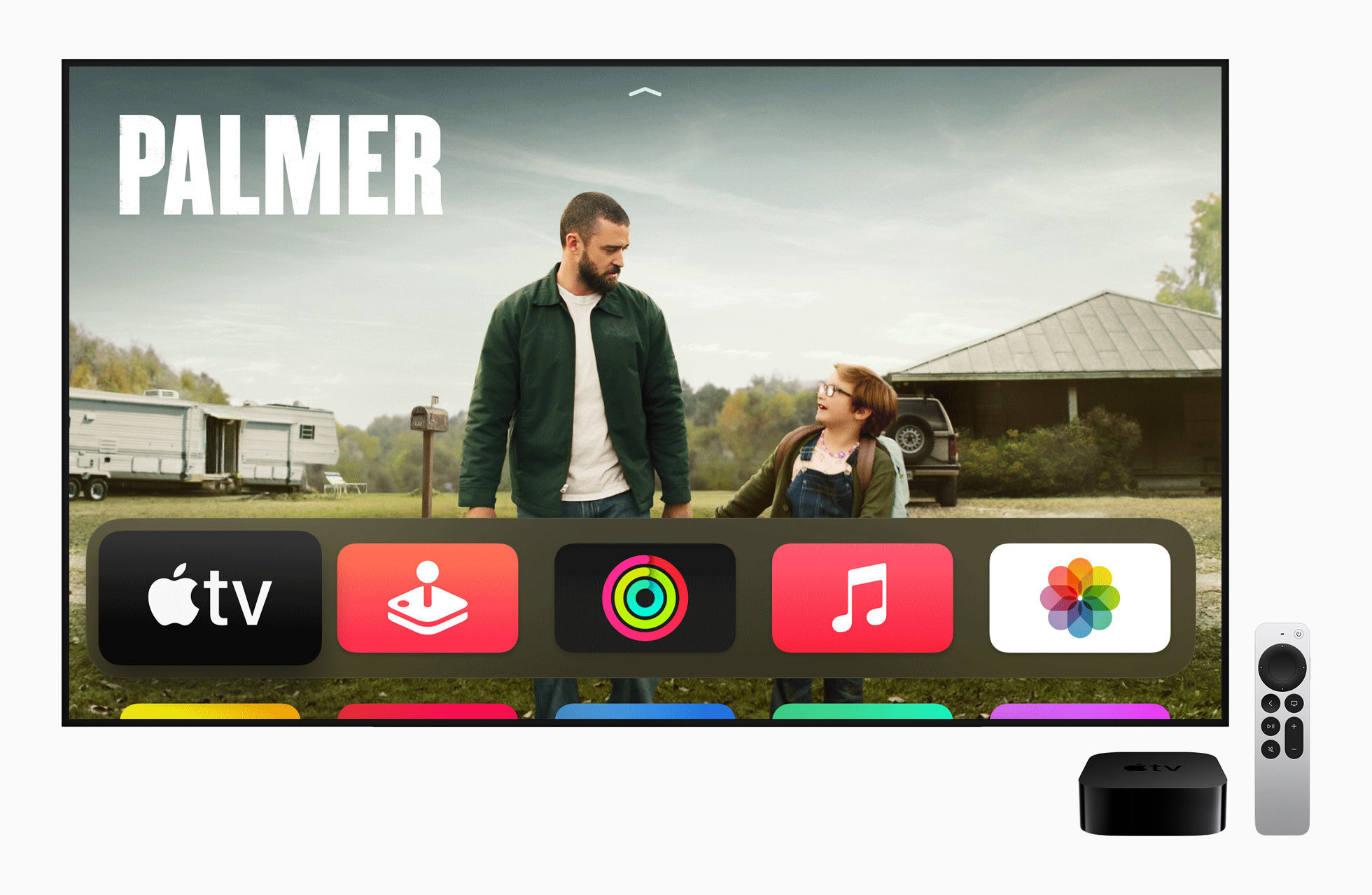 The tech giant has finally given its Apple TV 4K an update, and this one's pretty sizeable. Now outfitted with an A12 Bionic processor, the streaming box has been upgraded to better suit
modern home theatres
, with high frame rate HDR and Dolby Vision to immerse you in your favourite content with the highest possible quality. It's also now better suited to handle Apple's latest services, particularly its Apple TV Plus streaming platform and Apple Arcade video game offering.
There's even a colour balance feature that uses the light sensor in your iPhone to deliver much more accurate colours and improved contrast on your telly — all without having to adjust your television settings.
Expect too, a redesigned Apple TV Remote with more intuitive controls; we particularly dig the clickpad, which sees an outer ring that allows you to find a scene in a movie or show via a circular gesture that triggers jog control — just like the good ol' days of the iPod classic.
The new Apple TV 4K will be available starting at S$269 online, the Apple Store app, and Apple Store locations, and can be ordered beginning 30 April, with vailability beginning in the second half of May.
(All images: Apple)