So here we are, at the cusp of a Mac vs Intel war once again.
When Apple unveiled the M1 in November last year, the Cupertino-based tech giant showed the world that it was one step closer towards ending its reliance on Intel for processors.
But it was only a matter of time. Apple's CFO Luca Maestri called out the computer chip manufacturer for being a factor behind the firm's dip in Mac revenue, and it isn't a secret that Intel has been struggling to keep up with advancements. While it continues to offer 10nm chips, AMD's and Apple's are already on 7nm and 5nm respectively, essentially making them way more efficient.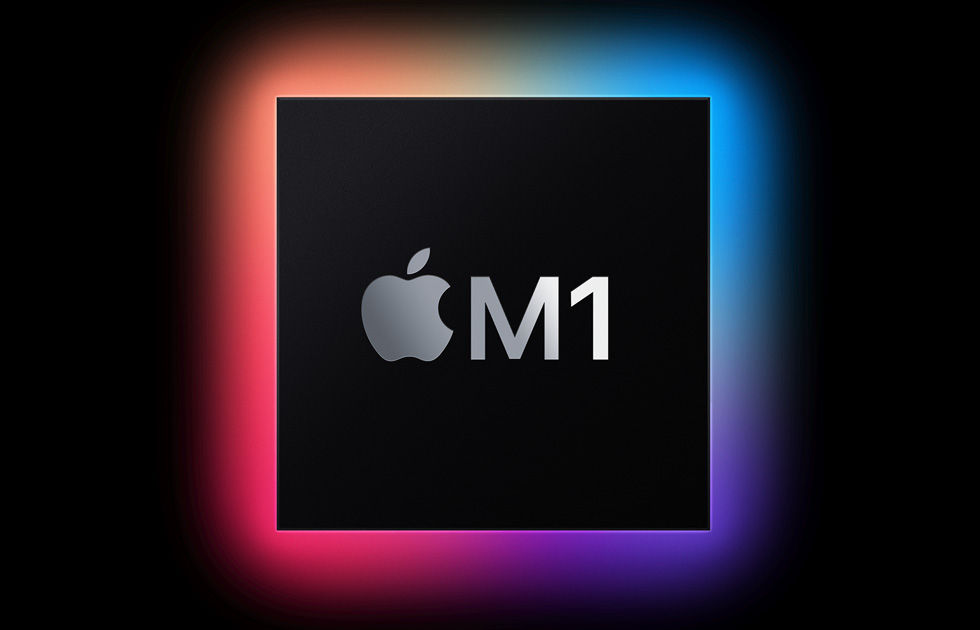 Which brings us to the three new M1 MacBooks today. If you — like many others — were wondering or even skeptical of their performance against the past Intel Core i7 versions, read on.
What's so special about the M1 chip?
First of all, there's nothing aesthetically new that will set the MacBooks apart from the older model. The laptops are identical in dimensions and weight, and can only be told apart via its model number underneath; the M1 versions are denoted with A2338.
Its unibody construction feels as robust and well-built as ever, and the Retina display continues to somehow deliver even more vibrant and true-to-life colour, sharpness and clarity. Two USB-C ports are available here, and wireless connectivity has been upgraded to now support Wi-Fi 6, allowing not only faster speeds and better connectivity, but also reduced bandwidth congestion.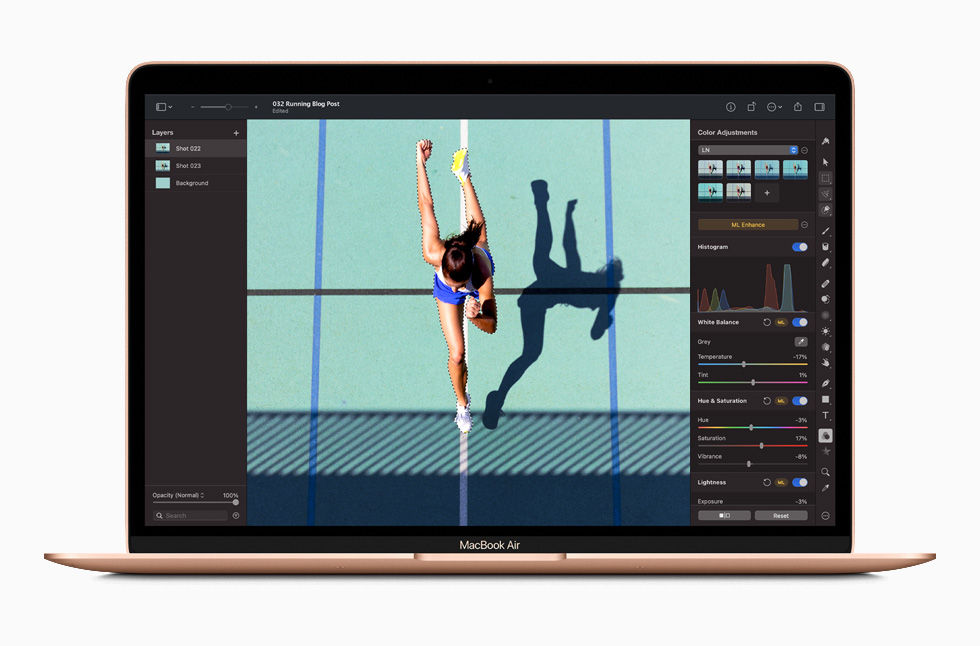 The M1 chip is the first in a family of chips designed by Apple specifically for the Mac, and is by far the most powerful chip Apple has ever made. This custom microprocessor is ARM-based instead of Intel-based.
It's also been designed to run Apple's iOS and macOS software as efficiently as possible, which means that you can look forward to much better performance. How much faster and more efficient you ask? The eight-core CPU performs up to 3.5 times faster than the previous generation and with five times better graphics — the biggest leap ever for MacBook Air — so that graphics-intensive games can run at significantly higher frame rates.
Previewing massive images or importing large files is also speedier than ever. Apple claims that the M1 MacBook Air is faster than the chips in 98 percent of PC laptops sold in the past year.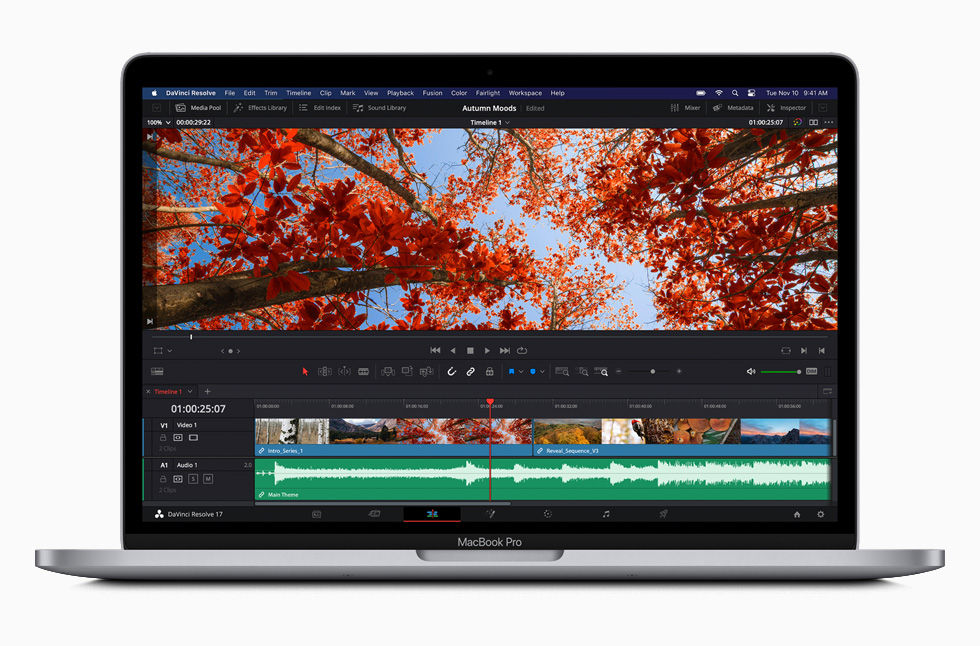 Overloading a laptop with tasks like the above is usually followed by the annoying whirring of fans. ARM processors are designed to do more work with less power, allowing for a longer battery life and less heat. The new chip is so good at this that fans are no longer required in the Macbook Air, and it remains completely silent whether you're working on a document, firing up a graphic-rich game, or integrating 3D effects into video on Final Cut Pro. 
Software compatibility
Another benefit of this in-house switch is that you can now also use your favourite iOS apps on the MacBook, although this is also reliant on how much third-party developers are willing to furnish Mac input controls in them. 
Third-party apps based on Intel will also work seamlessly with the M1 chip thanks to Apple's Rosetta 2 translation layer. One thing to note though is that Boot Camp — which lets you switch between macOS and Windows — will not be compatible with M1, although you can still hit up the Crossover app to support legacy programs that Windows run.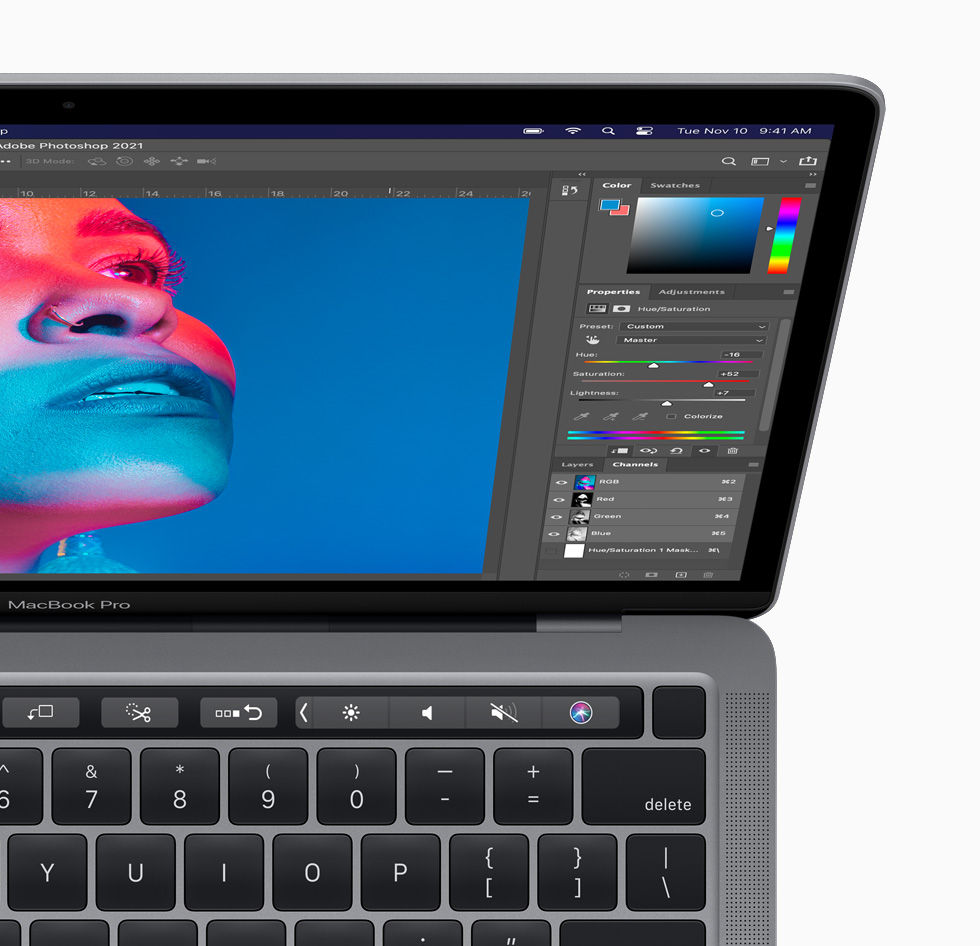 Apple's new chip is blazing fast, but it might be a while before creativity and productivity apps are optimized to take advantage of the new architecture. Adobe has already gotten a headstart on this, and has rolled out the first beta release of Photoshop. This means that it won't require going through Rosetta 2, which comprises on performance. There are still user limitations until they get the formula completely right, but this is by-and-large a good start for the creatives out there who want to experience the M1 MacBook's full capabilities.
Battery life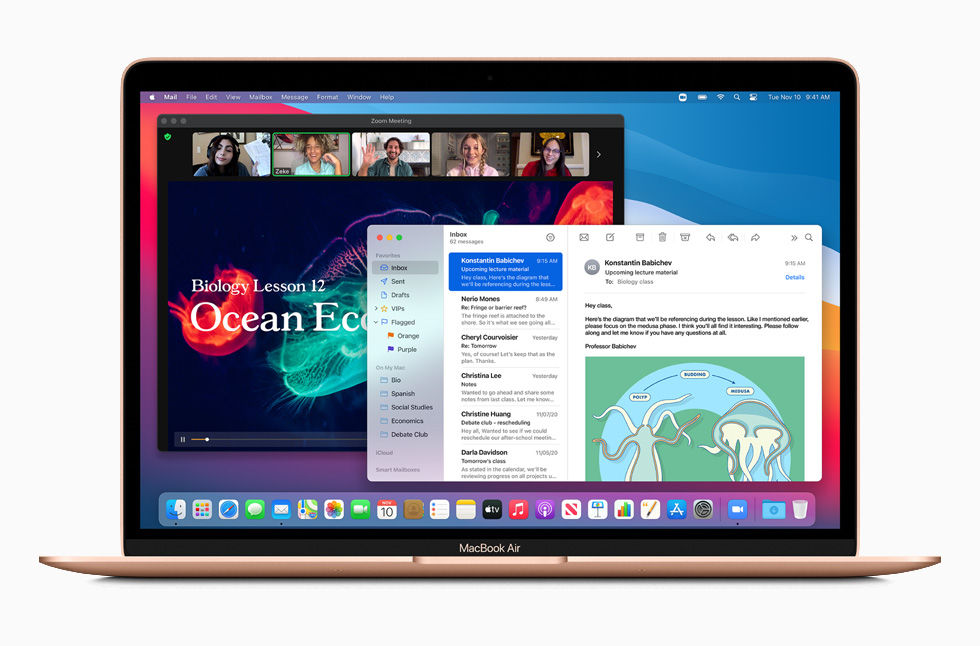 Battery life has been up bumped up to twice as long as before, and so — according to Apple — means that you'll get up to 20 hours per charge on the MacBook Pro 13" as opposed to 10 hours in the Intel version, even though the same lithium-polymer battery has been used.
On the MacBook Air, you'll get up to 18 hours of usage, which is slightly lower because of Apple's cooling solution, but still a vast improvement when it comes to mobility. 
Final thoughts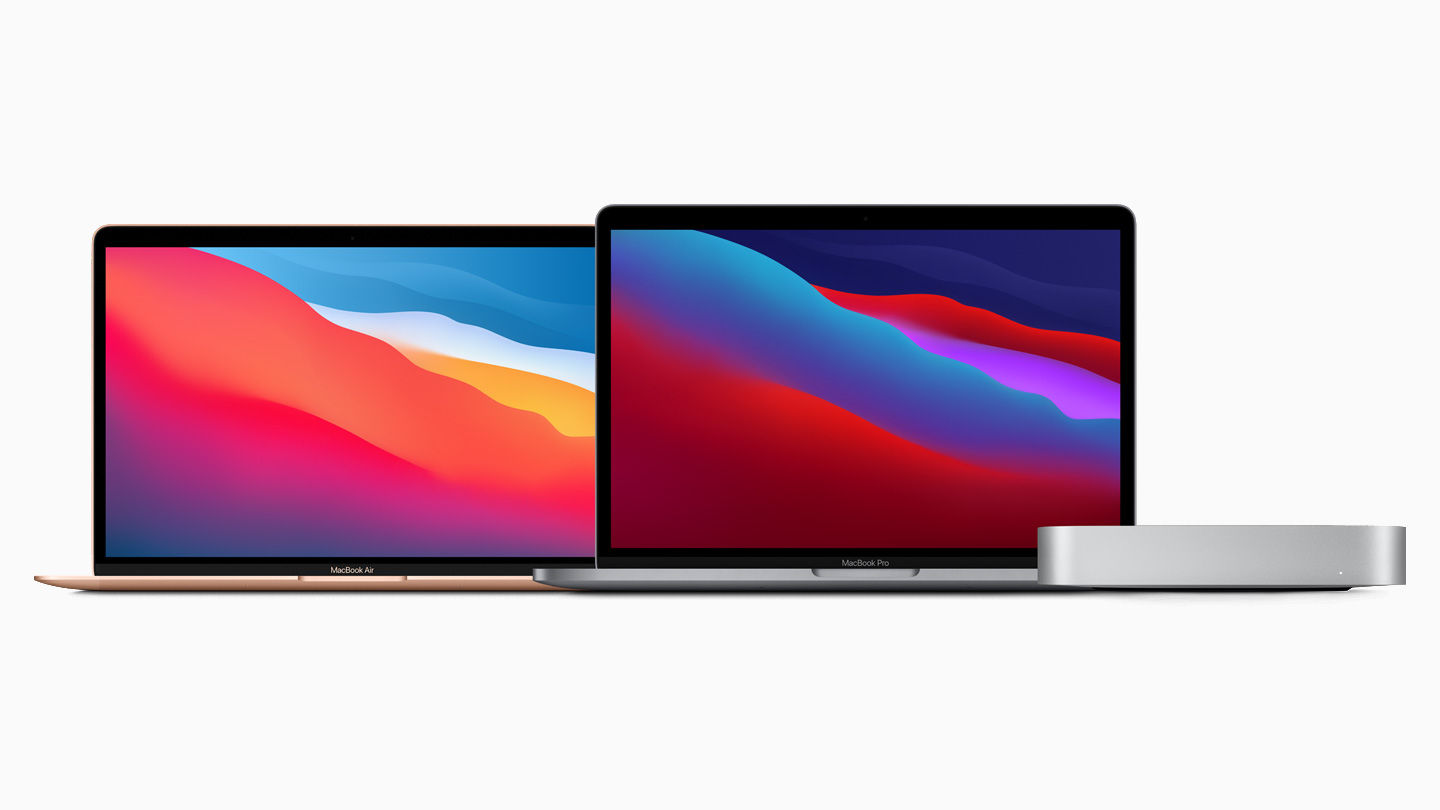 The M1 chip will be available on the MacBook Air, MacBook Pro, and Mac Mini, with prices starting from S$1,449, S$1,849, and S$979 respectively.
To say that the performance of the M1 chip is stellar would be an understatement. Overall, you'll appreciate the enhanced quality of life and performance the M1 MacBook brings. A handful of applications do still take a slight performance hit when running through Rosetta 2, but in many cases is not much more than if its Intel predecessors were running the same apps natively.
The M1 MacBook Pro still remains to be the most powerful model of them all, and will be the best option for those doing heavy-duty work like video- or photo-editing, but the MacBook Air remains to be our favourite for being the most value for money. Either way, we guarantee you'll be impressed. 
Find out more or purchase the new MacBooks here.
(All images: Apple)