How long have you been working from your laptop, and are you tired of it yet?
In the age of working from home, the benefits of ultra portability are many. After all, when you're sick of slogging at your desk (or if you are surrounded by small noisy humans), you can unplug everything and sink into a couch at a nearby cafe. But while we all appreciate a good change of environment, the human soul craves being anchored to one spot — and that's the magic and beauty of the Apple's new range of iMacs.
This is no ordinary desktop. As with all other Apple products, form embraces function — and here the tech giant's new M1 chip, a generous 24-inch 4.5K Retina display capable of beaming 11.3 million pixels is crafted into a sleek aluminium chassis. That means it's pretty much as large as a modest-sized TV from which you can do all your work tasks, Netflix, listen to music, and game. The best part: it's priced starting at just S$1,849 — that's similarly priced to the iPhone 12 Pro Max — a steal for a machine of this quality.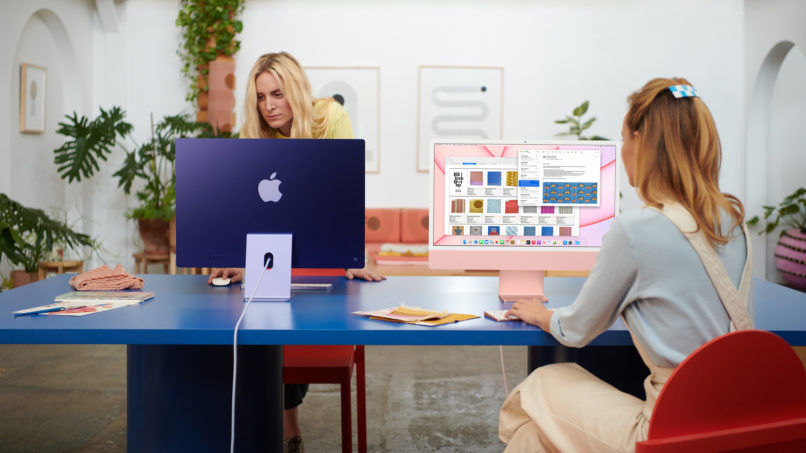 What does all this tech mean for my work?
If you're considering purchasing the new iMac, we need to talk about the M1 chip and why it matters to you. This chip is a breakaway from the Intel chips that Apple has been using in Macs since 2006. It's a natively-designed piece of hardware technology which allows the tech giant to combine components which were previously separate and share the same data pool.
For the average user who might be using it all day for work, this means better power efficiency and blazingly fast processing speeds. Any movements you make will feel immediate, if not, completely intuitive. We've been testing out the new iMac for a week now and it feels very much like an extra limb . If you work in the creative or content industry, this new chip means your video or image edits will be implemented much faster as compared to previous Mac iterations — plus it can display over a billion colours, so your creations are as life-like as is technologically possible.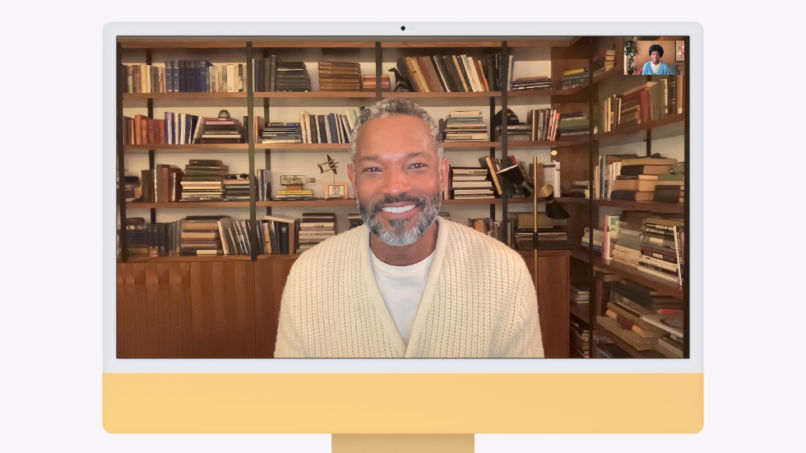 But what's work during a pandemic without the multiple video calls? While most laptops suffice with a decent camera and microphone, the iMac surpasses all our expectations. The camera is a 1080HD camera located at the top of the screen with double the resolution. It works amazingly during low-light settings so evening meetings with your overseas counterparts are no longer a problem. The same goes for the microphone; it's touted to be studio quality and also designed to reduce background noise. These twin dynamos are the best that's ever been installed into an iMac, and make presenting and talking about your ideas seamless and almost as good as in person.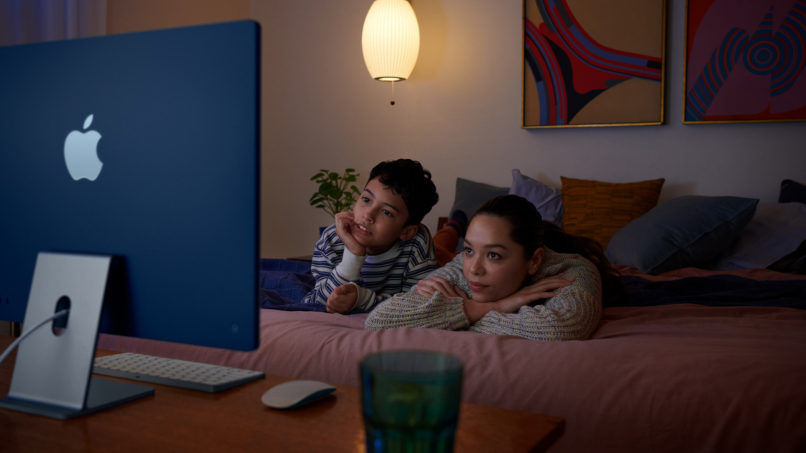 How does the new iMac perform for entertainment?
For those who have been using a laptop for most of their entertainment, the iMac is a significant upgrade. It's large enough for you to stream a show and then sit back on your bed or a couch with some popcorn. The screen comes with an anti-reflective coating so that any reflections that might intrude your viewing experience is minimised.
The keyboard, mouse and trackpad, which of course comes with the iMac, are connected by bluetooth so you can control the functions from a distance. The machine itself comes built with a six-speaker sound system so the experience is immersive and texturally rich, whether you're listening to Spotify while working or watching something on Netflix at full volume. As a bonus, the speakers also support Dolby Atmos, which Netflix supports if you're on the ultra HD plan.
Does it integrate well with daily life functions?
It's with no exaggeration when we say that the new iMac has integrated so well into our lives that it has become a centre of gravity during these challenging times. From the moment we lifted it out of the box during assembly, it became abundantly clear that everything was intuitive. The accessories were already paired, and all that was needed to do was to plug in the power. It also weighs approximately 4.5kg so if you're inclined to take it with you into the kitchen to learn a recipe, it really is no hassle.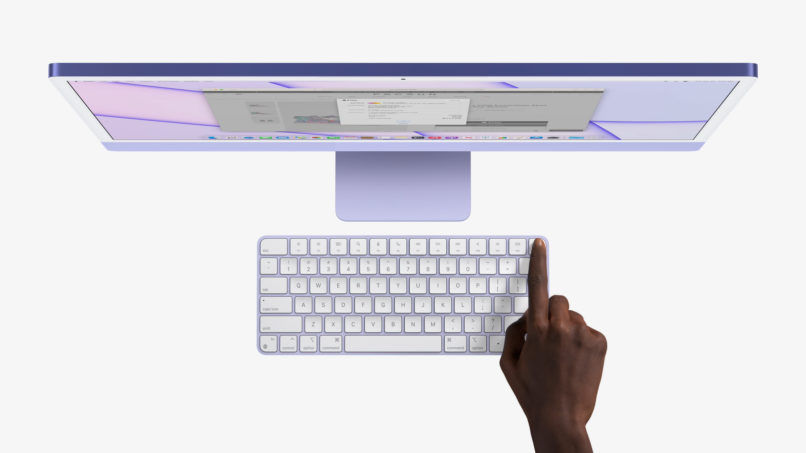 At this point, it's worth mentioning a feature that can be a small drawback for some: We had to get a USB hub to charge older devices like headphones as all four ports at the back are USB-C. While this port is the future moving forward, it's worth bearing in mind that you might need to make some changes to fully integrate this machine of wonder into your life.
One cool feature we love, however, is Touch ID, located at the top right corner of the keyboard. We no longer have to fiddle with passwords to access the system and one wonders when Apple will introduce Face ID into these machines.
So what's our verdict?
Should you purchase Apple's new iMac? It's a resounding yes for us, especially at that wallet-friendly price. Whether you're looking to upgrade your desktop at home, or thinking of moving on from your laptop, the iMac is a life companion that you'll find hard to separate yourself from.
All images courtesy of Apple.