The P Series from Huawei has always signified the latest in innovation and technology, pushing the boundaries of what smartphones of today should look like. 
Shortly after their announcement of the tablet-phone, the Mate Xs, they introduced the newest P40 series, comprising of the P40, the P40 Pro and the P40 Pro+. Although the P40 Pro+ has not been released in Singapore as of yet, the other two versions in the series prove they've got everything you need in a phone and more. 
We got our hands on a P40 Pro review unit to give it a whirl, and let's just say we've never been more impressed. Read on for our full review. 
Let's talk design 
The P40 Pro comes in five different colours: Ice White, Deep Sea Blue, Blush Gold, Black and Silver Frost. Unlike the Mate Xs' incredible folding technology or the Mate 30's circular quad camera, the P40 Pro is bringing it back to the basics with its design. 
However, simplicity does not mean that it is similar to others out there in the market. The Huawei Quad-curve Overflow Display takes on an almost hemispherical shape that is inspired by the shape of the water within completely full cup. It also incorporates round corners that result in a seamless viewing experience and a greater display area. 
The Huawei P40 Pro is a sleek 158.2 millimetres in length and comes at a weight of 209 grams. Although at first glance the phone seems a little long, the weightlessness of the P40 Pro quickly makes up for it. 
Multitasking is important for everyone these days, and we thought the multi-window function on the P40 Pro was really helpful when you need to use different apps at the same time. However, as it has a limited screen size, you may find yourself still needing to toggle between the windows for information. In terms of this aspect, the Huawei Mate Xs' larger screen may be more functional. 
The P40 Pro's camera has been revolutionised
Many who are looking to switch to a new phone often pay attention to its camera, and Huawei completely understands this as well. 
Besides working with one of the best camera companies in the world, Leica, to help customers create stunning visualisations, Huawei has taken it one step further by enhancing its functions and specifications. 
The P40 Pro's latest Golden Snap function was something we looked forward to trying, and rightfully so. Upon firing the shutter, the phone does not just get one singular frame — the user is given frames that have been taken before and after the button is pressed, meaning a whole lot more flexibility for photo editing. 
They've also incorporated AI with the Golden Snap function, and we were particularly excited about the AI Remove Passerby Function. How many times have you tried to take a picture for someone, only to have a people passing by in the background?
 With this new function, pedestrians are deleted from the frame in a click of a button. This function was amazing to see for ourselves, and compared to hours of Photoshop, we'd rather use this instead. As this is still a relatively new function, there may be a couple of inconsistencies when it comes to background, like a shadow on the floor from the passerby and whatnot. Yet, for the undiscerning, it won't look like you've done anything at all. 
Other AI features include the AI Remove Reflection, which helps to remove the glare on windows and mirrors, giving you an unprecedented level of control in terms of editing. 
Addressing your concerns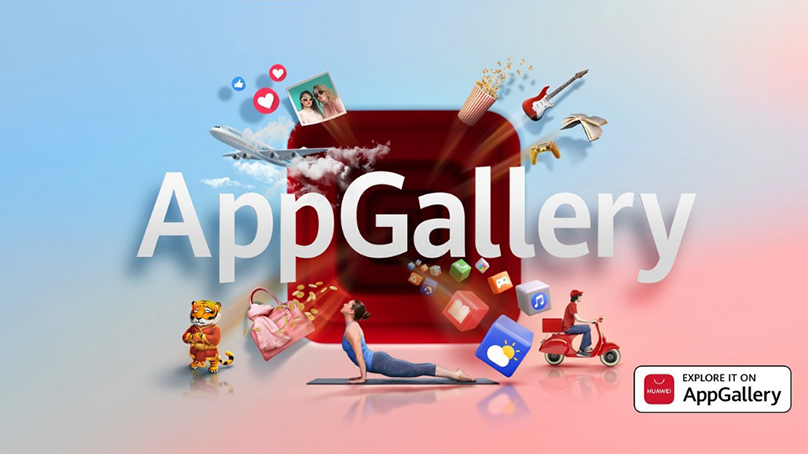 The biggest concern when it comes to a Huawei is the installation of Google applications. Huawei's newest App Gallery has a full range of applications that are optimised for compatibility when it comes to the phone, but if you cannot live without Facebook, Youtube and Whatsapp, you can simply go on your phone's browser and type in the app's name, followed by APK at the end.
Android Package, also known as APK, is the package file format used by the Android operating system which distributes and installs mobile apps and games. In layman terms, it's like a cloud system with all the apps on board, free for you to download as long as you are using an android phone. 
Verdict 
Huawei has been setting the benchmarks for smartphones, and the P40 Pro is a great exemplification of that. With its unprecedented enhanced features and sleek design, it might just be worth that S$1448 price tag. 
The Huawei P40 Pro will be available for sale at S$1488 islandwide from 4 April 2020 at all Huawei Concept Stores, major telco outlets, selected consumer electronic stores; Huawei official online stores in Lazada and Shopee. 
For more information, visit Huawei's official website here.