Foldable phones are making a resurgence, with Samsung releasing the world's first foldable phone last year, the Galaxy Fold.
It's essentially two phones that unfolded its wings to become a tablet, revolutionising the way we thought of phones and their usage. Soon, Huawei followed with another tablet-like phone, the Mate X.
What really changed the game was when Motorola, the nostalgic '00s brand for flip phones, released the Motorola Razr, the first foldable phone that opened vertically.
This year, Samsung released the Galaxy Z Flip, adding another clamshell smartphone into the mix. The phone was sold out on launch day, but we were lucky enough to have 24-hours with it. Read on for more.
Let's talk aesthetics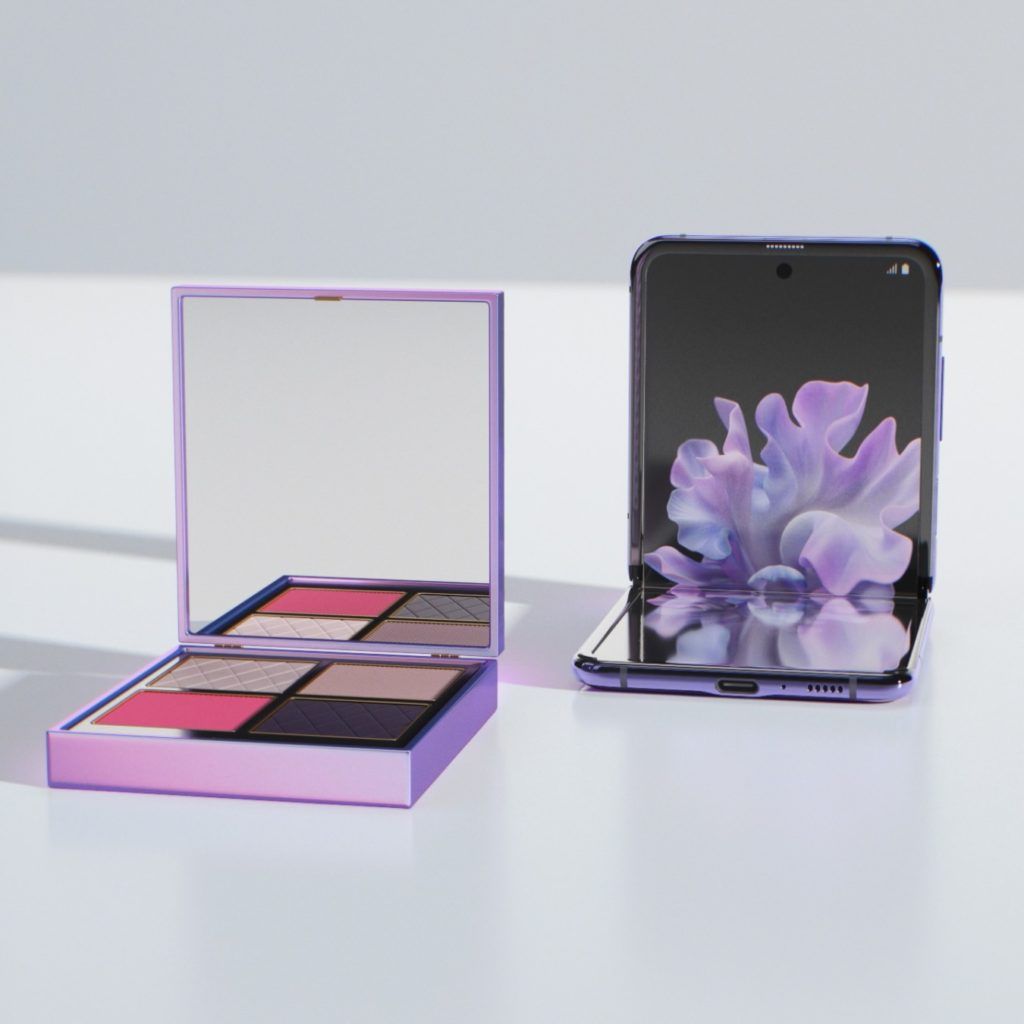 The Galaxy Z Flip is nothing like any other Samsung smartphone we know. Previous foldable iterations saw its wings expanding outwards, but the Z Flip sees its screen expanding upwards instead.
When propped upright and at a 90-degree angle, it resembles one of two things: the classic compact powder or the nostalgic Gameboy Advance SP. Whichever the case is, the Galaxy Z Flip is sure to eliminate any image you had when thinking of a smartphone's design.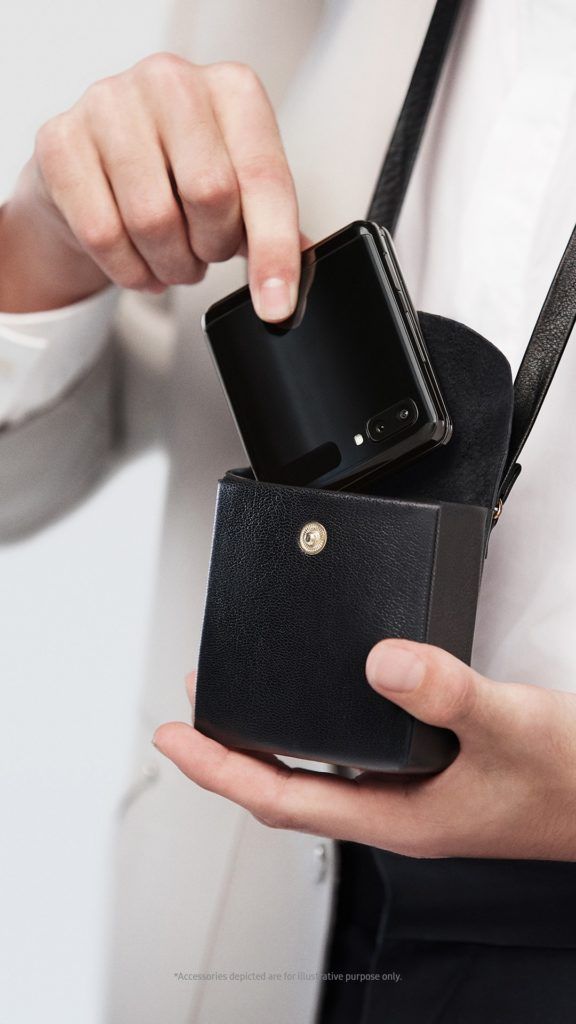 When folded, it sits nicely into one's hand with an 87.4-millimetre length, and the compact size slides perfectly into smaller purses and even pockets, perfect for anyone on the go.
When opened to its maximum length at 167.3 millimetres, the phone does come across a little long. Single-hand usage will result in fingers not being able to reach the top area of the screen.
It comes in two stylish colours: the Mirror Black for a classy look or the Mirror Purple, a prismatic finish made to turn heads. Both come with sleek rounded edges, making sure it is an ergonomic experience with every use.
It's all about the hinge
Unlike the old clamshell phones, the Galaxy Z Flip is a little more difficult to flip with one hand. Not to say that it isn't possible, but that nostalgic, single-hand flip is a small price to pay for the sturdiness of its hinge.
With the phone comes the Hideaway Hinge system, backed by a dual CAM mechanism that makes stable and smooth free stop folding possible. In layman terms, the hinge allows the phone to be positioned at any angle while still being balanced, a significant upgrade from the old flip phones of our past.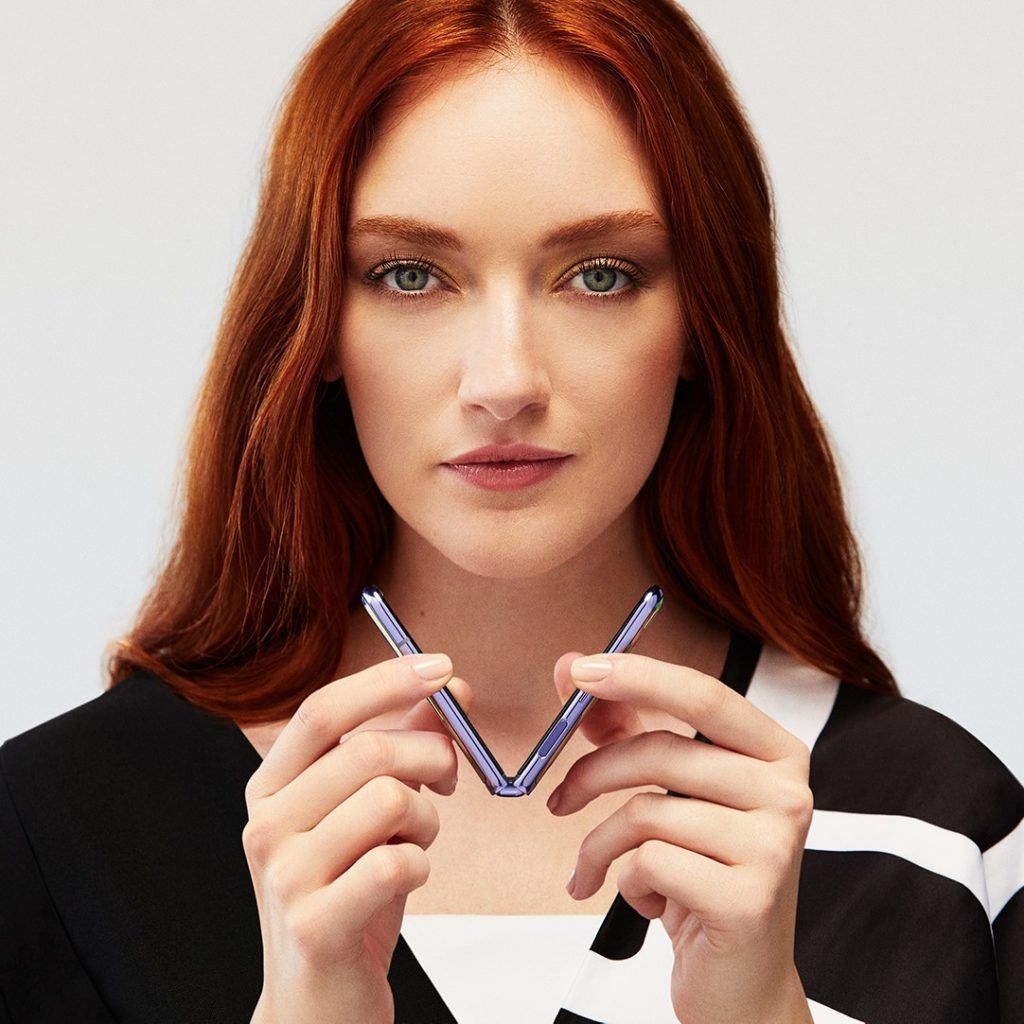 In an age of content creation, Samsung's Galaxy Z Flip is an extremely useful solution. Welcome to the Galaxy Z Flip's Flex mode — where the screen automatically splits so that you can view content on the top and control it on the bottom.
This is complemented by the fact that the Galaxy Flip stands on its own, making it a hands-free content-creating experience for all. No more "Sorry, could you take a photo for me?" to others on your solo travel, or wasting time pulling your tripod out from your backpack. Simply prop it on any surface, and choose an angle for the best shot.
Besides content creation, the phone's dual-screen mode makes it perfect for hands-free video calls and online meetings, a convenient option for digital nomads.
Convenience at your fingertips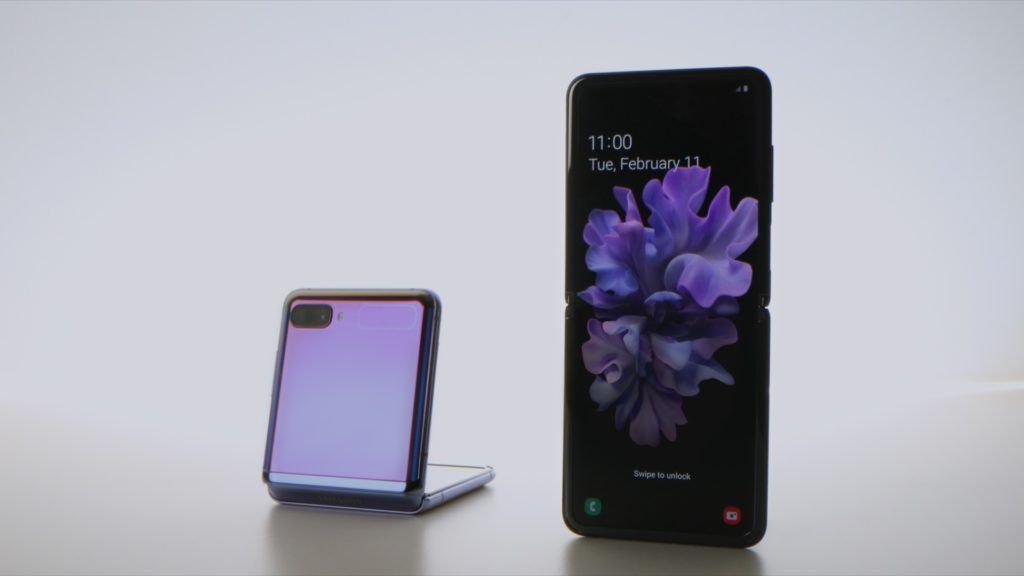 Previously, we mentioned how the screen is pretty long, but after playing around with the phone we quickly realised how useful this was. Rather than toggling through applications, the Galaxy Z Flip is home to the Multi-Active Window, which offers convenient multi-tasking and entertainment options. Now, you can watch your Youtube video while texting, without any interruptions. The Multi-Active Window can be split into two four-inch screens, or adjusted to the ratio that you need.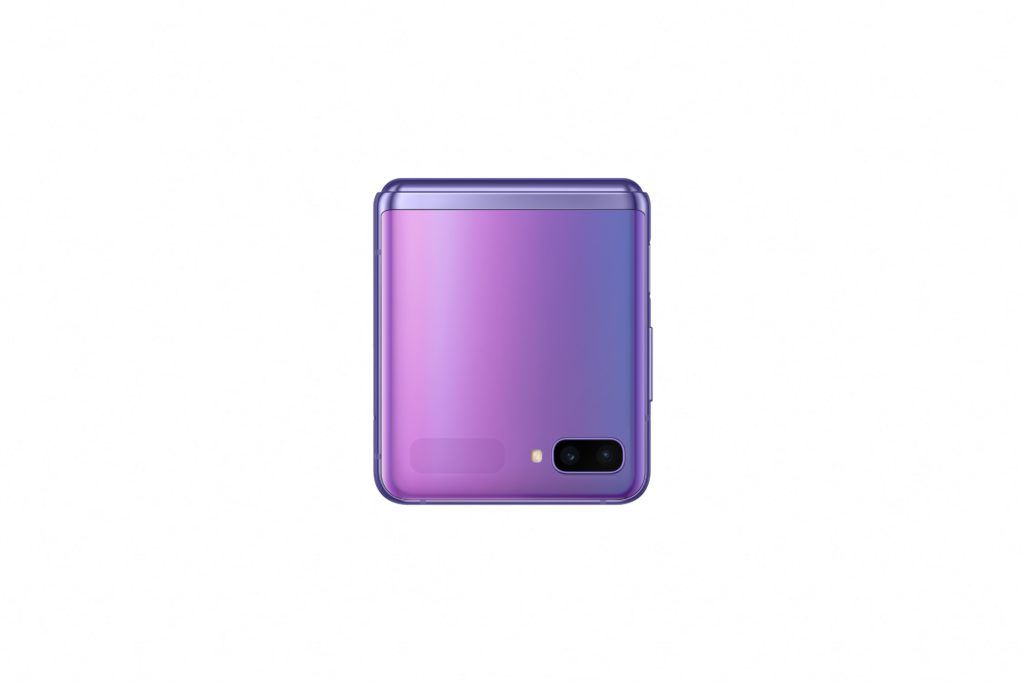 One must wonder — with no screen facing upwards, how will I get my notifications? Whether the Galaxy Z Flip is upright, opened flat or folded, no notifications will be lost. The pill-sized display on the cover will show the time, date and battery status when it is not in use, and phone and message notifications will pop up here. You can even answer your call just by tapping the notification on the cover display. No extra steps needed.
The cover display is also home to music and voice control, so you'll be able to pause, play and skip songs without unfolding your screen. This may seem trivial, but being distracted all the time is something we're working towards, and this mini-display allowed us to switch to our favourite songs without being tempted to use the other features on our phone.
Other features we liked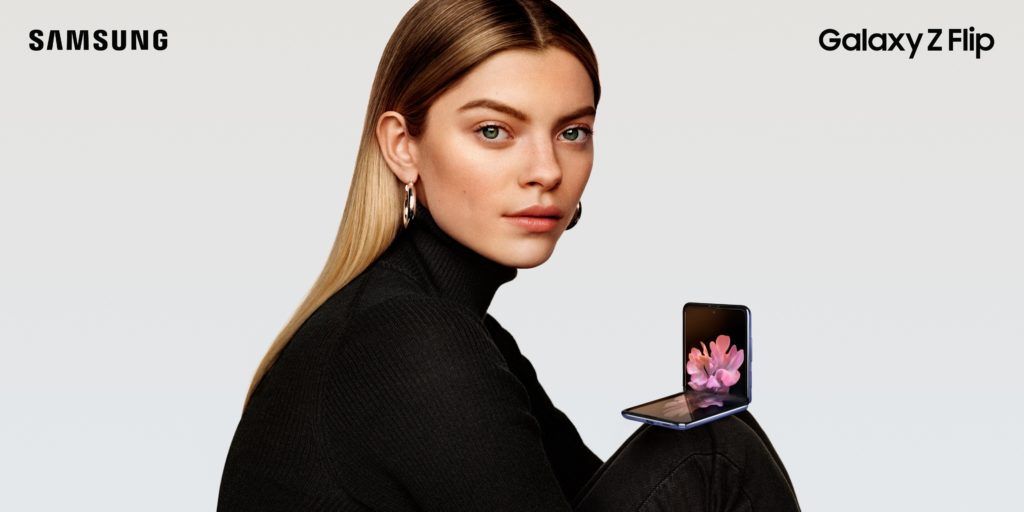 Each Galaxy Z Flip device comes with the Galaxy Z Premier Service. This includes a direct line to the Samsung experts at the 24-hour Galaxy Z Concierge, as well as a one-time screen replacement or repair within the first year from the device's purchase date. Although we didn't get to use this feature, we could see how it would be helpful, especially for those with butterfingers and constantly need some repair work done.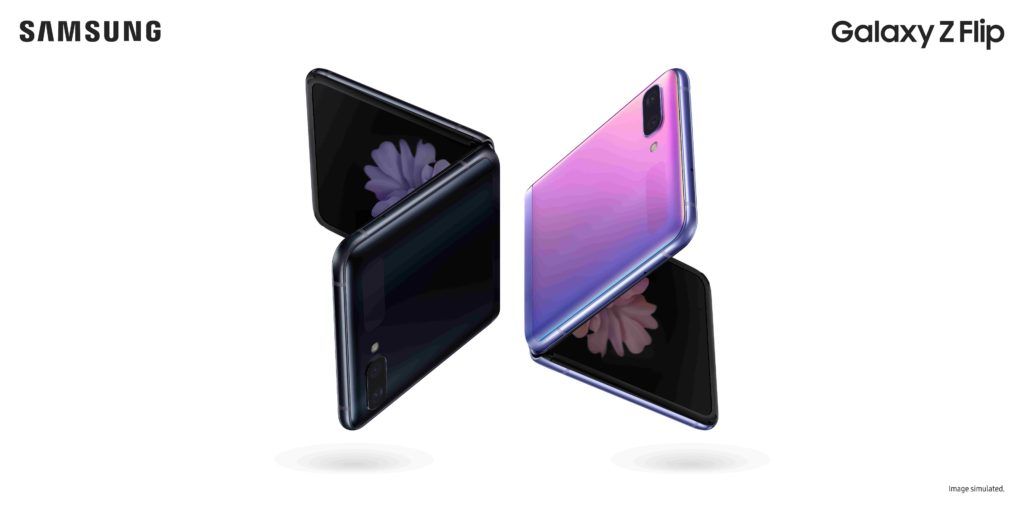 Other than the hinge being a useful feature for content, the Galaxy Z Flip's camera is pretty good too. We won't say it's the best (that's for the Galaxy S20), but it still comes with a decent 10-megapixel selfie front camera that pairs itself with dual 12-megapixel wide and ultra-wide rear cameras. Similar to other Samsung phones, the Galaxy Z Flip also comes with a Live Focus video, which means blurring the background for your next vlog has never been easier.
Verdict
Nostalgia is the buzzword of the century and the Samsung Galaxy Z Flip evokes those emotions with its clamshell design. Yet, rather than just riding the train to the past, it includes a whole lot of features that are made to signal to a brighter future of tech.
The Samsung Galaxy Z Flip is available in two colours, Mirror Purple and Mirror Black, at Samsung online stores and local telecommunication operators for S$1998.