While Singapore is known as a foodie paradise with trendy new bars and restaurants popping up every month, that is not all there is to the lion city. What many may not know is that the UNESCO Creative City of Design also boasts a thriving arts and design scene, hosting exhibitions such as Art Stage and Singapore Design Week.
Having grown since its inception in 2014, the latter is back to its fourth instalment this year – with more than 100 activities and programmes taking place islandwide. From 3 – 12 March 2017, the city will be home to craft fairs, design conferences, exhibitions and design workshops. Singapore Design Week is organised by the DesignSingapore Council and aims to raise awareness of good design locally by bringing together a collection of all things design-related.
Take part in a design trail around Singapore to explore the city's greatest architecture, learn the basics of the creative making process, or kick back with a drink or two at W Singapore's Woobar pop-up right in the heart of the city. These are just a few things to look forward to at Singapore Design Week 2017. With the events that are happening on our sunny island, March looks promising.
(Main image credit: DesignSingapore Council)
1
SingaPlural
The annual anchor event for Singapore Design Week is back. This year, SingaPlural takes place at the F1 Pit Building with a new program format. On to its 6th edition, the festival has an impressive roster of established creatives from a wide spectrum of design disciplines, including renowned international brands such as Uniqlo.
The multi-faceted design festival showcases intriguing installations, special talks and a retail space with exclusive products. The 6th edition runs on the theme 'Stories – A New Perspective', encourages the new creation of stories while defining the design processes through different perspectives.
When: 7 – 12 March 2017, 11am – 10pm
Where: F1 Pit Building
Admission: $10
2
International Furniture Fair 2017
The International Furniture Fair Singapore is held in conjunction with the ASEAN Furniture Show (IFFS/AFS) and the newly rebranded Nook Asia – and is regarded by industry experts as Asia's premier sourcing platform and design-led exhibition.
The event will feature a comprehensive range of furniture, furnishing, decorative accessories, interiors and fittings by a diverse portfolio of quality exhibitors.
When: 9 – 12 March 2017, 12pm – 5pm 
Where: Singapore Expo, Halls 3 – 6
Admission: $20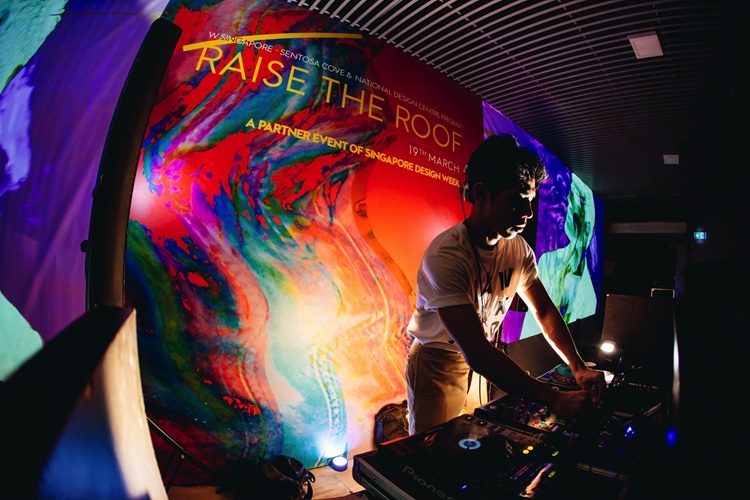 3
Raise the Roof II
In collaboration with the National Design Centre, W Singapore brings the renowned Woobar into the city at Raise the Roof II. Here, W Singapore merges music and design with a lineup of the hottest local DJ acts. This may or may not be just an excuse to party amidst Singapore Design Week.
When: 10 March 2017, 9pm – 1am
Where: Rooftop, National Design Centre
Admission: Free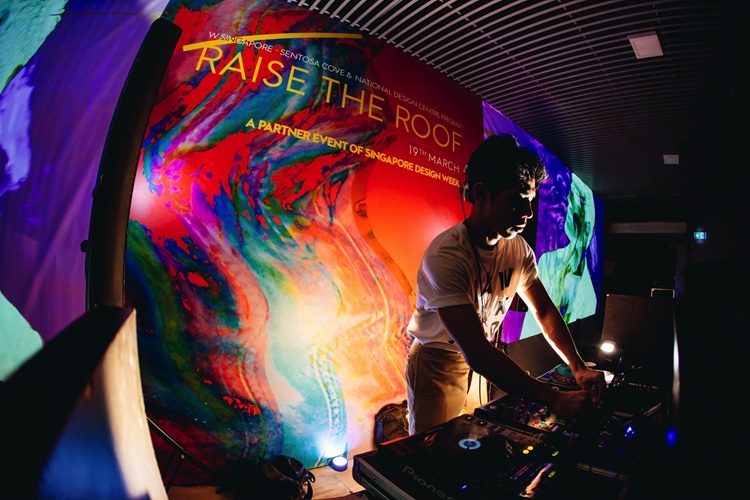 4
Design Trails: Design Day Out in the City
Design Trails is back for its fourth instalment this year, bringing participants up close and personal with the creative community through intimate talks, interactive demos and behind-the-scenes showcases. This year's theme, "Design Day Out", will allow participants to uncover how design can reimagine possibilities, create opportunities to connect, and inspire people in the way we live, work and play in our city.
The trail starts at the National Design Centre and continues to innovative offices such as Collision 8, a co-working space at North Bridge Road, and the Airbnb office in Tanjong Pagar.
When: 11 & 12 March 2017, 11am – 6pm (Buses run at approximately 30-min intervals)
Where: National Design Centre & Various Locations
Admission: Free with registration
5
Clay Journeys
Clay Journeys is a sculptural installation by Atelier Vierkant, which will be unveiled at COMO Dempsey as a beautiful display of handmade ceramic shapes. Visitors will be taken down a path of oversized terracotta pebbles from the brand's KH series, where the striking black and grey clays have coloured top surfaces. The stones will then guide them to the main entrance of Candlenut Restaurant and The Dempsey Cookhouse and Bar.
When: 10 & 11 March 2017, 10am – 10pm
Where: Blk 17, 18 Dempsey Road
Admission: Free
6
Design, Make and Craft Fair
Produced by Supermama and Clara Yee, the Design, Make & Craft fair features 40 creative talents – and aims to give everyone an opportunity to learn the basics of the creative making process.
You also get to meet and view the works of independent designers, makers and craftsmen from Singapore and the Asia-Pacific.
When: 4 & 5 March 2017, 11am – 9pm
Where: National Library Building
Admission: Free