Co-operative initiatives are all the rage this year. Think co-working spaces and co-sharing schemes, involving a group of people coming together to exchange ideas or share resources. In an increasingly digitalised world where people seem increasingly distant, a desire for a sense of community has made such initiatives a success.
Now, co-living spaces are set to make this a 24/7 project. Much like hostels, but classier, it involves strangers living in the same premises and sharing the same facilities while still enjoying a modicum of privacy in their bedrooms. Everything is taken care of — from weekly housekeeping to stocking of basic necessities — so all residents have to do is relax and hang out.
In Singapore, where land space is scarce and properties expensive, renting apartments have become a thing of luxury. Co-living spaces have become offer a more affordable and convenient solution to these issues. Whether it is for a long-term stay or just a short staycation away, these co-living spaces have made staying at home a real treat.
85 Soho
85 Soho has several properties scattered around the country ranging from student hostels and serviced apartments. At its only co-living property located at Boon Lay, residents have a choice of single rooms, twin suites or a 'queen suite' for couples. Apartments are simply furnished but are all strapped with ensuite bathrooms, workstations and beds. Residents will also get access to a massive social kitchen, a well-equipped gym and a spacious reading/lounge area. The community team here occasionally organises activities for the whole community, such as yoga lessons and wine appreciation classes.
85soho.com
Commontown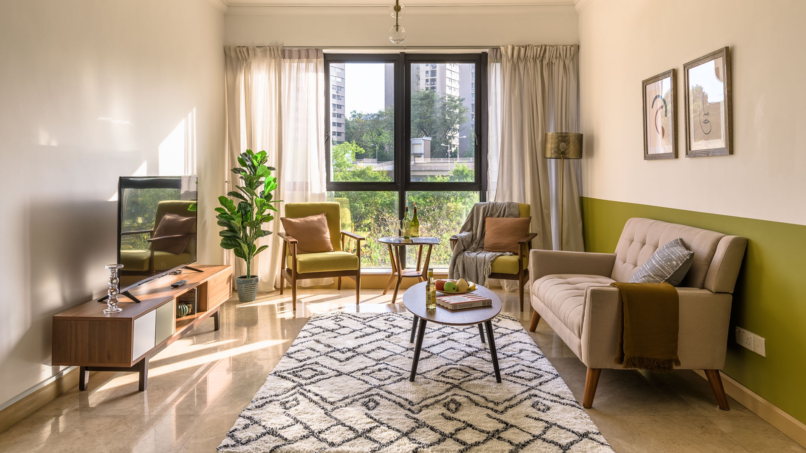 Hailing from South Korea, Commontown has already established itself in Singapore with 10 different locations just on the outskirts of the CBD. Instead of owning an entire building, Commontown takes over shophouses or condominium flats and rents out individual rooms — tastefully designed to reflect the locale. But the idea of a community still remains. Interested parties must sign memberships, as opposed to paying rent, to stay at these properties. Memberships come along with weekly cleaning services, 24 hours maintenance and basic amenities.
Commontown.sg
Login Apartment
Targeted at expats, Login homes can be found at heritage neighbourhoods or in town. Apartments and rooms see just minimalist designs, allowing residents to design and decorate their own spaces according to their fancy. Community managers are key to pulling Login residents together for regular gatherings over brunches, dinners or barbeques. Accommodation is available for both singles and couples.
loginapartment.com
Hmlet
As opposed to just having apartments in condominiums and shophouses, local startup Hmlet also has entire blocks under its portfolio. To create a sense of community, Hmlet has also acquired several floors in condominiums for its members. Depending on the property, rooms may have en-suite bathrooms, lounge areas and attached kitchenettes. Its latest property, Hmlet Cantonment, boasts a yoga studio and a pool as well.
hmlet.com
lyf by Ascott
This co-living space by hotelier Ascott is housed right above the new Funan Mall, designed with the millennial generation in mind. Stretched across nine stories, lyf offers a variation of rooms such as the 'One of a Kind' bedroom and the 'All-Together' duplex with six bedrooms and private kitchen space. There's plenty of opportunities to get to know fellow neighbours: over at the massive kitchen space, the co-working area or the laundry spot too. Best of all, residents can deal with all their shopping needs around Funan too.
lyfbyascott.com