Wallpaper is having a renaissance.
What was once considered gaudy and kitsch has now been drastically transformed with updated designs and loads of exciting possibilities. Designers these days are turning to wallpapers for those who love maximalist prints, and are using them to jazz up even the most minimalist of homes.
Wallpaper seems to conjure up images of bright colours and an abundance of print. However, it can also offer texture and dimension to the room with details such as embossed material, so that even with the most neutral of colours, your room can still stand out.
These are not just for decoration too: When applied correctly and professionally, wallpapers are much more durable compared to paint. To get you started on your journey, we've put together a guide on where to include wallpaper in your home, the different types you can find, and where to source them from.
Unique ways to include wallpaper in your home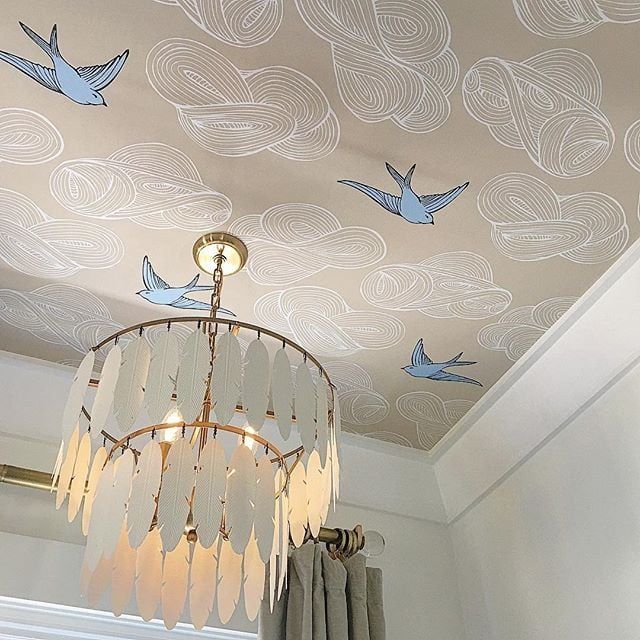 Ceilings
Ceilings are one of the most overlooked areas of the home when it comes to decoration. Yet, a beautifully decorated ceiling can create a mesmerising interior impact, especially in walled rooms. This way, you can keep your walls clean and minimalistic, while still making a bold statement with your ceiling. With the right colours and design, they can make a small room look a lot larger as well.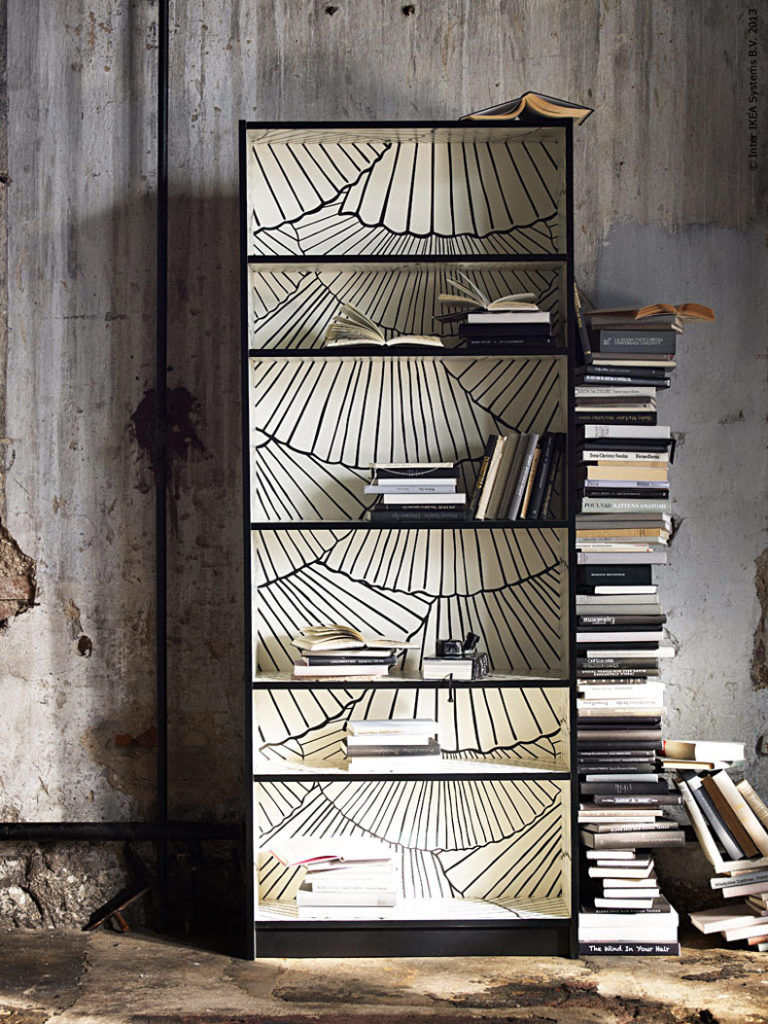 Bookshelves
For those looking to dip their toes into wallpaper without fully committing, bookshelves are a great way to begin. By adding wallpaper into the backs of the shelving, it creates a unique backdrop for your books to get you inspired all the time.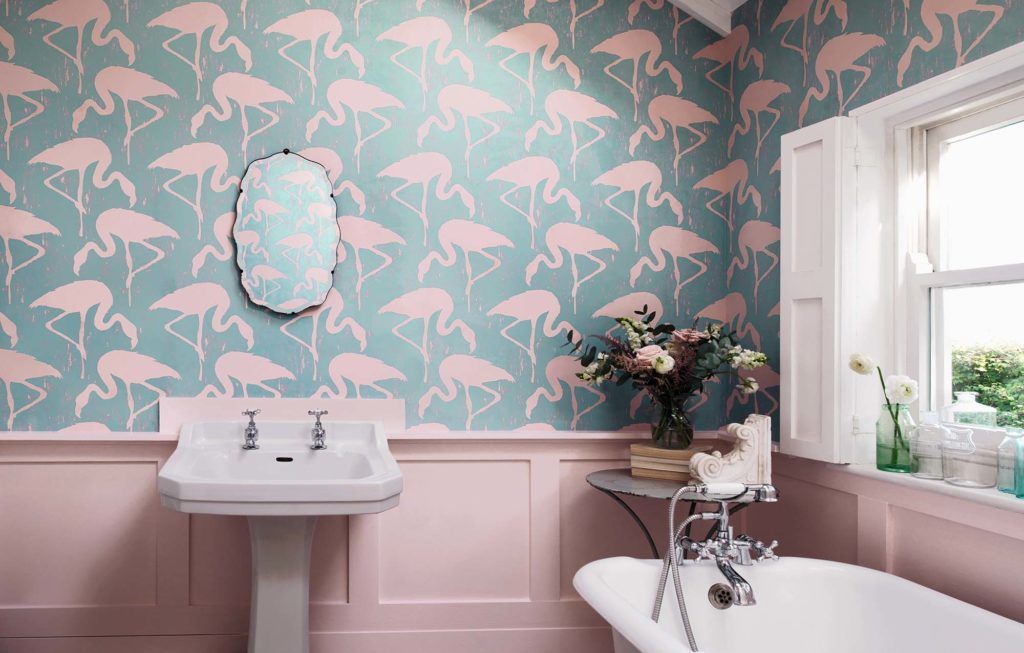 Only use half of the walls
Covering half your walls with wallpaper can seem a little out there, but those who love French designs with architectural moulding will find it easy to spruce up their space in this way. Cover either the bottom or top half with wallpaper, and cover the rest of the wall in paint. Many choose to cover the top half with wallpaper, as bringing visual attention to an elevated level makes the room seem a lot larger than it actually is.
Types of wallpaper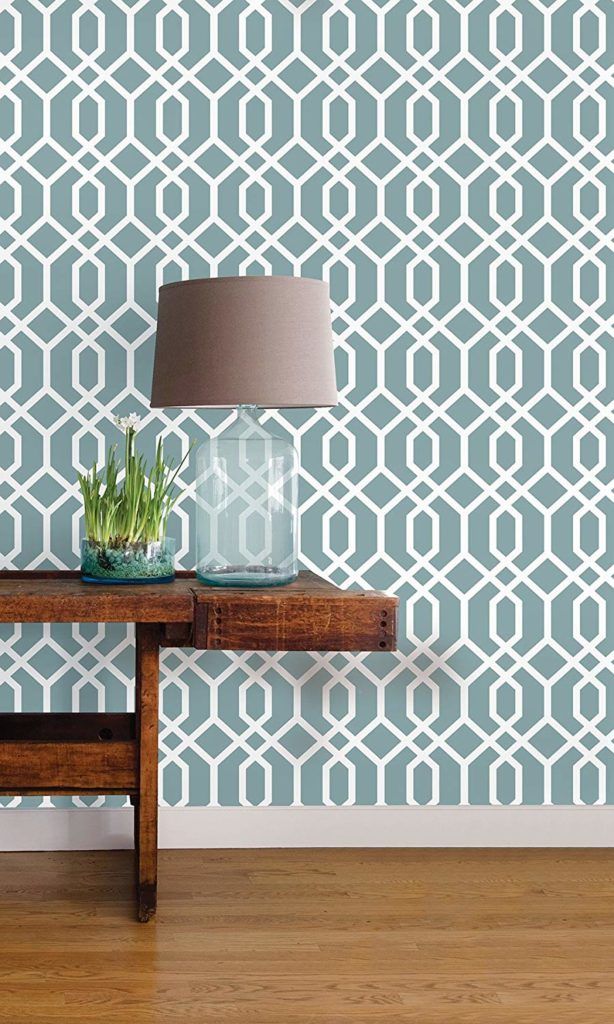 Solid vinyl
Solid vinyl wallpaper has a vinyl film laminated to the front and a paper backing, making it extremely durable and easy to clean. It can be used in most areas of the home since it is stain- and grease-resistant, but most tend to use them in living rooms and bedrooms. It is thicker than vinyl-coated wallpaper, which makes it good for areas with higher human traffic.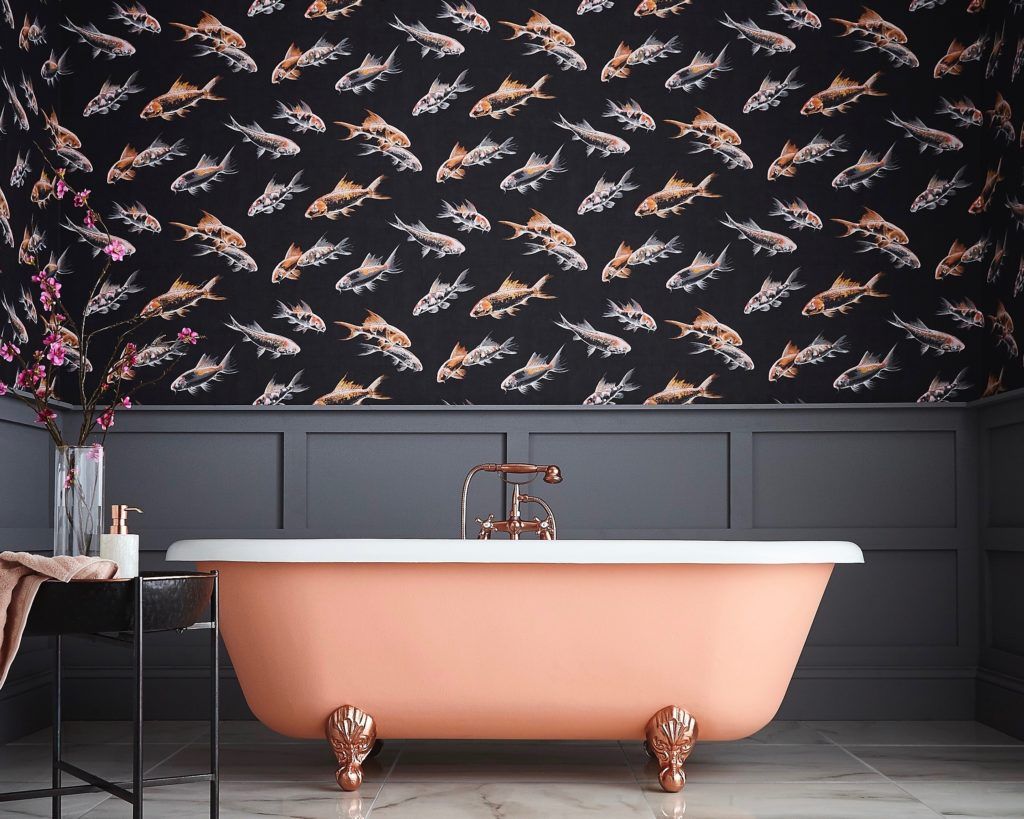 Vinyl-coated
Vinyl-coated wallpaper, on the other hand, is wallpaper with a fabric substrate that is coated with liquid vinyl. The designs and decorations are then printed on the coating. This type of wallpaper is considered to more breathable than solid vinyl wallpaper, making it less likely to gather mould in moisture-laden areas. Most homeowners tend to select vinyl-coated wallpaper in bathrooms or kitchens.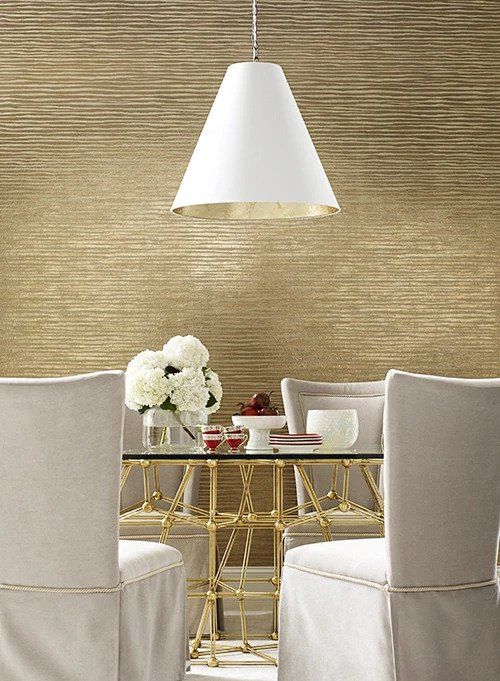 Naturally textured
If you're looking to cover smaller areas, naturally textured wallpapers can be a great choice. They are typically made from natural and synthetic fibres, which add warmth to the room. However, most practical homeowners shy away from this type since they can be easily damaged by steam and moisture. To incorporate this type of wallpaper in your home, use them in the backs of your bookshelves.
Where to source for wallpaper in Singapore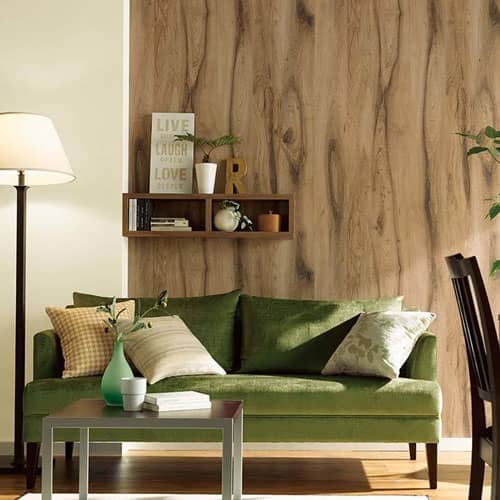 Craft Axis
With over 10 years of service in the industry, Craft Axis is a trusted company that houses wallpapers from Korea, Japan, Europe and the United States in a wide range of styles. If you're looking to customise your own pictures or designs as wallpaper, Craft Axis provides this service as well.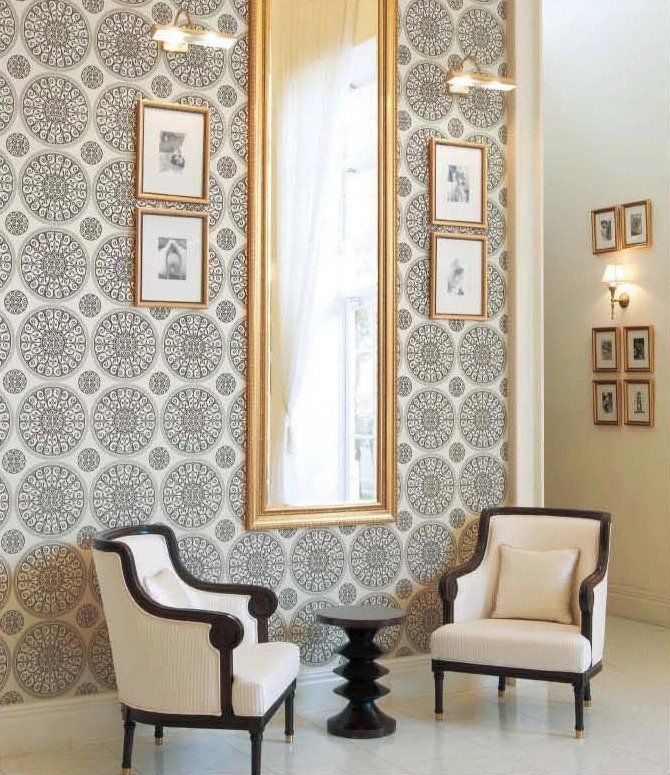 The Wall Story
The Wall Story is an international wallpaper specialist in Singapore housing a selection of over 10 thousand beautiful, elegant designs from all around the world. These include minimalist, textured wallpapers for neutral coloured homes to bold designs for the adventurous homeowner. Those interested can visit their website here, or visit their shop at Link@Amk.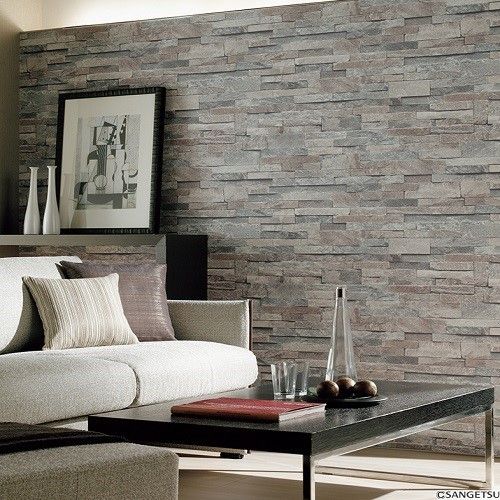 Soft Home
Those looking for simpler designs should check out Soft Home. They specialise in quality wallpapers from Japan, mainly in embossed designs that are great for the natural, textured looks in minimalist homes. Here, find offerings from Sangetsu, LilyColor and SinCol, some of the most sought-after brands in Japan.