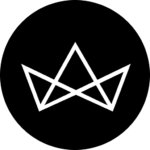 This week's best stories: Chanel accessories, breakfast at Firebake, and the Yogyakarta Marriott
This is the season for blockbusters and movies, and we couldn't be happier. It started off with Lara Croft: Tomb Raider starring Alicia Vikander that premiered the beginning of March. This week, it's Pacific Rim: Uprising with more giant monsters fighting giant robots. Next week, the film adaptation of Ready Player One, courtesy of the legendary director Steven Spielberg, hits the big screen. For action film buffs, it's as though Christmas came in March.
Perhaps it's the post-Oscars fever that encourages all the releases to be around the same period. That way, moviegoers will never be bored. Coming up soon in April, we're getting the biggest instalment of the Marvel Universe's flagship, Avengers: Infinity War. Meanwhile, Star Wars fans will love May for the release of Han Solo's solo film (pun intended). All those films are guaranteed fodder for your weekends or a movie date with your partner.
But if you don't want to subject yourself to sitting in a dark room with strangers for two hours, why not spend your weekend reading some of our best stories of this week instead? Keep scrolling for more.
Food
Breakfast or brunch, whatever you want to call it, Firebake is the place to be for your mornings. Our tip is to head there around 9am, right when the cheesymite and morning buns are just about to pop out of the oven.
Fashion
Check out these nautical-themed accessories from the Chanel Métiers d'Art 2018 collection that will drop in stores this May.
Travel
Indonesian holidays are more than just Bali, Bintan, and Batam. We recently checked out the newly-opened Yogyakarta Marriott Hotel. Read all about our stay here.
Culture
If you prefer the smaller screen and are a fan of Mad Men, you'd be happy to note that you can own one of the hit TV show's set pieces at an upcoming auction.
#lifestyleasiasg's Instagram of the Week 
Follow us @LifestyleAsiaSG on Facebook, Instagram and Twitter for a live feed on the most happening restaurant openings, fashion previews, and cocktail parties in Singapore.
(Featured photo courtesy of Benoit Peverelli/Chanel)