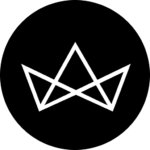 The Cheat Sheet: Cheryl Koh of Les Amis, LFW designers, and the hottest travel destinations this year
We're really looking forward to this weekend, because there's just so much to do. There's the Singapore Biennale, which closes on 26 February, and the Singapore Cult and Underground Film Festival 2017 — which showcases a promising lineup of cult movies the likes of Coffy (1973) and Prison of Fire (1987). The latter event launches today.
For music buffs, rock legends Guns N' Roses are in town, and will perform their first-ever Singapore concert tomorrow night. The show is held at Changi Exhibition Centre, and we're expecting its setlist to include iconic tunes such as November Rain and Sweet Child O' Mine.
If you'd much rather stay indoors this weekend and relax over a good read, The Cheat Sheet has got you covered. Check out our guide to emerging travel destinations, our feature story on Negronis, and the latest Pass the Salt interview with pastry chef Cheryl Koh.
Eat
From France to Hong Kong and Italy, Les Amis pastry chef Cheryl Koh's culinary journey has taken her around the world. She tells us about her cooking adventures, and why she adores making desserts.
Drink
We chat with three bartenders from Tippling Club, Studio 1939 and boCHINche to find out more about what constitutes a good Negroni, and how to best savour it.
Style
Shrimps, Roskanda and Temperly London — these fashion brands aren't household names yet, but they sure made an impression at the recent London Fashion Week. We can't wait to see what they do next.
Travel
If you're seeking a destination other than the usual tourist hotspots of Bali, Hong Kong and the US, try these 5 up-and-coming locales instead.
#lifestyleasiasg's Instagram of the Week
The range-topping Lamborghini V12 Aventador gets upgraded with a new, more powerful S model for 2017.
Follow us @LifestyleAsiaSg on Facebook, Instagram and Twitter for a live feed on the most happening food openings, fashion previews, cocktail parties and celeb sightings in Singapore.
(Main photo credit: Dunedin NZ/ James Lewis Photography; Featured photo credit: Royal Caribbean)