Horseback riding has always been regarded as a sport reserved for elites and the wealthy. Add to that the intimidation of hopping on board an animal you hardly know, and it's easy to see why the equestrian sport has always been a niche one. 
Yet things are changing in Singapore. Now more affordable and accessible, horseback riding has been growing in interest amongst the general public as a hobby worth pursuing, and not just an activity you get to indulge in at a children's fair.
Horseback riding goes beyond getting from point A to B without falling off; it's an all-rounded sport that effectively trains one's balance, coordination, and reflexes. A rapport also has to be established with the animal, which has been proven to boost confidence and serotonin levels in the long run. 
Now all that's left to do is to saddle up. Here are some of the best stables in Singapore to do so.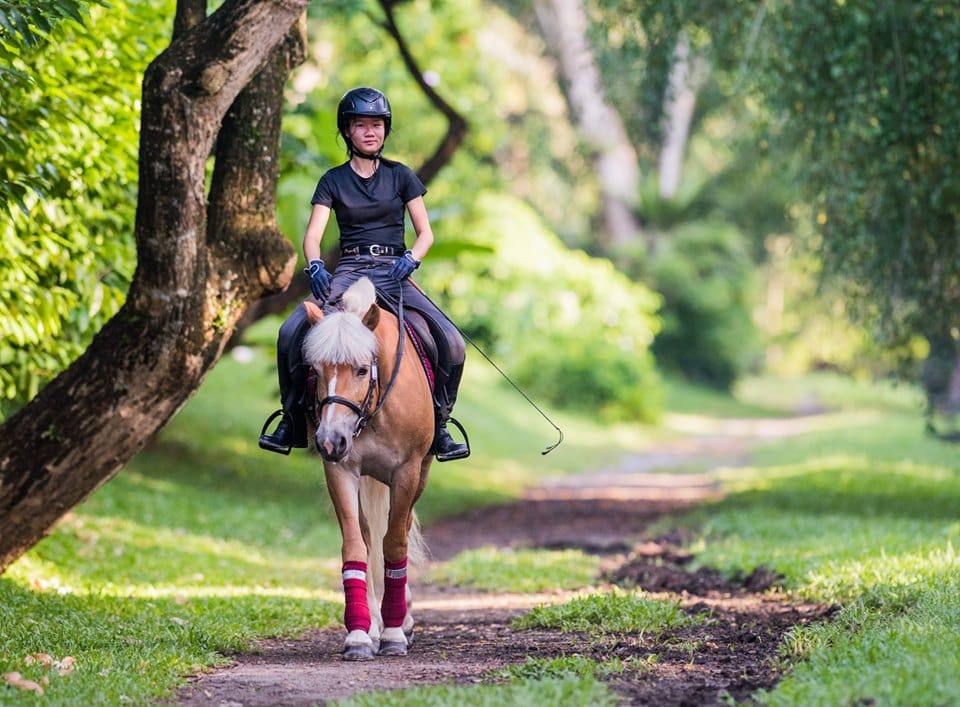 Located in Thomson, the National Equestrian Centre is a public facility that doubles as the training grounds for the local national team, who often drop by to prepare for international competitions. The well-equipped establishment also plays host as competition facility for equestrian events in Singapore.
Riding packages of eight lessons for both the young and old are available here, with prices that range from S$640 for Singaporeans to S$800 for PRs and foreigners.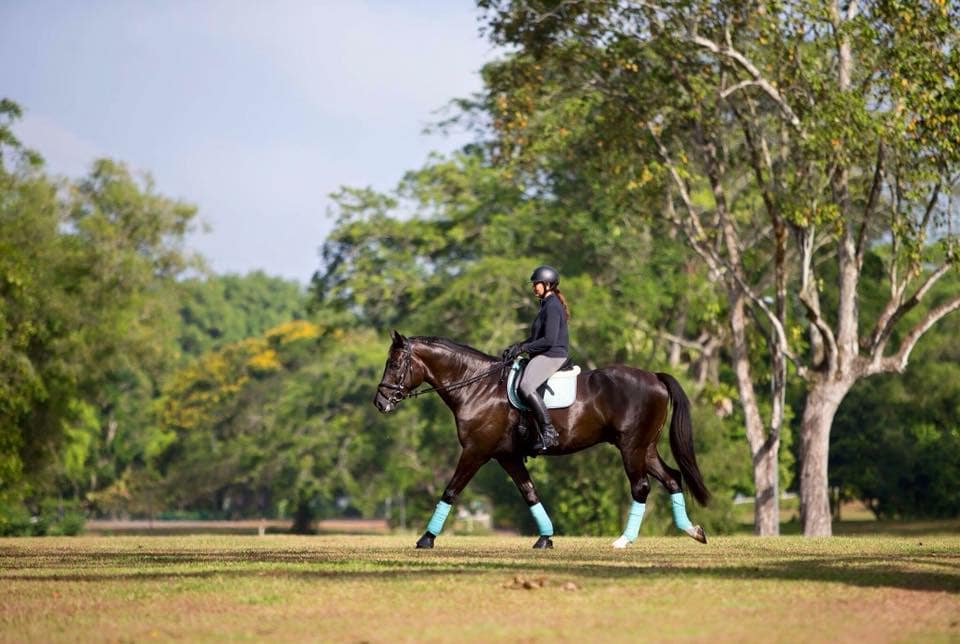 With a stable of over 40 well-trained horses and ponies, the Bukit Timah Saddle Club is one of the nation's best for learning how to ride professionally. The club sees one of the richest equestrian histories in Singapore, having opened its doors in 1951 when the Singapore Turf Club still had its race track nearby. Now, the sprawling 10-hectare premises is home to plenty of green pastures and sand arenas for lessons. 
While horse-riding activities are open to the public, there's also the option of joining as a member, with lifetime options that start from S$6,000.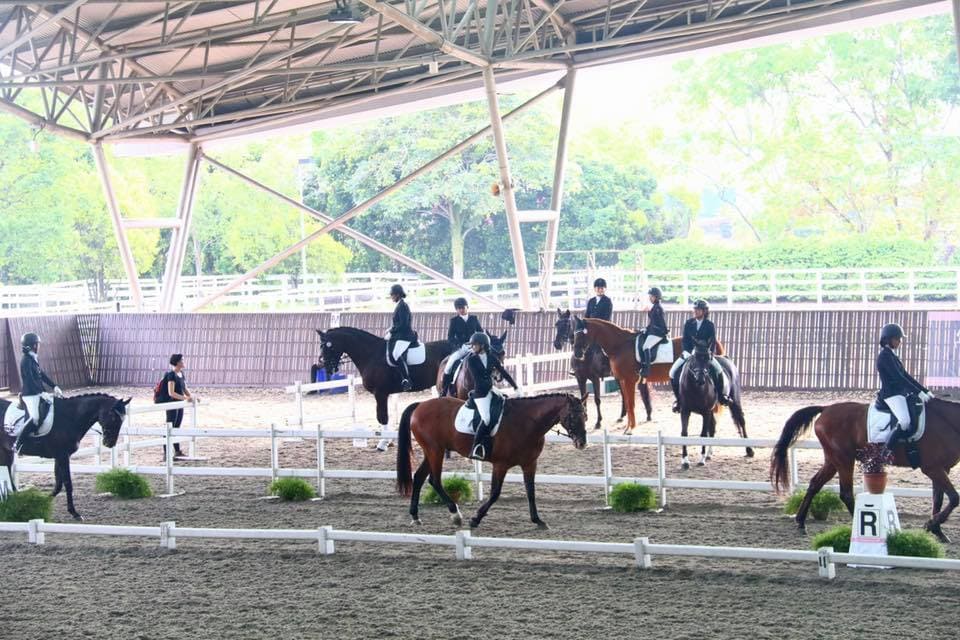 Opened in 2009 under the Singapore Turf Club, the eponymous riding centre also aims to introduce to sport to public at affordable prices. More than 40 horses fill the stables here, with four experienced riding instructors to give lessons daily. There aren't any membership fees here either, and it's the only riding centre which has an in-house equine facility. 
One of the earliest facilities here to offer non-membership based classes is Gallop Stable. The popular name first opened at Pasir Ris Park in 2003, but has since expanded to Horsecity, Punggol and across the border at Johor Bahru. 
Its goal here is to provide a riding avenue for the public sans extravagant royal costs and monthly fees. The horses are all of pedigree, most of which were ex-racehorses who now enjoy a second lease of life as training partners. Hour-long trail rides along the Fairways Green Track or Sang Rings are priced at an affordable S$85 a session.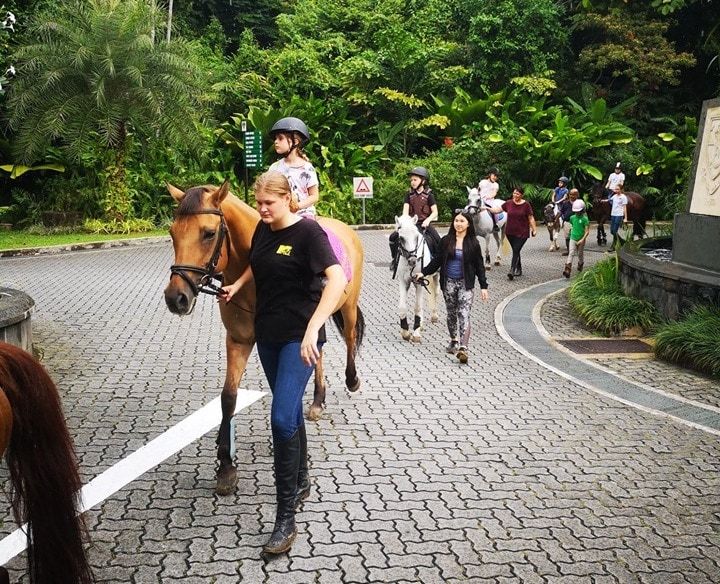 With a history that dates back to 1886, the Singapore Polo Club has bragging rights as one of the oldest sporting and social clubs here. The club now sees an impressive collection of 220 horses and ponies in its 270 stables, and classes are taught by six riding coaches. 
A three-month long membership for riding lessons are available at S$200 a month for the public, but continuing this passion here would require buying a full membership. If branching out to the royal sport of polo is your thing, there are three polo coaches here that too.