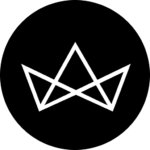 The Cheat Sheet: Los Angeles dining, Chanel's latest collab, and how to work out like a VS Angel
Making headlines all over the world this week was the news of Prince Harry and actress Meghan Markle's upcoming marriage in May 2018. The couple made this official on Monday through a statement issued by Clarence House, and debuted Markle's stunning engagement ring — a yellow gold band mounted with a large cushion-cut Botswana diamond flanked by two smaller sparklers, the latter of which were both obtained from the late Princess Diana's jewellery collection. We can't wait to see Markle's wedding dress on her big day.
Another buzz-generating reveal was the premiere of the first trailer for the much-awaited Avengers: Infinity War, which will be released on 4 May 2018. Clearly, next spring looks to be a particularly exciting season.
While we all wistfully dream of having our own Cinderella-esque happy ending, scroll through this edition of The Cheat Sheet for a round-up of some of this week's best stories.
Eat
Los Angeles has always had a star-studded rep, thanks to its being the home of Hollywood and many of the entertainment industry's elite. But the City of Angels is also a vibrant dining destination with a plethora of excellent eateries. Here's a guide to its must-try dining spots.
Drink
If you missed out on last weekend's Whisky Live, or simply want to revisit some of its highlights, check out our photo gallery here.
Style
Talk about an unlikely union. Chanel, Adidas and Pharrell have joined forces on a new Hu NMD sneaker. Priced at S$54,000, the trainers are sold exclusively at Colette Paris.
Wellness
Feeling inspired to hit the gym after seeing the Victoria's Secret Angels' super sculpted physiques on the Shanghai runway? Here are 6 tried-and-tested ways to train like an Angel.
#lifestyleasiasg's Instagram of the Week
Inspired by the earthy colours of Naples, Chanel's latest colour palette of vibrant yellows and Robin egg blue will leave you mesmerised.
Follow us @LifestyleAsiaSG on Facebook, Instagram and Twitter for a live feed on the most happening restaurant openings, fashion previews, cocktail parties and celeb sightings in Singapore.