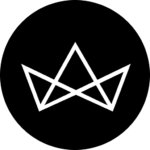 The Cheat Sheet: New restaurants, Orchard Road's best bars, and Indonesia's lesser-known islands
Fashion and beauty junkies had much to look forward to this week, with the launch of the Vans x Karl Lagerfeld capsule collection yesterday, and this morning's release of Rihanna's Fenty Beauty makeup line. The former drew snaking lines at the Vans store at Ion Orchard, and we heard that several designs sold out very quickly. RiRi's beauty drop at Sephora (also in the same mall) attracted an equally impressive crowd, as many of her fans started queuing up as early as 10:50pm last night, eagerly hoping to snap up as many of the items as possible.
We can understand the hype for both, though — the Vans x Karl Lagerfeld collaboration is a pretty unexpected one, considering how vastly different the brand and designer's styles are. As for the Fenty collection, it generated lots of buzz even before its official launch because of its extensive range: For a start, it has 40 different foundation shades, hence catering to a diversity of skin tones.
With the weekend upon us, we suggest checking out the two above-mentioned collections, and getting your hands on some of their pieces. We've also got a few other ideas lined up in this week's The Cheat Sheet, such as stopping by some of Singapore's newest restaurants (one spot worth visiting is Butcher Boy, which we recently reviewed here), going for drinks at Orchard Road, and travelling to some of Indonesia's lesser-known islands.
Eat
Round off your week with a decadent feast at these 10 newly opened restaurants in Singapore, which serve a smorgasbord of cuisines spanning Mexican, Spanish and Japanese.
Drink
After a tiring afternoon of shopping, unwind over a drink (or several) at these best bars located around Orchard Road. From whiskies to martinis and bespoke cocktails, there's bound to be something to quench your thirst.
Style
From Juicy Couture velvet tracksuits to chainmail dresses and cargo pants, the noughties were dominated by some of the strangest fashion trends. And it seems they're making a comeback this 2017, with the likes of Vetements rolling out its renditions of those infamous tracksuits, and 'It' girls Bella Hadid and Kendall Jenner stepping out in ensembles reminiscent of Paris Hilton's get-ups in the 2000s.
Travel
As much as we all love Bali for its vibrant nightlife and beautiful beaches, the island is also densely populated with tourists — making it less than ideal for a relaxing getaway. So we've put together a guide to 5 alternative Indonesian islands to visit, which are equally scenic but not as crowded.
#lifestyleasiasg's Instagram of the Week
Sawasdee Ka, we've checked into the M Suite at the Bangkok Marriott Marquis Queen's Park, which blends Marriott Hotels' signature style with Thai influences in the heart of Bangkok. We're here for a very exciting event that we can't wait to tell you about! Stay tuned to find out more.
Follow us @LifestyleAsiaSg on Facebook, Instagram and Twitter for a live feed on the most happening restaurant openings, fashion previews, cocktail parties and celeb sightings in Singapore.