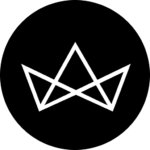 This week's best stories: Hedi Slimane, Hyatt Regency hotels, World Cup stars' private jets and more
This week, the 2018 FIFA World Cup has been full of life as it finally reached the much-anticipated quarter-finals. Round 16 of the global sporting affair saw nail-biting (and sometimes, heartbreaking) games that sent major teams like Argentina, Japan and Spain home. We don't know which country is going to bring the cup back, but we've got bets that this World Cup is going to be one to remember.
In other news, read on for the best stories of the week from Lifestyle Asia Singapore.
Dining
Seven new restaurants, such as Justin Quek's Chinoiserie and vegetarian Ganglamedo, have just opened in the city, and these are so worth bringing your wallets and empty stomachs to this July.
Style
Earlier this year, French fashion designer Hedi Slimane was named as successor to the creative throne at Céline. In honour of his recent birthday, read all about the 50-year-old's career in fashion here.
Travel
The Hyatt Regency announced that three new hotels will open by end of 2018 in Bali, Okinawa, and Bangkok.
Motors
With the World Cup coming to its anticipated quarter-finals, we look through some of the world's football stars and their extravagant private jets.
#lifestyleasiasg's Instagram of the Week
Follow us @LifestyleAsiaSG on Facebook, Instagram and Twitter for a live feed on the most happening restaurant openings, fashion previews, and cocktail parties in Singapore.