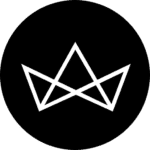 This week's best stories: Instagram fashion memes, our Kimme review, and rainforest destinations
Come this time next week, Singaporeans will be busy with Valentine's Day, Chinese New Year, or both. It's rare that these two yearly affairs coincide with each other in close proximity, but such is life. In case you missed all the stories that are essentially your only guide you need for Valentine's Day, here are the things you can do, restaurants you can dine at, and regional countries to celebrate love in (if you're a jet-setting romantic).
After V-Day comes the most anticipated (or dreaded) event in the lunar calendar – Chinese New Year. Red packets will be given out, oranges will be exchanged, and goodies will be devoured. But before all that can commence, the tradition of having a reunion dinner is a must. Greetings will be shouted to the heavens as the yu sheng is being tossed into the air. Remember, the higher you go, the more prosperous your 2018 will be. And on the first day of the festivities, you can glam up with some of these sophisticated and tasteful jewellery pieces that you can also wear after your visitations.
Of course, not everyone celebrates the two occasions we've mentioned above. If you're not a fan of all that, here are our best stories from this week that you might have missed.
Food
Earlier this month, we visited chef Sun Kim's (of the one-Michelin-starred restaurant Meta) newest establishment, Kimme. It is a Modern Asian bistro helmed by Louis Han, and despite its more casual vibe, the cuisine served up more than holds its own.
Fashion
Diet Prada isn't the only fashion critic calling out copycats on Instagram. Check out these other meme makers on the social media platform that will have you scrolling for more.
Travel
Apart from polar expeditions and wildlife safaris, why not book a ticket to one of the most idyllic rainforest destinations? Just remember to bring some insect repellent and our favourite Mopiko to soothe those bites.
Living
If you want your home to look minimalistic, but not to the extent your friends are going to think you're a hobo, try this trend: Monochromatic bathrooms. It's a chic way to add some character to your living space. Don't forget to get a mirror for that picture-perfect selfie.
#lifestyleasiasg's Instagram of the Week
Fancy yourself a Hainanese chicken rice cocktail? Head down to @amrith_bsh, where you can sample this savory drink, made with sesame-washed rye and all the fixings you'd find in Singapore's favourite dish, served with a side of homemade steamed chicken. If this doesn't pique your curiosity, Amrith also spins Katong laksa, ice kachang and more local classics into boozy beverages.
Follow us @LifestyleAsiaSG on Facebook, Instagram and Twitter for a live feed on the most happening restaurant openings, fashion previews, cocktail parties and celeb sightings in Singapore.