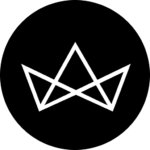 This week's best stories: Luxury riads, fashion restaurants, and the best Korean skincare brands
Just like that, the first month of 2018 has come and gone. Yet January didn't leave without its marks on us. We had some of the most erratic weather patterns that included strong winds, spotty rain, flash floods, and hail to cap off the first 31 days. There was also a super blue blood moon (the combination of a blue moon, super moon, and total eclipse) which you might have seen on Instagram feeds of almost everyone who was awake at that time.
But as your lifestyle insiders, we know that February promises to be a lot more exciting. Two yearly affairs (or traditions for some), Valentine's Day and Chinese New Year, are back to back on the calendar. Perhaps the influx of red packets will help plug the hole in the wallets of those celebrating V-Day. Keep an eye out on our pages for the only guide you'd need to conquer these two occasions.
Without further ado, here are the best stories for the week. Keep scrolling for more.
Food
What do you get when you combine haute couture and the culinary prowess of chefs? Haute cuisine, that's what. Here are 10 must-visit fashion restaurants to dine at around the world if you are a lover of the two most important F's in our life: Fashion and food.
Beauty
The Korean skincare industry is one of the most saturated, and that might make things daunting for anyone who wants to improve their complexion. We rounded up the 8 best skincare brands from the land of all things K so you don't need to.
Travel
If all you want on your travels is to lounge in a luxurious courtyard with ample amounts of sunlight, then a riad in Marrakesh, Morocco would be the perfect fit for you.
Motors
The wickedly stylish 2018 Lexus LS500 hit our roads yesterday here in Singapore with a grand launch at the Singapore Wine Vault. Read all about the new contender on the streets here.
#lifestyleasiasg's Instagram of the Week
The power couple that shut down the Grammys: Music royalty Queen Bey and Jay-Z. Both stuck to a noir all-black code, hitting the red carpet in two epic looks.
Follow us @LifestyleAsiaSG on Facebook, Instagram and Twitter for a live feed on the most happening restaurant openings, fashion previews, cocktail parties and celeb sightings in Singapore.
(Hero and featured images: Amanjena)