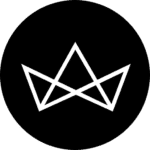 This week's best stories: Singapore Design Week, Louis Vuitton's Archlight, and an upgraded Airbnb
If you thought the first two months of 2018 were eventful, March is here to ramp things up. To kick things off, the annual Singapore Design Week is back for its fifth edition, running from 5 March to 18 March. It isn't technically a week but we're not complaining. And in case you were wondering which exhibits you should be checking out, click here for our guide to Singapore Design Week 2018.
Elsewhere, film buffs will be congregating at the National Gallery Singapore for the Japanese Film Festival that commences today. Sixteen Japanese films like Yaguchi Shinobu's Survival Family and Nakano Ryota's Her Love Boils Bathwater will be played on the big screen till 18 March.
For the barflies, there's going to be a one-night-only popup at 28 Hong Kong Street on 5 March, courtesy of London hotspot Sexy Fish. The cocktail menu for the night has been 10 months in the making, and it is as sustainable as it comes. Your standard citrus and herbs have been replaced with homemade tinctures and distillates. These switch-ups make for a more flavourful drink while maintaining the same luxurious sips (or gulps, if you must).
That is all just the tip of the iceberg for what March has to offer. Keep scrolling to check out our best stories for this week.
Food
Europe's cultural capital, San Sebastián, is more than just a city in Spain with stunning beaches, celebrations of art, and vibrant fiestas. It is renowned for its molecular Basque cuisine and boasts more Michelin stars per square metre than Paris. Here are our recommendations on where to dine in the city.
Fashion
The sneakers of Spring/Summer 2018 belong to Louis Vuitton and the Archlight. The chunky and dirty "dad shoes" came to the inspiration of Nicolas Ghesquière when he was visiting New York's Metropolitan Museum of Art.
Travel
You won't be associating Airbnb with couch-surfing dwellers anymore with the launch of Airbnb Plus and Beyond by Airbnb. The former offers a selection of "high-quality, well-equipped homes with hosts known for great reviews and attention to detail," while the latter will feature exotic luxury homes and a more holistic experience for vacationers.
Motors
A hundred and ten years after Rolls-Royce first put the Silver Ghost on the streets, the British marque will be releasing a special make of what was once known as the "best car in the world", at least according to Autocar. Check out some of the upgrades Rolls-Royce has made for this collectable edition that might just be yours to own.
#lifestyleasiasg's Instagram of the Week
It's off with your head at @gucci's FW18 show.
Follow us @LifestyleAsiaSG on Facebook, Instagram and Twitter for a live feed on the most happening restaurant openings, fashion previews, and cocktail parties in Singapore.