There comes a point in time in your life where you only head out for a drink on Friday and Saturday nights.
Any other evening besides those days are reserved for a well-rested mind, gearing up for work the next day. In that case, the endless bar options around the city are pretty much futile — you're too tired to go out anyway.
The solution? Build your own home bar that rivals the best cocktail bar in town, set with drinks catered to your own tastes and preferences. A well-stocked home bar guarantees the perfect nightcap after an exhausting day, all in the comfort of your own couch or bed, and also a really useful way to entertain guests when they come over.
However, building your own home bar is so much more than just setting up your spirits in one corner. Apart from your personal collection of alcohol and classy crystal glassware, you will have to take note of some other key ingredients that will ensure you can put together the perfect old fashioned without a problem.
Here, we've put together six steps you will need to take note of before building your own alcoholic haven.
Consider how you will be using your space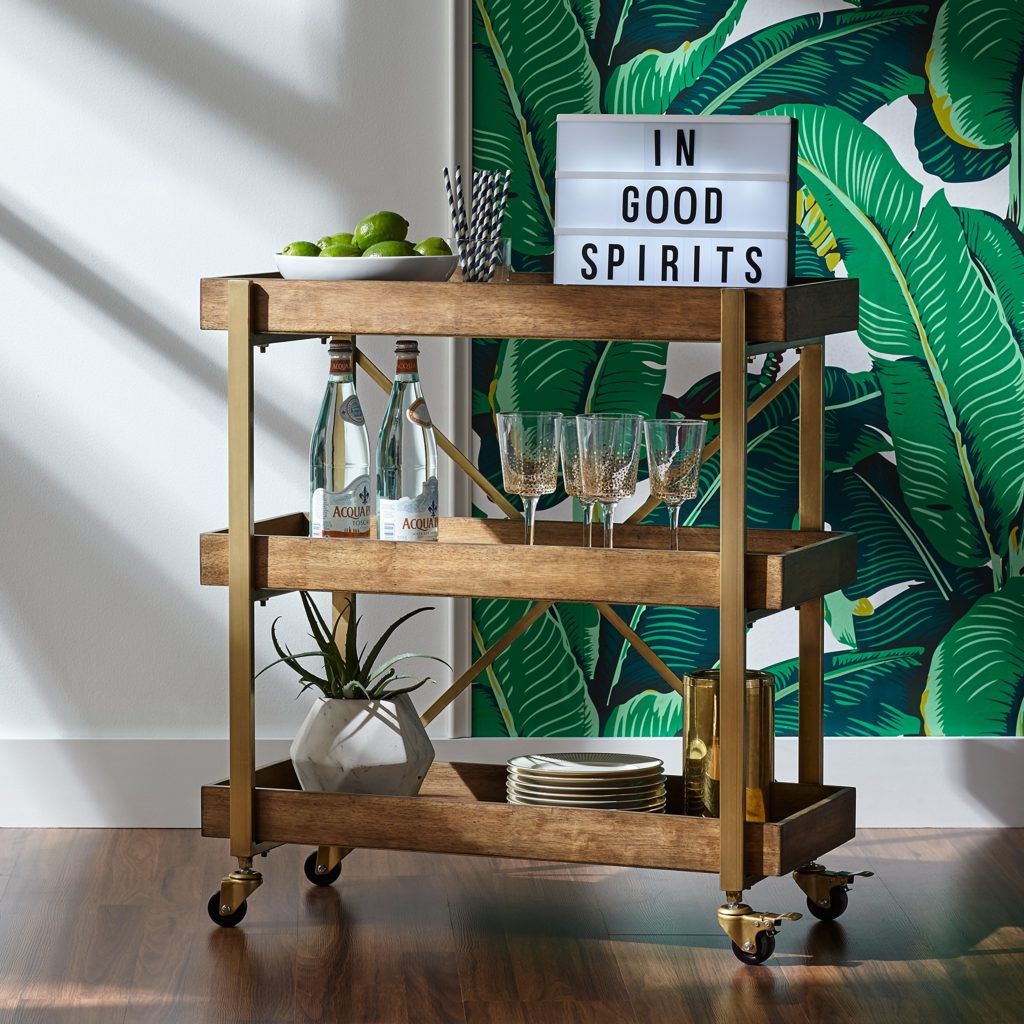 The use of a home bar differs for many. For some, hosting friends and family is a common affair, but others, its for enjoying spirits on your own. In general, there are three common types of home bars to consider: the built-in home bar with an actual bar space, a movable cart or just a simple tray. Those who frequently have guests around can consider a built-in home bar. Bar carts, on the other hand, are great as it doesn't designate an area where you can hang out, and don't take up a huge area in your home. If you don't have the luxury of space, a simple tray on the counter-top would work just fine.
Think about the spirits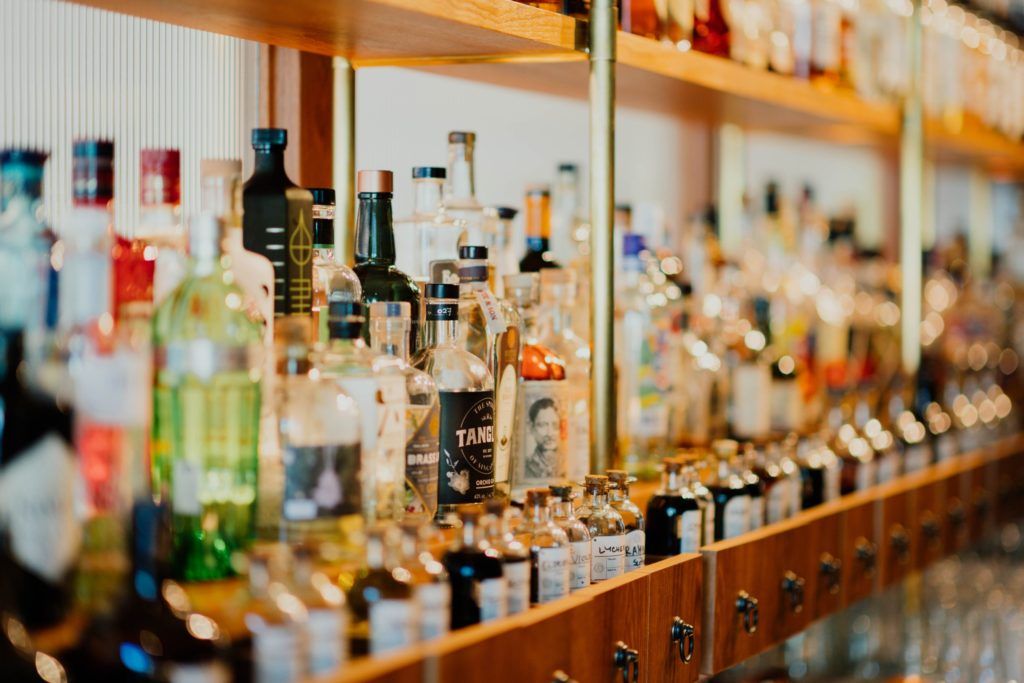 As the most frequent visitor of your home bar, gather the spirits that you usually consume. Rather than impressing guests with fancy drinks, in-depth knowledge and enthusiasm on spirits you really love will leave a far greater impression on visitors than a bottle you hardly know anything about.
That being said, branching out on your spirit knowledge may not be a bad thing if you're getting bored with your collection. We recommend some interesting ones like sochu and baijiu.
Select your favourite mixers
Get mixers for cocktails you enjoy and know how to make well. There's no point in getting tonic water if you're not a fan of gin and tonic, or that one specific pineapple syrup from an interesting recipe you saw on the internet. If you're not a fan of cocktails in general, you might not even need any mixers at all.
When buying your mixers, remember that you don't have to be stocked up all the time. Unless you're throwing a party at least twice a week, there's no need to have a gallon of tonic water and two dozen limes on hand all the time.
Grab a couple of accessories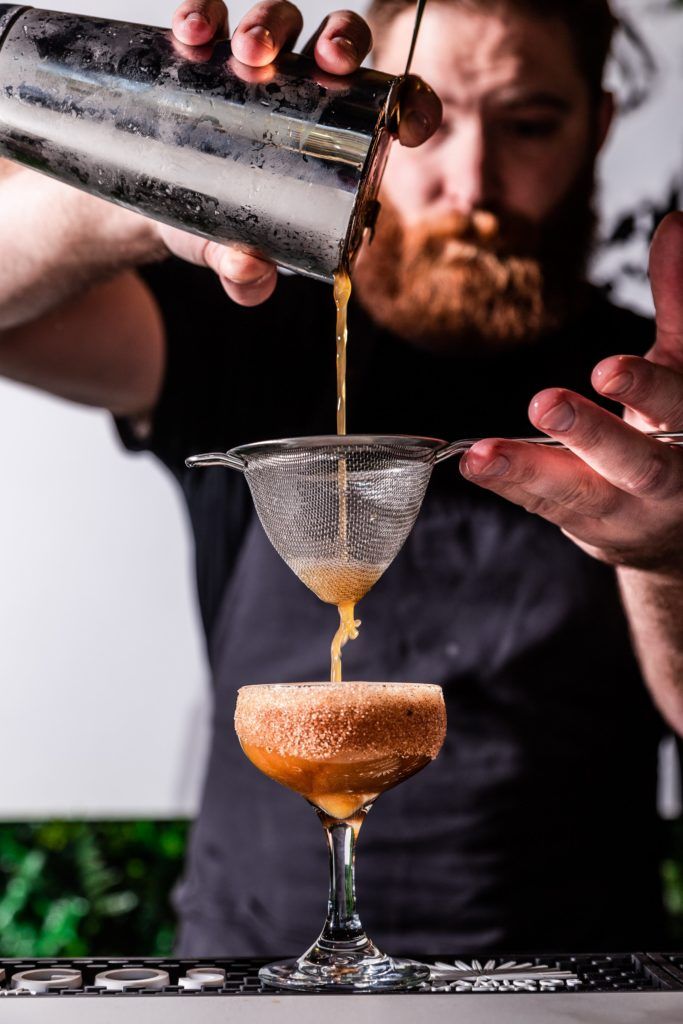 What kind of accessories you get really depend on the level of cocktail mastery you're at. For beginners, a muddler, a shaker and a jiggler would do just fine to create a wide range of cocktails. Those who are a little more advanced, or are looking to expand their menu can include other accessories like spring strainers that will help incorporate your egg whites for your next Negroni Flip.
You can typically grab your accessories in bundles, which is a great starting point for many homeowners. Once you've gotten the hang of creating cocktails at home, you can always swap out the individual accessories for more advanced or higher-end ones. You can find these bar accessories at retail stores such as Crate and Barrel.
Think about your glassware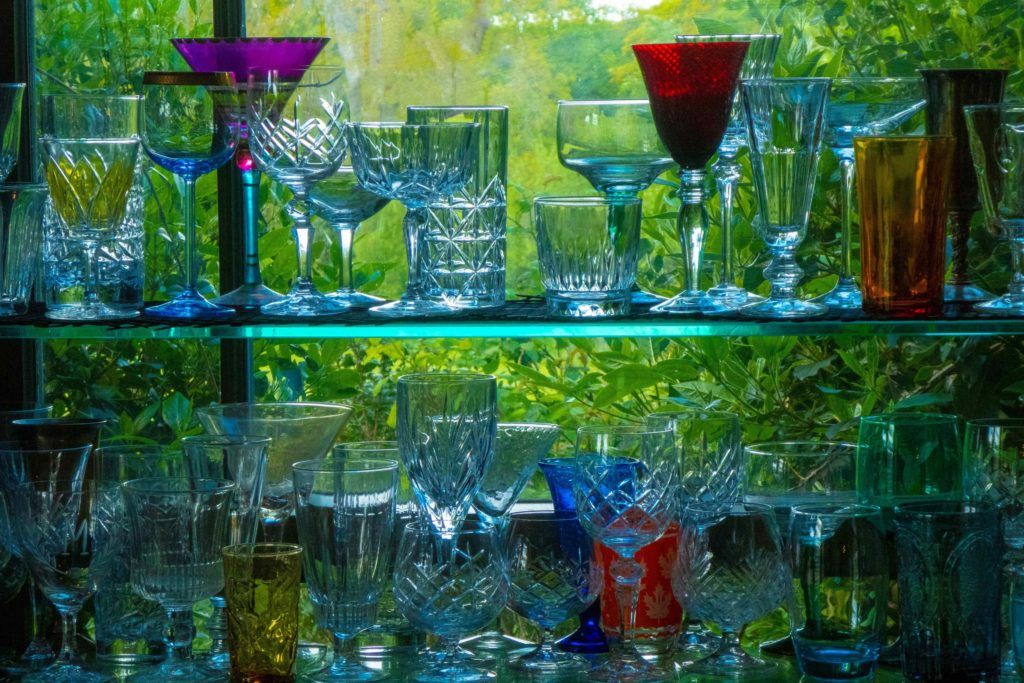 There are so many different types of glasses to choose from, and it can be a little overwhelming at times. From shot glasses to whiskey glasses, martini glasses and margarita glasses, the list is endless. Safe choices include the highball glass, for highballs and mojitos, the rock glass for whiskeys and the classic old-fashioned, as well as a couple shot glasses. If you're looking for fancier offerings to impress your guests, crystal glasses from Baccarat are a great option.
It's all about your ice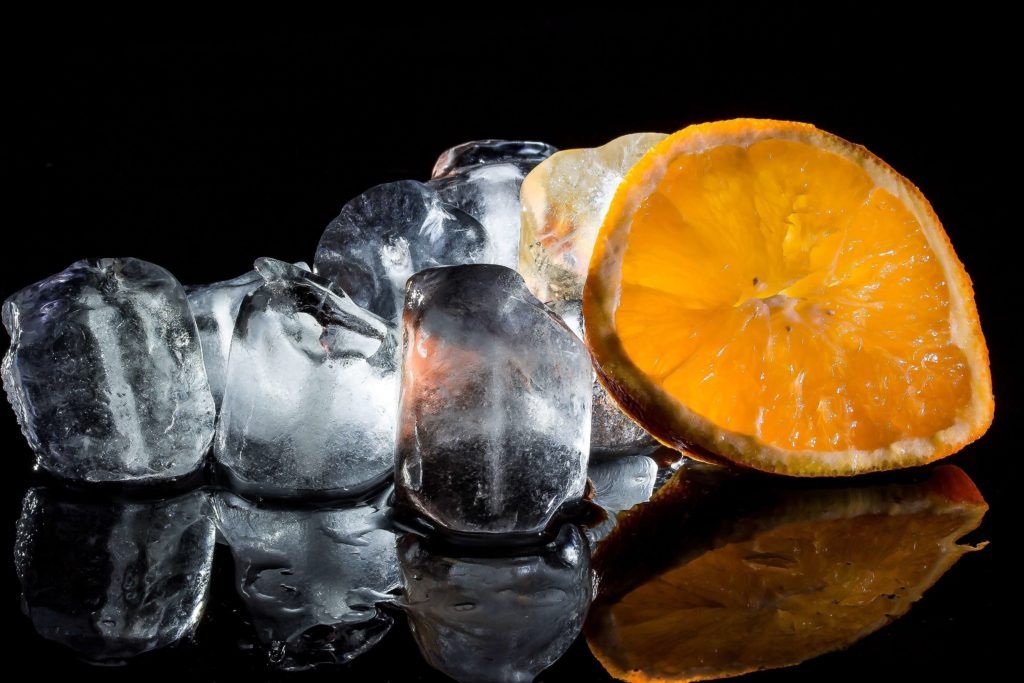 Every home bar owner needs to recognise the importance of ice. Imagine running out of ice at a party, and then scrambling to the store to pick up a bag, or worse, filling ice cube trays only to have them ready after a couple of hours when everyone has left. For anyone starting out with their home bar, giant ice cubes are pretty versatile: pop them in any cocktail or smash them up into smaller pieces if you need it.
If you're a whiskey connoisseur, you may want to consider the use of whiskey rocks to chill your drink. Odourless and tasteless, these rocks chill your drink without diluting it over time.