A lemon meringue tart is a classic that few can resist.
It's sour from the lemon cream, sweet from the meringue and the tart base provides just enough crunch and savouriness to give roundness in texture and flavour. But Malo le Cras, the award-winning head pastry chef from Château Saint-Martin & Spa in Vence, France elevates his with an additional element: an almond cream.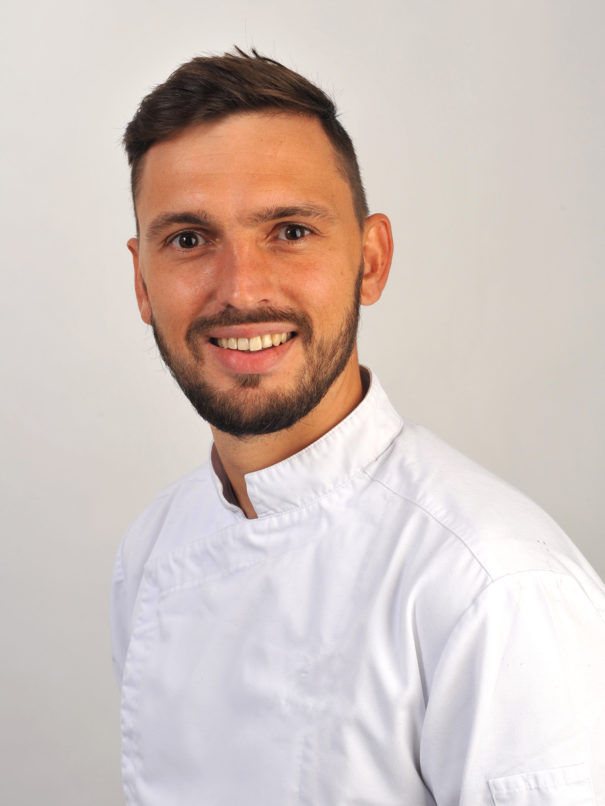 This takes your basic lemon tart from home fare to restaurant quality — and the best part is that it's not even difficult. To truly polish your creation though, consider serving in individual tart cases and instead of spooning on the meringue, and use a piping bag to get the clean straight lines you see in the image above. Finish it off by torching the meringue lightly.
If your kitchen doesn't have any of these equipment, fret not as we've provided alternative recommendations below. Recipe for lemon meringue tart
Makes six tarts each measuring 8cm in diameter.
Sweet pastry
500g strong white flour
185g icing sugar
60g ground almonds
2g salt
1 vanilla pod
300g butter
113g egg
Cream together the butter, icing sugar, ground almonds, salt and vanilla. Once the mixture is nice and smooth, gradually stir in the eggs, followed by the flour, taking care not to over mix. Roll out to a thickness of 1.5 mm ready to line the tart cases.
Almond cream
250g butter
250g sugar
250g ground almonds
250g egg
50g flour
1 vanilla pod
Cream together the butter, sugar, vanilla and ground almonds. Add the eggs one by one, followed by the flour.
Lemon cream
100g lime juice
100g lemon juice
125g sugar
150g butter
1g gelatin
200ml egg
Beat all the ingredients together until pale and fluffy then cook over a bain marie or a gently heat until the mixture begins to simmer. Add the softened gelatin. Next, add the butter at 40°C and mix well.
Italian Meringue
100g egg whites
200g sugar
50g water
1 lime, zest only
Make a sugar syrup and heat to 121°C. When the syrup is boiling, whisk up the egg whites. Continue whisking at a slow speed whilst gradually pouring the sugar syrup onto the egg whites. Add the lime zest and continue whisking at moderate speed until the mixture has cooled.
Assembly
Line the tart cases with the pastry and bake for 10 minutes at 165°C. Using a piping bag, fill each tart case to one third full with almond cream and return to the oven for a further 8 minutes. Once cool, fill the tarts with the lemon cream and top with the Italian meringue. Garnish with a sprinkling of dried marigold petals.
Jump To / Table of Contents