It's finally time where we can start picturing what the light at the end of the tunnel looks like.
As May inches towards completion, we collectively get closer to the day everyone has circled frantically on their calendars — 1 June 2020, when the Circuit Breaker ends (well, it's projected to anyway).
Though we are all trying to remain optimistic that Singapore can find its footing again after going into quasi-lockdown for two months, the fact that the pandemic still has its grip knuckle-deep on the globe and the economy has many wondering how exactly life will resume after this new normal.
The Singapore government has begun to slowly loosen Circuit Breaker measures, with the first wave occurring on 12 May 2020, where certain businesses that were previously shuttered due to the extension are now allowed to resume operation. Adding to the fray are lengthy new regulations put in place for businesses looking to resume office-based operations come June.
We must stress that when the Circuit Breaker lifts, life will not go back to how it was pre-COVID-19, and we doubt it will any time soon. Testimonies from countries who have alleviated lockdowns across the globe have seen surges in cases as hordes flock to public areas, spelling the inevitability of a second COVID-19 wave of to hit in the near future.
Experts corroborate this — researchers in Harvard believe that social distancing will be a norm until 2022, potentially, as so much remains unknown about the virus and its cure.
However, with our city set on grinding its gears to move forward safely, here are some things we know can be expected for when the Circuit Breaker gradually eases come 1 June.
What kind of businesses will re-open?
According to the Gov.sg website, businesses such as schools, pet stores, confectionery and dessert stores, as well as retail laundry services will be reopening from 12 May onwards, though safety measures must be put in place for both customers and employees.
In short, yes McDonalds is re-opening. No, bubble tea and drink stores will have to remain closed until further notice. Dining-in is still not allowed across the board, however, so takeaway and delivery options will have to suffice.
Come 19 May, schools will also reopen for small group consultations and lessons, with priority being allocated to graduating students.
Not every workplace will and should re-open
What about the rest of us in the workforce, you say? Well, the government advises that not all businesses should resume office operations if they can avoid it. More essential businesses and industries, however, will be given the green light to reopen slowly.
Telecommunication and remote work should continue if your job does not require you to work in an office, while meetings, training sessions and the like must continue to be done digitally. Yes, we'll see more of Zoom for days to come.
If your workplace is reopening, then the list of rules in place to ensure safe opening are immense. These include:
Working in shifts and staggering break times
No group meals or interactions during break times
Using SafeEntry to enter and leave the workplace. All employees are also required to download and use the TraceTogether application.
Social distancing to be effected in workstations as well as with interactions from visitors or delivery persons
Personnel to wear a mask at all times in the office
The temperature must be taken twice daily for all employees
Hand sanitizer to be available at high-touch areas
High levels of hygiene and cleanliness to be set in place in accordance with the SG Clean checklists provided by the National Environmental Agency — this includes regular cleaning of pantries, lifts, and other common spaces.
Will we be able to dine out, go to bars, entertainment venues, gyms and such again?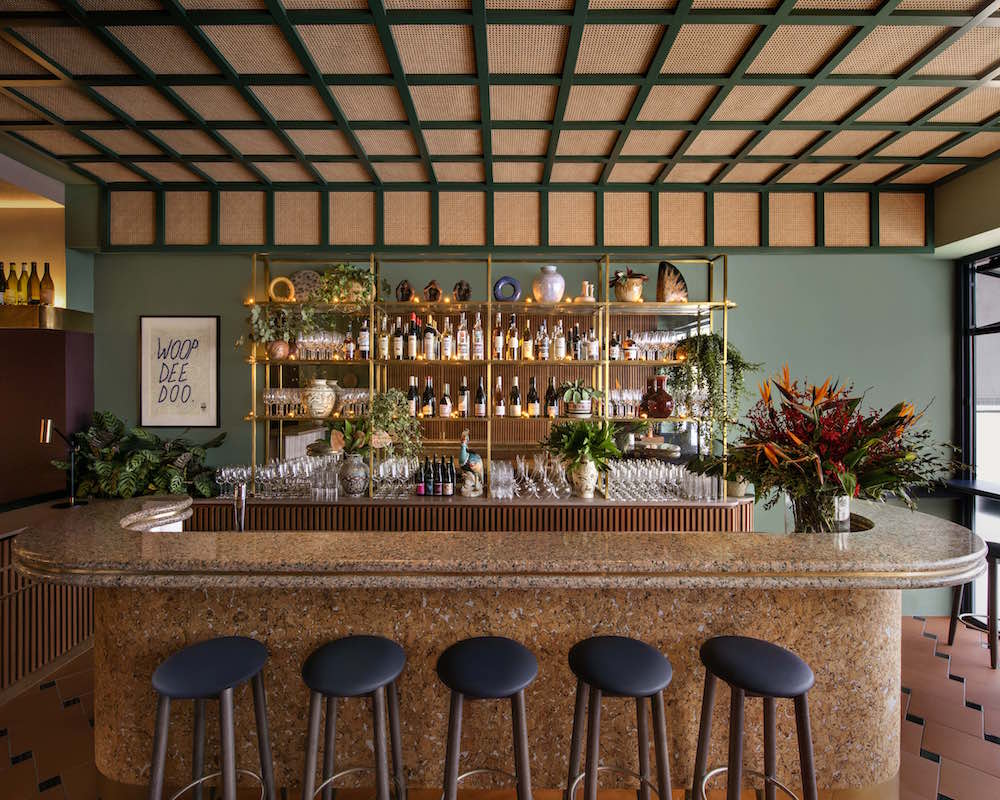 This is unclear as of yet, though other countries that have re-opened lifestyle venues to the public have done so with social distancing measures in place, and with reduced capacity.
Hong Kong, for example, has just reopened its bars, gyms and cinemas, though with a minimised occupancy and social distancing still set in place throughout these venues. South Korea has similarly done so, though cases have started crawling upwards after the reopening — though not as dramatically as before.
We await the news as to whether Singapore might follow the model of these countries come June.
How about the migrant worker population?
The million-dollar question remains: how will Singapore cope with the vast amount of COVID-19 cases that are still a pressing problem amongst the migrant worker community?
It is very clear that the Singaporean system's neglect of the conditions migrant workers live and work in have led to the blight occurring right now. As the government rushes to play catch-up to contain the spread, confirmed infections still remain in the range of six to eight hundred a day, a mountain compared to the low-two digit numbers of community cases.
The high amount of cases is occurring due to the increase in testing across migrant worker communities in order to effectively treat those in need. Even after the Circuit Breaker, daily movements in and out of the dormitories will potentially be minimised. Milder cases have also been housed separately, alongside older workers to further curb the spread and prevent more infections.
What is certain is that the country can no longer turn a blind eye to the ill-treatment of this vital community after this harrowing stretch is over.