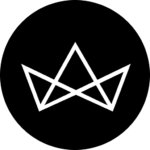 This journalist decoded every political party's manifesto for the GE2020 so you don't have to
The Singapore General Elections 2020 is one-of-a-kind.
Set in the eye of a pandemic, the electorate's access to information from local political parties has grown more remote. The ban on rallies and limitations imposed on other campaigning efforts for public safety means that parties have been driven to spread awareness digitally, via social and traditional media.
In an age where the latter is crawling to extinction, social media is king when it comes to political intel, and it is in the best interest of every party to invest their efforts in said channels. This is especially true when it comes to parties spelling out exactly what they stand for.
Party manifestos are typically shared over television and radio, as well as on their individual websites. Because not every party has the time nor resources to spend millions appealing to voters or film arresting videos urging us to make our vote count, it is up to the civic duty of quality journalists like Kirsten Han to carry their voices across.
Han is a familiar voice for local socio-political issues. Her multiple awards testify to her advocacy for issues like the death penalty, gender, economic inequality, and for the Singapore General Elections 2020, she lends that weight to a true social good: reading every single political party manifesto and breaking down its key points so you don't have to.

Published on her political education platform We, The Citizens, Han's comprehensive spreadsheet digests every manifesto into bite-sized points. She has also gone the mile to classify these points according to how they address pertinent social issues, from pandemic recovery to gender to education. She also pens her takeaways after examining every manifesto in the article. You can access the spreadsheet here, and her article here.
For more issue-specific scorecards of political parties and their stands, we also recommend LGBTQIA+ advocacy group Sayoni's document reviewing how politicians fare in terms of solidarity here, and Heckin' Unicorn's reading of how every party manifesto benefits or discriminates against our queer citizens here. Also, Greenwatch take on every party's stance against climate change here.
Read up on the road to Polling Day, folks.
Hero and featured credit: Chuttersnap/Unsplash