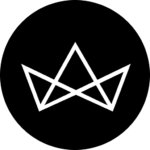 Q&A: Ludovic Tendron on his upcoming book, luxury, hospitality, and how to experience Champagne
To be able to have the world's top 10 champagne houses in a room together halfway across the globe is a tough feat. As natural rivals, their gathering at Singapour Fête le Champagne is a triumph of organisation by Ludovic Tendron and his team. The houses do not simply show up for the gala dinner, but each arrives with its brand ambassadors and prestige cuvées, all prepared with a Dionysian zeal to celebrate champagne together during the night to come.
Tendron is the chairman of Vitisasia, a wine and gastronomy service provider in Asia. Inspired by the Paris Fête le Champagne, and guided by his love for fine wines and gastronomy, Tendron successfully created a Singapore counterpart in 2012 and has run the sold-out gala dinner since.
The amount of detailed planning Tendron puts into Singapore Fête le Champagne places the man in the same league as a master director. Every facet of the event is engineered to ensure the patrons are satisfied beyond belief — the way the menu is paired with fine wines and champagnes is carefully scrutinised, along with the music that plays and the elegant decorations that frame the space, right down to the seating chart, as Tendron believes there is nothing worse than a lack of stimulating conversation at dinner.
"We're generous with the alcohol, so people usually leave the place very happy," jokes Tendron.
While working on Vitisasia and Singapour Fête le Champagne takes up a significant part of Tendron's time, the entrepreneur has numerous other ventures, all within the luxury and hospitality network.
After 14 years as a lawyer with the AccorHotels Group, Tendron broke out to establish Ludovic.com as well, a company that focuses on strategic partnerships and business developments, especially in the hotels and luxury resorts sector. One recent project was Bawah, a micro-archipelago with an eco-luxury resort that Tendron helped develop.
The tireless multi-hyphenate will also soon be a published author, as his book on human psychology and emotions within the context of negotiations is currently being edited, and will be released at the end of 2018.
Being a connoisseur of fine food and wines, however, remains at the heart of his passions: "I am a gastronomy and wine lover. I love cooking, sharing wine with people, and telling good stories."
We recently spoke to Tendron about his upcoming book and his other ventures that involve luxury and hospitality. Tendron's intimate connection to the world of fine wines and its producers also makes him an appropriate source for where to go and what to see in the Champagne region, as he shares some of his favourite places in Champagne to visit with us below.
A significant part of your work involves integrating sustainability into luxury and hospitality. How do you do that?
I do that in a few ways, but I try to keep things consistent across all my projects.
The dinners I arrange are patronised by luxury brands such as IWC and Ferrari, and through these dinners, I offer them a brand experience. I try to help these brands develop partnerships on other levels, so that they establish synergies, and are able to share and promote their core values with one another
I also develop hotels. When I was working on Bawah, I met an adventurer, Grant 'Axe' Rawlinson, who was planning to row across the roughest sea in the world — the Tasman Sea. I helped him develop his cause for his expedition and grounded that cause in sustainability in the preservation of oceans.
Then I took Axe's mission to a number of international luxury brands involved in the conservation of oceans and convinced them to sponsor his expeditions. This is another way I connect the dots between the different aspects of what I do, and how I leverage on my network.
Why did you decide to write a book?
I am a lawyer by background, and have much experience with negotiations. When I left my previous job, I thought I had to capitalise on my foundation and negotiation skills, so I wanted to become a consultant. But a lot of people have similar backgrounds, and I had to be different.
I went to a Tony Robbins seminar, and during the talk, he said something that really resonated with me. He said that you can't keep doing the same thing and expect different results. You have to come into the market by adding value. You can't come in offering the same things with other people and expect it to work. That's when I got the idea of writing a book.
It took me two years to write the book, and it was a fantastic journey for me. The idea behind it is to set myself apart from others. Not everyone can write a book.
What is this book about?
The book is about how the brain and emotions work in the context of negotiations.
You can't write a book about negotiations that has already been written, and there are many such books out there. Most of these tactical books are a bag of tricks, and my book takes it a level up.
I'm trying to give people the master key that can open all the doors regarding negotiations, and my book is about a lot of topics that aren't normally covered, like sharing food as a diplomatic tool and such things. Is it better to negotiate over lunch or dinner? Can negotiation involve alcohol? These are some topics I try to cover.
Now, on to the Champagne region. What are three things a first-time visitor to Champagne needs to see?
They must visit a champagne cellar or house. Some of these cellars and houses — like Pol Roger, Bollinger and Krug — only prefer to welcome professional visitors, but there are many others that take appointments for tours, like Billecart-Salmon, Selosse and Jacquesson. I would also recommend Ruinart and Pommery, these are probably the most spectacular in Reims; and Deutz and Bollinger in Aÿ.
First-time visitors must also go to Reims Cathedral, which has amazing Gothic architecture. It also has historic value, having famously hosted the coronation of Charles VII in 1429, where Joan of Arc was by his side. The Benedictine St-Rémi Basilica is another famous abbey with breathtaking design. Both the churches are UNESCO World Heritage sites as well.
As someone very ingrained in the hospitality and hotels business, where would you recommend someone to stay?
What are some of your favourite restaurants there?
Les Crayères is just a few minutes away from some of the top champagne houses and has an excellent restaurant, as well as a brasserie. Naturally, it has a great selection of champagne.
L'Assiette Champenoise also has a three Michelin-starred restaurant with the same name as the hotel. The restaurant itself has a contemporary interior with an ultra-modern kitchen, run by Arnaud Lallement. He is one of the best French chefs at the moment. His specialities include the spiny lobster and Bresse pigeon with radish.
Le Boulingrin is a traditional brasserie in the centre of Reims. It was founded in 1925 and still stands today, offering traditional French cuisine amidst a fin de siècle (end of the 19th century) decor.
Do you have a recommended route for someone to take around the region?
I would suggest they start from Reims, then drive to Verzy, where there are beautiful vineyards, such as Crayeres and Côtes aux Lièvres.
Then, move on to Aÿ, the most famous champagne-producing region. There's a fantastic panoramic view to be seen at sunrise, and they also should visit Villa Bissinger, home to the Internation Institute for the Wines of Champagne.
Go to Épernay after that. This is the capital of Champagne, known famously as the warehouse of the region with its renowned clay cellars. Some of the most celebrated champagne houses are also there, like Moët & Chandon and Dom Pérignon, for example.
Finally, I would suggest a quick visit to Hautvillers, where Dom Pérignon lived. Some of the streets have provocative names like Lamp Bottom Road and such.