Scientists usually clap and shout when they discover something colourful that can actually be eaten or applied. Things like the red dragonfruit and purple sweet potato usually get more love than their more boring counterparts because the compounds that give them the vibrant colours are also more beneficial for the human body.
So when they discovered the blue tansy, we can only imagine the amount of high-fiving in the lab. Unlike purple sweet potatos, however, this might take a bit of getting used to, because thanks to its chamazulene content, the oil is in a rather unnatural shade of blue — one that's hardly found in nature. Extracted from its namesake flower — which is poisonous when ingested — blue tansy has a host of properties that make it one of the most sought-after ingredients for products.
It's little wonder that several small-batch skincare manufacturers have started incorporating it into their beauty products. May Lindstrom, founder of her eponymous Los Angeles-based line centred her face balm, The Blue Cocoon, around the flower. In Seattle, Herbivore Botanicals' Julia Wills and Alex Kummerow created the Lapis face oil, a balancing, anti-inflammatory and hydrating product for sensitive skin. Then there's Sunday Riley with its Luna Sleeping Night Oil, a potent but soothing elixir of botanicals and retinol for smaller pores and plumper skin.
Being a genetic cousin of the chamomile flower means that blue tansies naturally share a few of its calming qualities, together with a host of other notable anti-bacterial and anti-inflammatory benefits. Here, we bring you four benefits of the new wonder ingredient, and why you should start incorporating it into your life now.
1
Anti-inflammatory
Because it is highly anti-inflammatory, blue tansy products are great for skin, hair, joints and muscles. The deterioration of which you'll have to face after the age of 30. Blue tansy contains a retinoid, a type of vitamin A that speeds up cell turnover and reduces fine lines so you'll wake up looking years younger. It's also an excellent option for those suffering from chronic joint inflammation due to arthritis. Those with an irritated scalp from one of those rainbow dye jobs can also quell the itch by adding a couple of drops to regular shampoo.
Image: May Lindstrom 
2
Antimicrobial
Yes, it's got both antibacterial and anti-fungal properties so if you've suffered a minor scrape, burn or insect bite, blue tansy is good for preventing an infection. Fungal nail and skin infections can be common in warm, moist environments (i.e. Singapore) so if you're prone to that, better slather on some soon.
Image: Herbivore Botanicals
3
Alleviates allergies
Seasonal allergies might not be common here but food, dust and fur can trigger a reaction just as badly. Blue tansy has natural anti-histamine properties, which while not powerful enough to completely stop a reaction, can trigger the body's own histamine response. This will help relieve symptoms like sneezing, rashes and watery eyes.
Image: Sunday Riley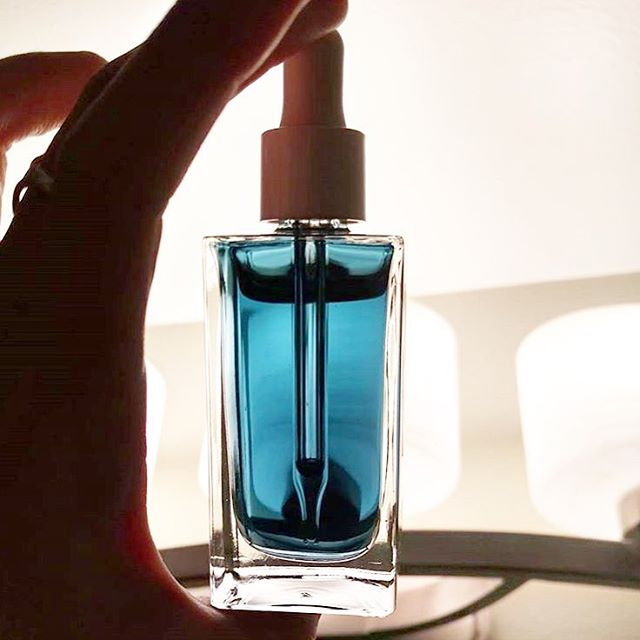 4
Aromatherapeutic
The next time you feel a compelling need to toss your laptop out the window, reach for the bottle of blue tansy instead. Characterised by a complex, sweet aroma with camphor's and herbaceous undertones, blue tansy can be diffused by itself or mixed with other essential oils for aromatherapy purposes.
Image: Herbivore Botanicals