A trip to Hong Kong is always an adventure, but let's admit that it usually involves hunting down the best food places. Yet the allure of the popular tourist destination extends far beyond dim sum and shopping  — it's also a great place to get your trekking fix.
We're not talking about traipsing the streets for the next cha chan teng or piping hot egg tarts here but about serious trekking trails challenging enough to get your heart rate up.
Indeed,  Hong Kong and its 260 territorial islands situated in the South China Sea, is home to some of the most grandiose peaks. For this reason alone, many locals and trekking enthusiasts needing time out from the concrete jungle often head into the outlying areas for a good hike.
Its subtropical climate can mean unpredictable weather and the occasional typhoons, but play your cards right and you'll be treated to breathtaking panoramic views and untouched beaches. The best part? Most of these trails are easily accessible by public transport since the bustling city is literally situated alongside these spots.
Ease the guilt of indulging in one too many egg tarts, and check out these are five scenic trekking trails in Hong Kong worth the challenge.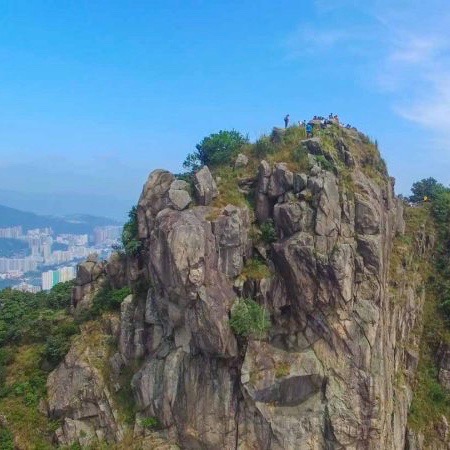 1
Lion Rock
To get your visual fix of cityscapes, head to Lion Rock — a medium-level hike that offers views of Kowloon and Hong Kong Island unlike any other. The trail is located an hour away from Won Tai Sin MTR station and is dotted with steep climbs that could challenge even experienced trekkers. The climb spans 3km, and a round trip would take around five hours.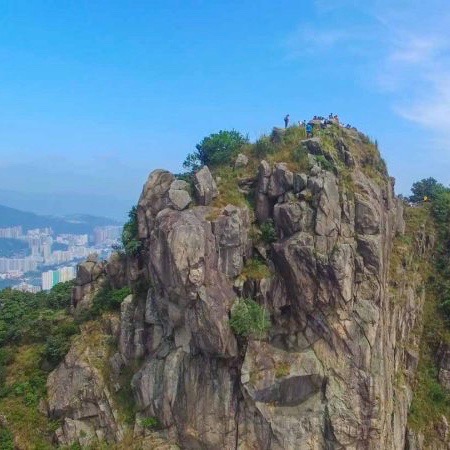 2
Dragon's Back
Dragon's Back is given its name as it resembles the shape of a dragon's backbone. It is after all, an undulating path that winds between the hill tops of Wan Cham Shan and Shek O Peak . The moderately difficult 8.5 kilometre trail will take around four hours to complete. The good news: If you're too tired to trek back down, paragliding is your other option.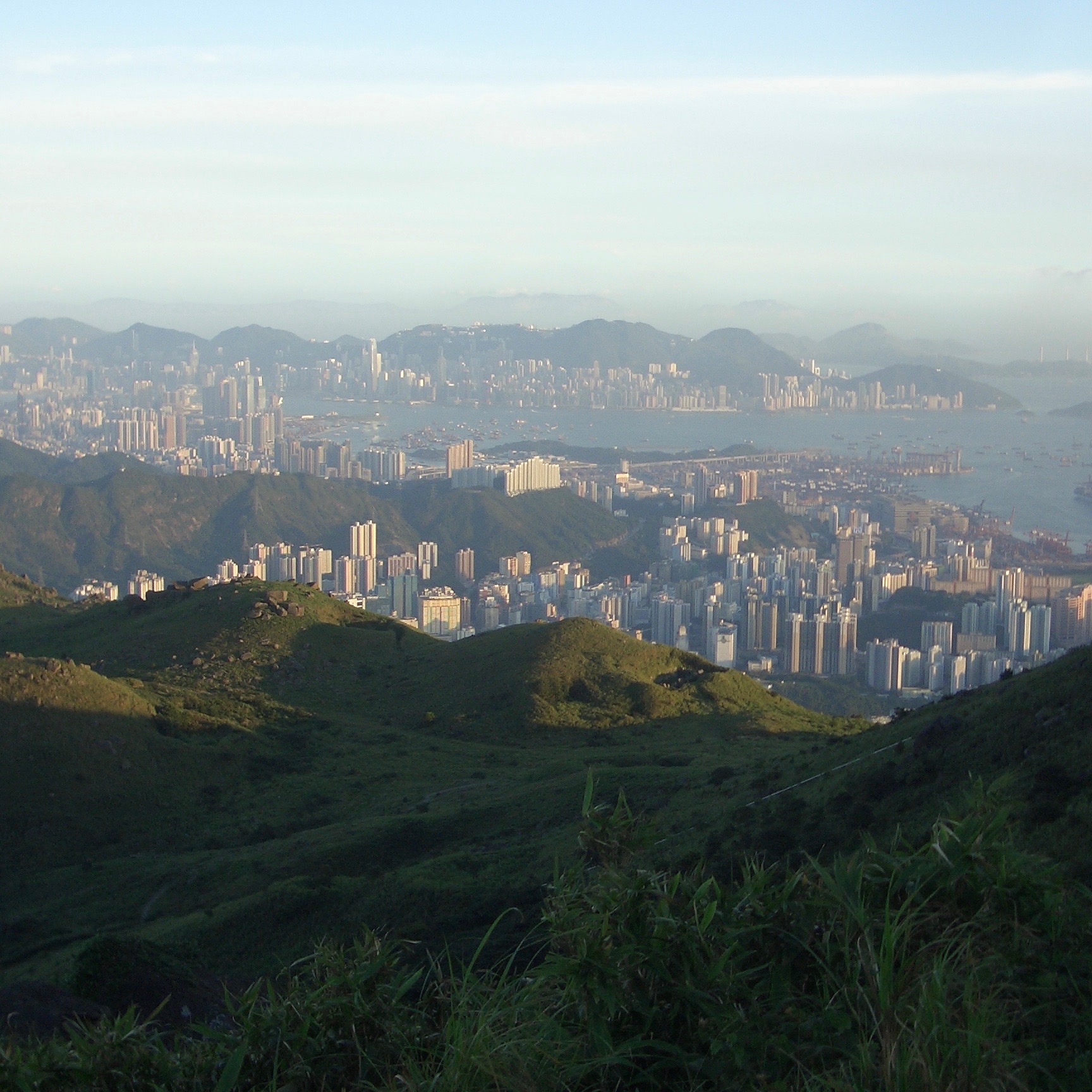 3
Tai Mo Shan
At 957 metres, Tai Mo Shan is Hong Kong's highest peak, which means more sweat but the most spectacular views. The now-extinct volcano is famous for its abundance of green tea on the mountainside, and you'll find adorable baby cows roaming around freely too. At the top, an ethereal sight awaits as you immerse yourself within a midst of clouds and a bird's eye view of Kowloon reservoirs and the Tsuen Wan skyline. You might even spot mainland China on a clear day.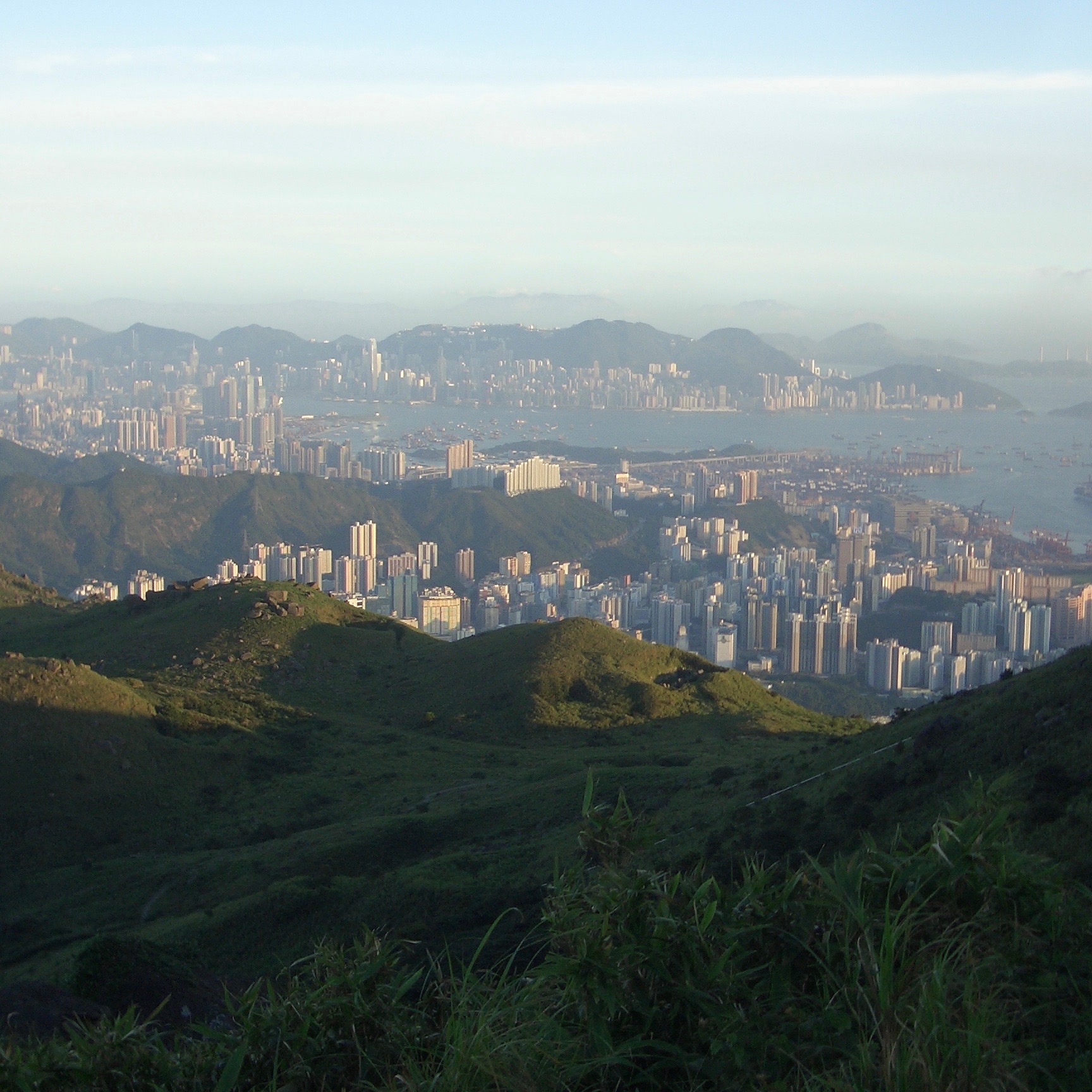 4
Sunset Peak
This might possibly be the most effort you'd have to put in to watch the sun set, but it's not called Sunset Peak for nothing. Known for its spectacular views as dusk falls, the 869-metre climb on Lantau Island is tedious but highly rewarding. Campsites are also available should you want to spend a romantic night in the wilderness, which is probably a good idea because its descent is known to be dangerous and steep.
5
Sai Kung Peninsula
The Sai Kung Peninsula trail is a must-trek location in Hong Kong that takes you through two of Hong Kong's best scenic sites, High Island Reservoir and Long Ke Wan. The nature reserve park hides several secluded beaches, which boast crystal-clear waters and an expanse of powder white sand. From the East Dam, you'll also get an unobstructed view of Po Pin Chau, a curious-looking islet dislocated from High Island after years of erosion from powerful waves. The 14-kilometre hike will take around seven hours to complete.