The past year has seen millions around the world focus on bettering their mental health, but have forgotten that because we've been getting by our entire day exclusively from our WFH desks, our physical state is far from what it used to be.
This manifests in a number of issues from bad posture to muscle fatigue, which is why there's now a newfound appreciation for indulgences like massages. Aromatherapy massages might be your first choice for obvious reasons, but we're here to make a case for Raffles Spa's Rescue and Release Massage, a treatment that instead of scented oils, uses traditional Swedish massage techniques to renew, strengthen and heal the body.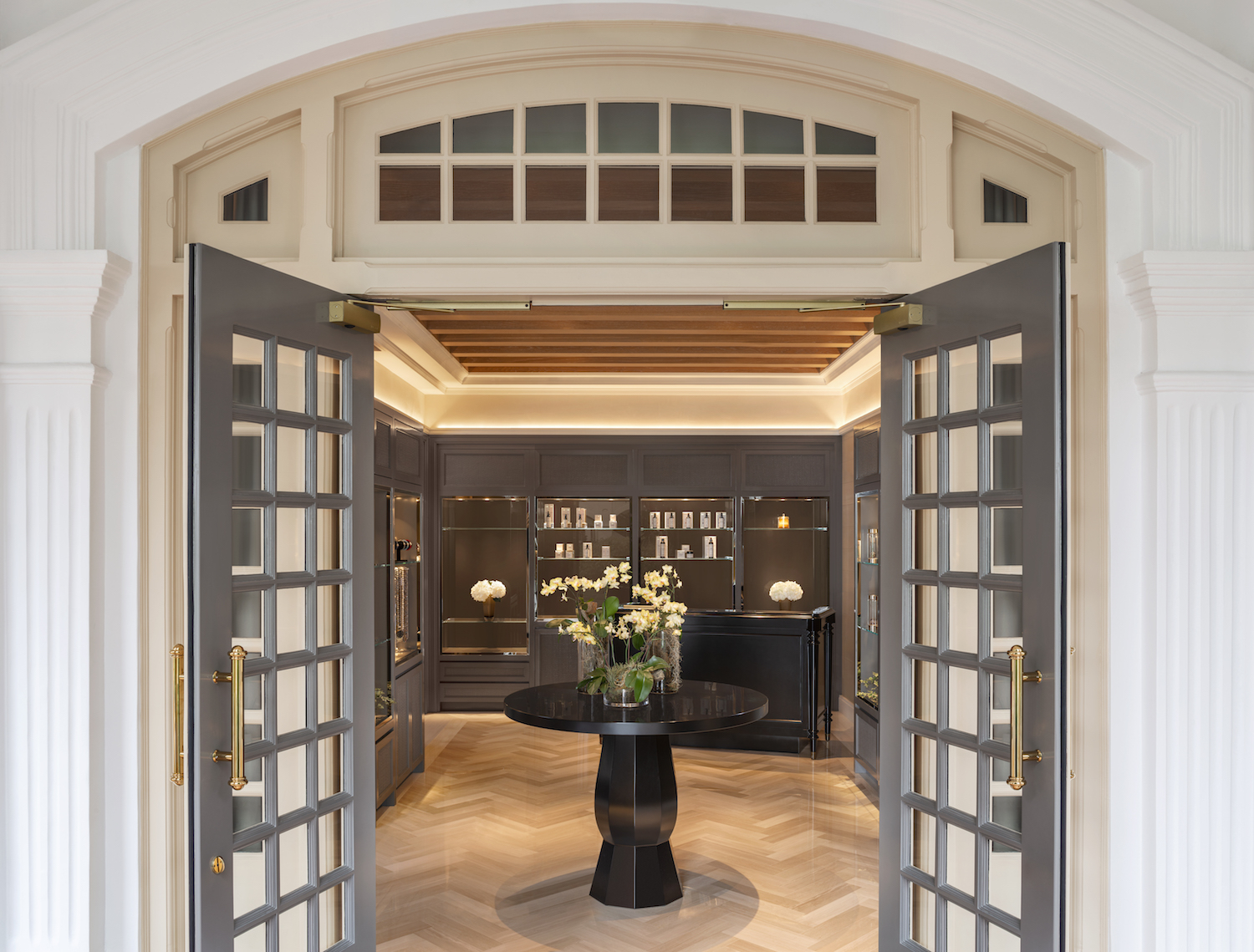 Now one of the oldest massage techniques, Swedish massage focuses on muscle relaxation by targeting the superficial muscles, so the benefits can be tremendous, especially for those confined to long hours at the desk. 
For one, it utilises the effleurage technique, which warms up the muscles and increases the flow of the lymphatic system. The slow and continuous strokes are made in the direction of blood flow towards the heart, improving blood circulation and allowing your muscles access to more nutrients and oxygen. 
If your posture's taken a hit from slouching over at your non-ergonomic set-up in the office or at home, this technique will loosen every last bit of stiffness that you've accumulated over the course of this pandemic. At the Raffles Spa, the therapist skilfully uses long strokes with palm and thumb pressure techniques to release tight knots and any built-up tension, more so at the areas that have been the hardest hit, such as the shoulders and neck. If you've been particularly busy at the gym or have a new exercise routine that's been causing muscle tightness, this massage is a godsend too. 
The full-body massage might not incorporate scented oils or healing crystals like the establishment's Signature Gemstone Massage, but the 90 minutes will still do plenty for your frazzled mental state. 
Because it's so relaxing, Swedish massages can increase serotonin, dopamine and oxytocin, all of which help to elevate your mood and general well-being. It can also reduce the stress hormone cortisol, which is a benefit we could definitely use a little more of today. Because of this, expect to sleep better the night of the treatment, and wake up completely refreshed. 
True to its promise of luxury, the Raffles Spa is beautifully furnished throughout with grey and golden-brown shades for a serene ambience. Every treatment room sees its own bathroom and shower facilities, although there are also other spa facilities worth checking out in between or after treatments like the Aromatic Steam Room, Ice Fountain, or the onsen-like Vitality Pool, all of which are located within the main bath and shower area. 
With anxiety levels at an all-time high, there hasn't been a better time to escape from the metropolitan buzz and into an oasis of serenity, right in the heart of the city. Those dying for an escape will be pleased to know that from now till 30 June, the Raffles Spa will also be offering 20 percent off on a 90-minute session of their choice on Monday to Wednesday.