As the recent Singapore Art Week has shown us, the local art landscape is a rich and diverse one.
There is a multitude of homegrown talents to be discovered, including painters that draw from traditions of past art movements; conceptual artists that tackle social issues such as marginalisation and class politics; and digital creators that blur the lines between fantasy and reality.
What's just as exciting is the support that have buoyed these emerging creatives as of late. Take Creative Unions, for example. The month-long programme, currently held at Funan Mall, has selected an array of Singapore artists to team up with brands across fashion, food, lifestyle and more. And let's not forget the efforts of independent galleries like Cuturi Gallery and Coda Culture, which can be credited to putting these young talents in the spotlight in the first place.
If that doesn't make you optimistic about the future of the Singapore art scene, perhaps the rising artists that we highlight below will change your mind. In any case, they're definitely worth keeping an eye on.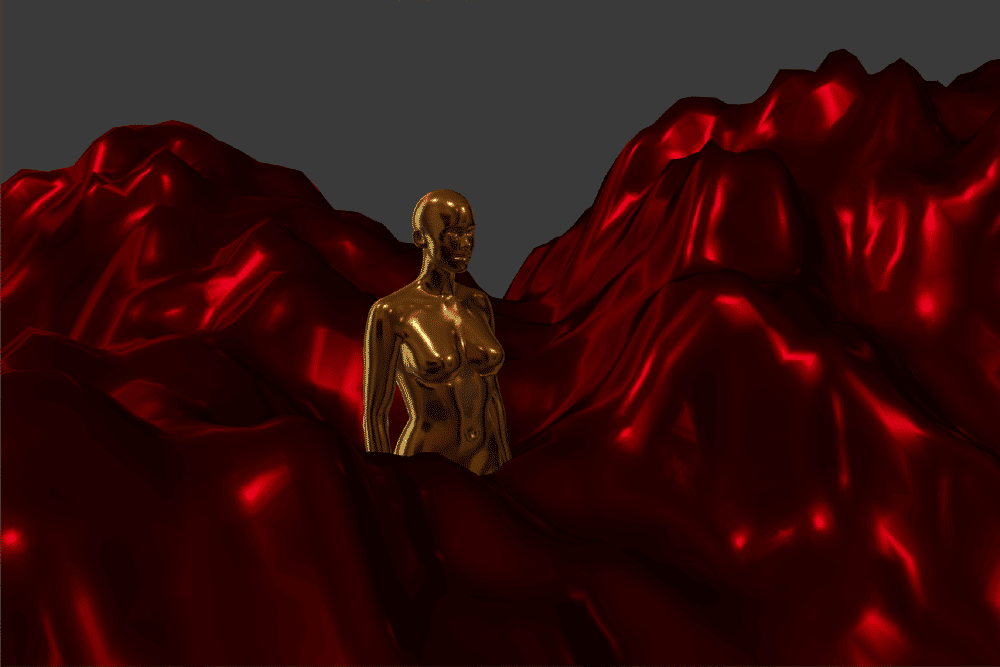 Priyageetha Dia
It's not often that artists can stake their claim to a particular medium, but Priyageetha Dia has succeeded in making golden surfaces synonymous with her practice since her 2017 installation, "The Golden Staircase". The work, as well as its 2018 follow-up "Golden Flags", responded to social issues like marginalisation, censorship and class politics. Indeed, there is grit under the gloss of Dia's Midas touch. She has since delved deeper into her identity as a Brown woman, resulting in explorations in other mediums like latex works, wax sculptures and even CGI graphics. You can discover the latter at the ongoing group exhibition, An Exercise of Meaning in a Glitch Season, at the National Gallery. You can also purchase a collectible gold-lacquered tray and coaster set designed exclusively by Dia for Creative Unions.
Discover Priyageetha Dia's work at National Gallery Singapore, 1 St Andrew's Rd, Singapore 178957. Her Creative Unions creation is available for purchase at Grafunkt, #04-01 Funan Mall, 107 North Bridge Road, Singapore 179105.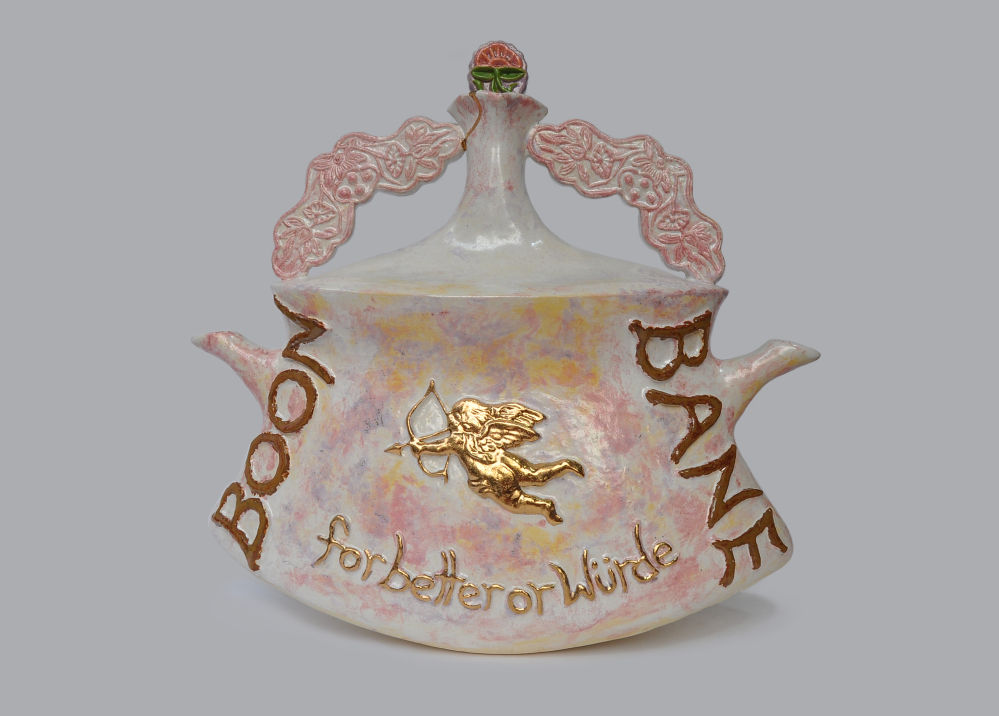 Shayne Phua
Another young artist to keep your eye on is Shayne Phua, whose ceramic sculptures are rich with colour, texture and symbolism. Much of that is owed to her exploration of Chinese culture and mythology. Last year, she made her debut through a solo exhibition, Sehnsuhcht, which featured a series of works inspired by antique wooden moulds and brass stampings. In her deft hands, ordinary objects are transformed into works of wonder. Some of them can now be found and purchased at Grafunkt, as part of Creative Unions.
Shayne Phua's Creative Unions creation is available for purchase at Grafunkt, #04-01 Funan Mall, 107 North Bridge Road, Singapore 179105.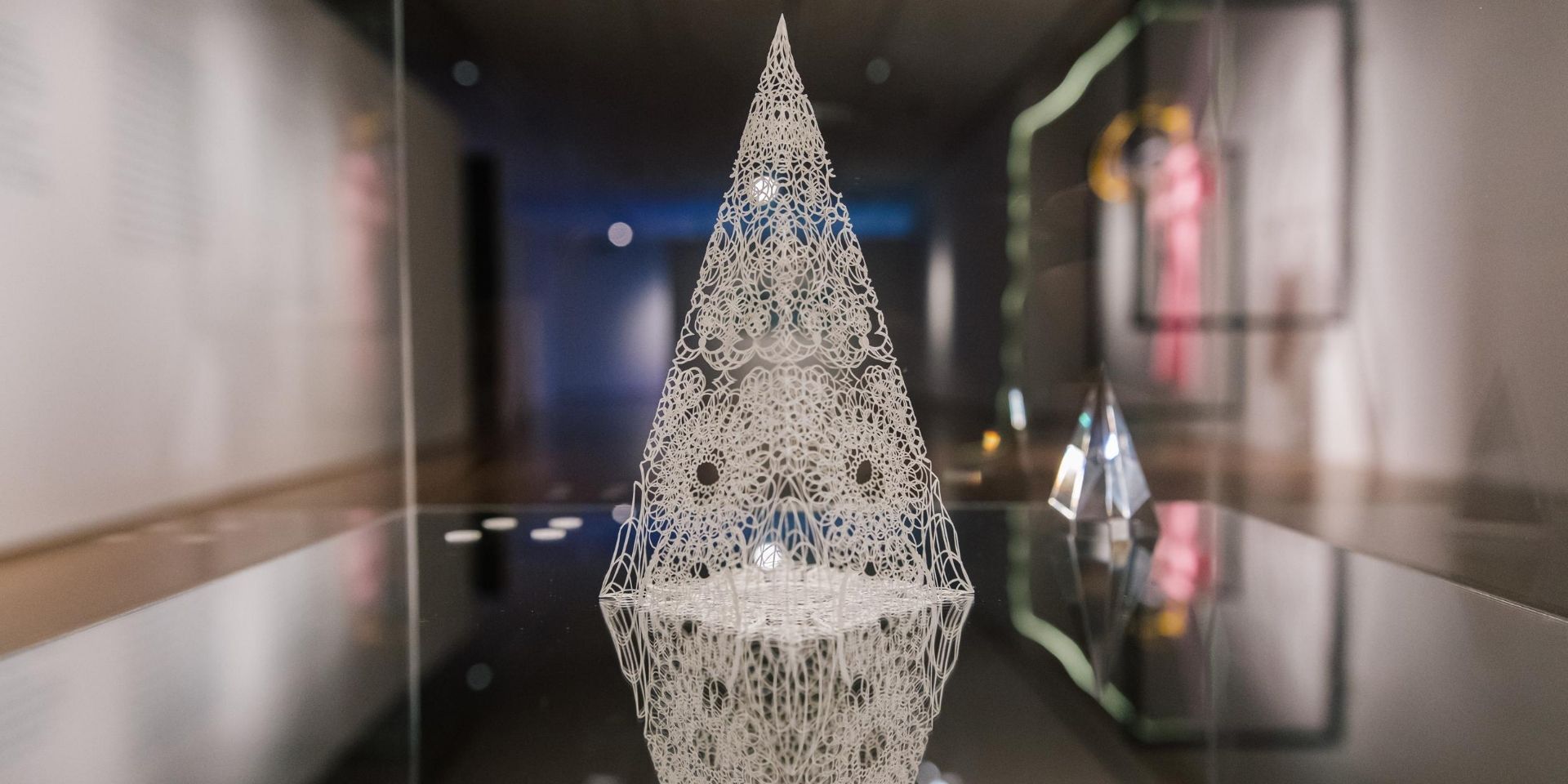 Ashley Yeo
In 2018, Ashley Yeo became the first Singaporean artist to be shortlisted for the Loewe Craft Prize. What was more remarkable, though, was her submission: a delicate filigree paper cube. Its skeletal appearance is at odds with the weeks of work poured into it, and the same can be said for Yeo's other ethereal paper works. They are as much a product of contemplation and stasis as they are instigators of them, as you'll discover by examining her work at Singapore Art Museum's ongoing Time Passes exhibition. But Yeo's art truly belongs in a home — something that can now be realised thanks to an intricate paper and wood room divider created and offered by her at Creative Unions.
Ashley Yeo's Creative Unions creation is available for purchase at Grafunkt, #04-01 Funan Mall, 107 North Bridge Road, Singapore 179105.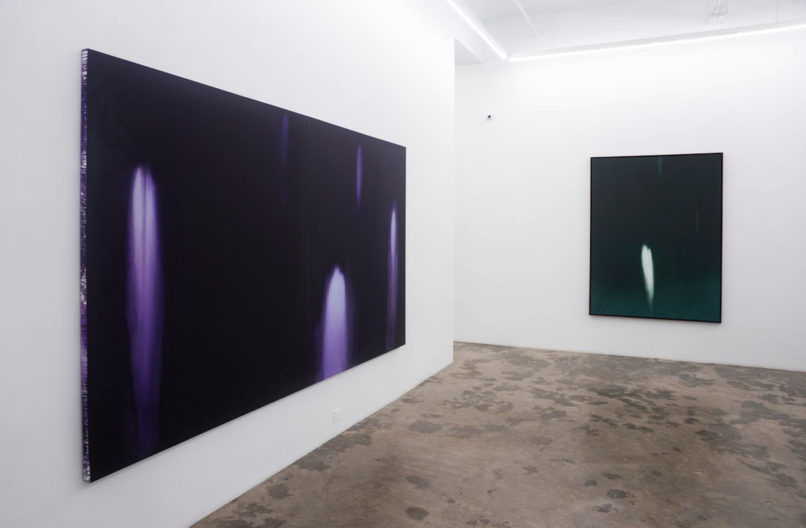 Luke Heng
There is a meditative quality to Luke Heng's pared-back paintings that can be attributed to his process of creating them. His starting point is the materials. As part of his creative ritual, Heng employs a pouring technique to coat his canvas with layers of oil paint, before dissolving them with thinner. The result is the appearance of brush strokes, which are especially striking in his 2019 series "Non-Place". Heng has also translated his process into a series of sculptural wax works, which were shown in his 2017 solo exhibition, After Asphodel. They are referenced in a new minimalist steel mirror that he has produced, in collaboration with glassmaker Synergraphic Design, for Creative Unions.
Discover Luke Heng's work at The Artling, 91B Tanjong Pagar Road, Singapore 088512. His Creative Unions creation is available for purchase at Grafunkt, #04-01 Funan Mall, 107 North Bridge Road, Singapore 179105.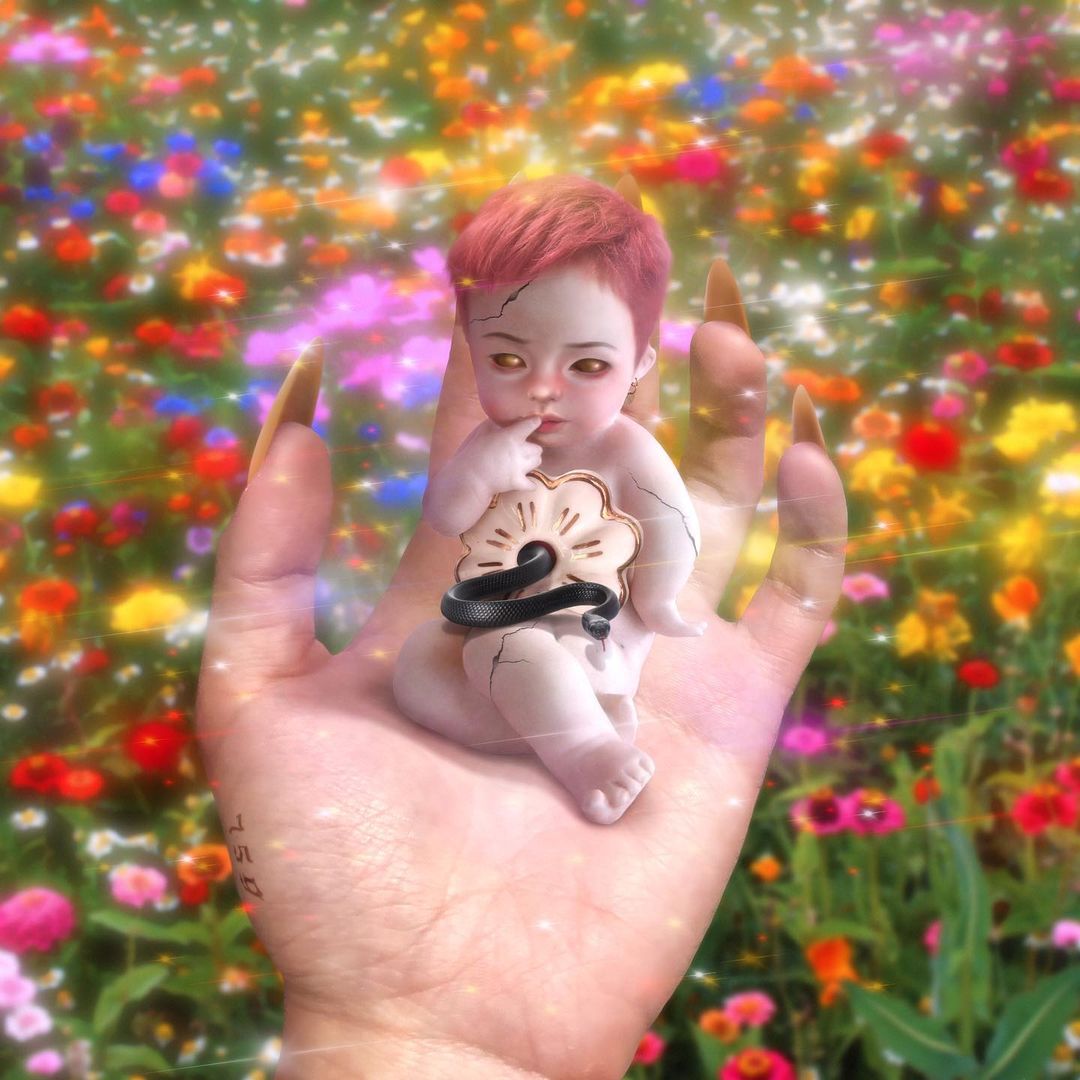 Howie Kim
There's a lot that goes on in Howie Kim's digital illustrations that make them impossible to scroll past when he shares them on Instagram. "Surreal" is the best way to sum up his art. His bizarre, bobble-headed characters can be compared to those in Mark Ryden's paintings, but Kim's portrayal of his many personas make him more of a Millennial Cindy Sherman. True to his Internet-savvy generation, the artist dives deep into digital mediums — animations, GIFs, photo manipulations and even augmented reality — to blur the line between what's real and what isn't. It has led him to work with clients as varied as Apple, IWC Schaffhausen and DBS. He has even designed a tumbler for Liho Tea, now available exclusively at Funan.
Howie Kim's Creative Unions creation is available for purchase at Grafunkt, #04-01 Funan Mall, 107 North Bridge Road, Singapore 179105.
Aisha Rosli There is a maturity to Aisha Rosli's paintings that's all the more impressive when you learn that the artist is only 24. The NAFA graduate cites masters like Egon Schiele and Francis Bacon as influences, and you can compare the movement of her expressive artworks to the one found in Cecily Brown's paintings. But Rosli's visual language is entirely her own, made up of elusive figures that seem to have emerged from a vividly patterned dream. It didn't take long for her to be picked up by the mentorship programme at Cuturi Gallery, where she later showed her paintings through a couple of group exhibitions. Now, at the same gallery, you can catch her first solo show, Black Eye, purely for pleasure; all her works have already been sold.
Discover Aisha Rosli's work at Cuturi Gallery, 61 Aliwal Street, Singapore 199937.
Faris Heizer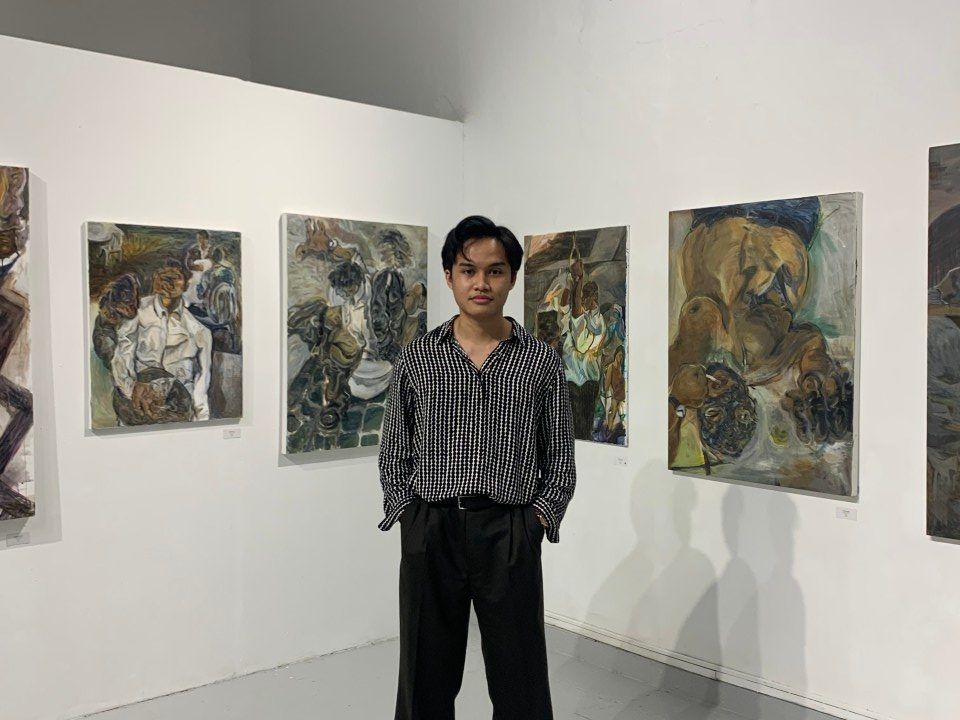 At only 22, painter Faris Heizer manages to capture the torment of a 9-to-5 existence that many Singaporeans have subscribed to. He does so while exploring the possibilities of his medium, repeating brushstrokes in much the same way that his white-collar subjects go through the motions assigned to them by society. There is also an emotional depth to his paintings, in which figures melt into each other against backgrounds that are dark and disorienting. Heizer's own future, though, is much brighter: The NAFA graduate has already held solo exhibitions at Sprmrkt and Cuturi Gallery, and is now showcasing his paintings at Art Agenda, S.E.A.'s latest group exhibition, The Body as a Dream.
Discover Fariz Heizer's work at Art Agenda, S.E.A., #05-04 The Modern Space, Tan Boon Liat Building, 315 Outram Road, Singapore 169074.
Header photo credit: Cuturi Gallery