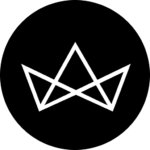 Taste a lost side of Speyside in Changi Airport with the return of rare Caperdonich whiskies
The resurrection of lost distilleries in Scotland offers whisky enthusiasts a wide new world of Scotch to experience. This is a welcome plight for a market that's always thirsty for the unknown, and willing to splurge on the rare. Caperdonich is one of the latest defunct distilleries from Speyside to be revived in extremely limited quantities, offering drinkers the chance to taste their single malts before they become mere memories again.
Caperdonich was founded by the pioneers of Glen Grant, and operated on the banks of the River Spey from 1898 to 2002. Primarily found in Chivas Regal blends in the 21st-century, the brand was rarely offered in its purest form to the wider market. The distillery's premise was demolished in 2010, and the world thought it heard the last of Caperdonich until stocks of its single malts were recently unearthed and bottled to be sold.
The range spans three expressions, each bearing the distinctive Speyside personality of rich fruitiness and spice.
As the youngest, the 18 Year Old Caperdonich also has a characteristic less typical of Speyside whiskies — the presence of peat. Aged in American oak, this amber beauty is tangibly peaty, but mellows into notes of apple, brown sugar, citrus and ginger as it unfolds on the palate.
For drinkers who prefer Speyside whiskies that are more true to the flavour profile the region is known for, there are the 21 and 25 Year Old whiskies, both bereft of peat. The 21 Year Old is a honeyed spirit imbued with poached pear and vanilla notes, while the 25 Year Old bears traces of those notes and more, thanks to its age. Milk chocolate, blackcurrant and a breath of cinnamon spice contribute to this luscious single malt that you just keep wanting to go back to.
It bears remembering that Caperdonich's fine whiskies may be available now but to an exhaustible end. Once bought or drunk, there will never be another of its kind. That exclusivity makes any of Caperdonich's whiskies a worthy addition to your home bar, or as a gift for someone you treasure because a bottle like this is the very definition of "precious".
For those keen to experience Caperdonich for yourself, register to receive a complimentary tasting will run from 5 July to 31 August from 11am to 7pm at the main Duty Free Singapore stores in Changi Airport Terminal 2 and 4 Departure Halls. Sign up here.