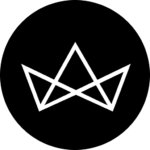 #EstéeLauderxLSA: Meet the magnum opus of foundation, the Double Wear Nude Water Fresh
[jwplayer pQeRP76S]
When it comes to foundation, finding the perfect au naturel, element-proof, long-lasting yet weightless match for our skin can seem like a perennial quest. Let's not kid ourselves: If we're covering our face with something, we'll want to make sure it's not going to blotch, melt, or fail us altogether. Which is why picking the right foundation for our skin is the defining crux of our daily regime. It's the hidden building block behind making or breaking our subsequent makeup steps.
The good news is, the wait for our facial skin's knight in shining armour is now over. Meet the magnum opus of liquid foundation: The new Double Wear Nude Water Fresh by Estée Lauder.
Formulated with superfluid water-infused elements and a tri-blend of ultra-light mineral-based gels, this feather-light blend carpets your blemishes and smoothens your skin texture without looking or feeling cakey like a mask. In fact it feels more like your own skin — but upgraded.
The ample dose of hyaluronic acid — a natural substance that's fondly known as "the fountain of youth" for its anti-aging properties — also champions moisturising hydration for your skin. Have an oily complexion? The shine-restraining laminaria saccharina — which, by the way, is extracted from sea algae containing opulent amount of antioxidants — has that covered. Plus, with an SPF 30/PA++ (translation: Three hundred precious minutes of protection against the strongest of UV radiations), your skin's defence against environmental damage gets a substantial leg up. With eight shades available, you'll be sure to find your seamless match.
Too good to be true? Let three leading ladies of different industries — multi-hyphenate Annette Lee, Olympic rower Aisyah Gala, and funeral director Jenny Tay — give a glimpse of a day in their lives and tell you why Estée Lauder's tried-and-tested Double Wear Nude Water Fresh foundation is the complete package, for real.
Click here to sign up and receive your free Double Wear Nude Water Fresh (while stocks last). Available at Estée Lauder counters islandwide and online for S$68.