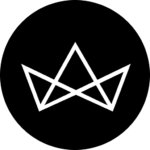 Holey Moley Golf Club marries quirky mini-golf courses with stellar cocktails and bites
With a nightlife that's constantly reinventing itself, Singapore has no lack of fresh experiences — if you know where to look. 
You see, a typical bar visit usually entails sitting at a table while catching up with good friends over a couple plates of bar bites and a few good cocktails. This might be the definition of a perfect night out for many, but for those who find themselves terribly bored of the status quo, look no further than Holey Moley Golf Club.
Located at Singapore's party paradise, Clarke Quay, and at the former site of Shanghai Dolly, Holey Moley is a cocktail bar that also offers two crazy mini golf courses split across two floors. You can already envision how this is easily going to be good night.
First introduced by its parent company Funlab in Brisbane, Australia, the concept is not only the first of its kind in Asia, but also the first outside of Australia and New Zealand, so you'll be hard pressed to find anything that comes close on this island, really.
The 27 holes here are big on pop culture, so expect intricately designed "sets" inspired by TV shows like Game of Thrones and The Simpsons, classic films like Jaws and ET, and old-school board games like Monopoly to create an eclectic and challenging game of mini golf. Even if you don't know the first thing about playing the sport, the quirky labyrinth is full of surprises, and will surely delight the child in you. As a little salute to our very own culture, there's even an 'Upside Down' hole where you'll find yourself in a trippy hawker centre situation.
A game of mini golf is infinitely more fun with a drink in hand. Cocktail highlights here include Candy Man, a margarita with blended jelly beans (!) and topped with fairy floss. Classics are also available here — with a twist, of course. Some of our favourites include the Austin Sours and Putta Colada, and it's not just because of their very punny names.
And because all that sport will definitely work up an appetite, Holey Moley also has a menu that's equally fun. Opt for one of their hearty American Burgers (served with a neon-coloured bun, naturally), or upgrade yourself to the giant three-pound Monster Burger instead, though we recommend you get this after your round of golf. Otherwise, gather your closest friends and have a go at its metre-long pizza options.
The technicolored Holey Moley Golf Club remains to be one of the most entertaining ways to connect (or re-connect) with good friends over good food, delicious cocktails, funky music, and of course, a bit of friendly competition.