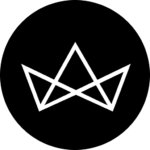 HP redefines the future of computing with the Spectre x360 13, the world's smallest convertible
HP might have spearheaded innovation over the years but most importantly, it has managed to figure out just how to cater to the increasing demands of consumers today. 
If you, like us, have always wished for a laptop that could do everything — from providing efficiency at the work place to supporting a wide range of entertainment at home — HP has got you covered with its latest Spectre x360 13.
For starters, it's the world's smallest convertible*, now that it's a good 23mm more compact than its predecessor last year, with a 90 percent screen-to-body ratio (read: a much smaller bezel and more screen). Thankfully, HP has brought back the same angular gem-cut edges and cutaway corners, lending it a sleek facade that's, unsurprisingly, also highly functional. The power button and one of the laptop's two USB-C Thunderbolt 3 ports are hidden within these cutaway corners, and its angled design means that you can keep your laptop charged without its cord getting into the way of other cable-connected devices, such as your mouse.
This thoughtful design is further optimised with a stunning 4K OLED display, only it's now also anti-reflective to finally allow for glare-free viewing, both indoors and out. HP also scores points with serious audiophiles for outfitting this Spectre with Bang & Olufsen speakers, which are custom-tuned for a cinematic experience, whether you're watching a movie or creating your own award-worthy videos.
In keeping with the theme of mobility, the HP Spectre x360 13 is packed with long battery life, ensuring that you'll never run out of juice no matter where you go. 22 hours of battery life are at hand here, making it the world's longest battery life on a quad core 13-inch convertible. Even if you need to give the laptop a power boost, the HP Fast Charge means you'll never have to spend hours waiting around for it to charge sufficiently.
This immersive experience — both at work or when lounging at home — is made possible with the Intel 10th-gen quad-core processor within, which runs the show with impressive responsiveness and agility. The HP Command Centre continues to be your one-stop solution for tweaking temperature and cooling preferences, which is especially useful if you're an avid gamer who often faces the issue of an overheated device.
Security always takes precedence at HP, so this Spectre x360 13 gets outfitted with all the trimmings of a hacker-proof laptop. Its Webcam Kill Switch electrically disables the front-facing webcam, giving you peace of mind no matter where you are. The Sure View Gen 3 privacy screen now comes with an increased privacy level to stop prying eyes from your information, but doesn't compromise on image details while doing so. 
Like any high-end mechanical wonder, the laptop values craftsmanship just as it does performance, especially when rendered in sophisticated hues of Poseidon Blue and Nightfall Black. Its quiet confidence both inside and out means that you'll never have to worry about work — or play — ever again, no matter where you go.
Find out more about the latest HP Spectre x360 13 here.
Devices with HP Sure View will only be available from mid-2020. Please register your interest here.
*Disclaimer: Based on all convertible PCs defined as the 2-in-1 laptop category as of September 2019. Small is defined by the laptop foot print, length x width. Screen-to-body measurement is percent of active plus nonactive viewing area compared to active viewing area plus border. Measured with lid vertical to the desk.