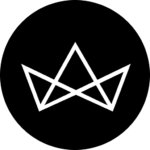 London Resort, the UK's largest theme park could be the crown jewel of your investment portfolio
London, home to as many fabulous sights as there are people living in the city is getting a shiny new theme park that's all set to fire up the area: The London Resort.
In fact, if you're in the market for a property investment it could potentially be the crown jewel of your portfolio. This sprawling 2.1 million square metre space is the largest entertainment venue of its kind in the entire of the United Kingdom and would feature Europe's largest indoor water park, theatres, live music venues, cinemas, restaurants and handsome hotels slated to be opened from 2024.
By then, travel for both domestic and international visitors would've resumed to pre-COVID-19 levels and merrymakers would be out in full force. That bodes well for the economy and in its wake, healthy returns to your investment. Here are five reasons why.
The city as a destination
While travel may be limited in the midst of the COVID-19 pandemic, London has long been one of the world's most popular tourist destinations. In fact, over 20 million visitors make a trip to the UK's capital every single year — that's more tourists than New York City and Paris alone. Those numbers are backed by sound financials; in 2019 for example, tourists spent a whopping £15.73 billion in receipts.
This means there will certainly be no lack of tourists once travel restarts and a good number of them will be families looking for entertainment beyond Harry Potter and the Big Ben. As the London Resorts theme park is the first entertainment venue of its kind in the city, it will have a global profile and draw visitors from near and far, especially those travelling with families. According to the Singapore Business Review, analysts are projecting eight million visitors in its first year alone.
The location
The theme park is excellently located in the county of Kent, with train and river access. It will take just 17 minutes by train from central London (St Pancras station) and 40 minutes by boat from Big Ben. It is also located next to the M25, or London Orbital Motorway — the major road that encircles Greater London giving easy access to cabs or Uber.
Nationally Significant
By the time the London Resorts opens in 2024, it would be well over three decades since a theme park in Europe generated that much buzz. The last was Disneyland's opening in 1992. The project is so central to the country that it's been designated Nationally Significant Infrastructure Project (NSIP) status by the government.
Attractive ROI
Investment into the London Resorts can come in the form of investing into The Paramount Hotel, a premium accommodation that will offer sweeping views of the Thames. Each beautifully designed hotel unit will have a four or five star rating, with prices starting from £370,000. When compared to residential investments, commercial properties has higher yields, longer leases. In fact, the expected ROI is 10.8 percent and leases can be held on for 998 years.
Ease of investment
Far from sinking in a massive amount in one go, investors can look forward to a staggered timeline, starting with a £5,000 reservation fee. That will be factored into the 20 percent deposit so the next payment would be around £69,000. Another 20 percent will be payable around the second or third quarter of 2021 when construction begins, a further 10 percent in 2022 and the remaining 50 percent on completion in 2024.