Most of us who cook regular meals at home are constantly on the lookout for tools that'll help make our cooking better — whether that means to churn out food faster, easier, tastier, or all of the above.
It's safe to say we need all the help we can get in the kitchen — especially for those not particularly adept at breaking up a sweat by the stove.
Enter the Philips Airfryer XXL with Smart Sensing Technology, the latest smart kitchen appliance that does the thinking and cooking for you — so you won't even have to rack your brains thinking through the whats and hows of settling dinner.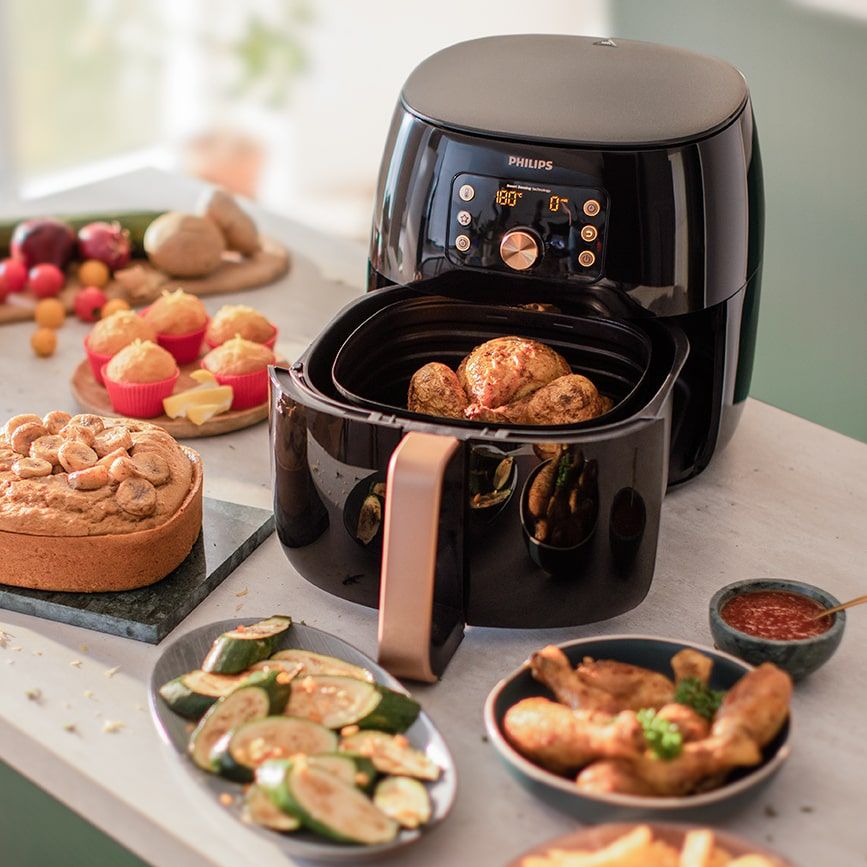 You'll be able to enjoy just about anything you'd like to have in just two effortless steps. All you have to do is choose a food type and press the button to cook, and the smart sensor will automatically adjust the time and temperature for the perfect result, every time. The Philips Airfryer XXL with Smart Sensing Technology was crafted with five "smart chef" programs — designed by professional chefs — that simplify the cooking process for everyday dishes too. This means you'll be able to take the guesswork out of cooking as your time and temperature settings will be self-regulated throughout the cooking process. These presets include cooking a whole chicken, chicken drumsticks, frozen and fresh fries and an entire fish.
Did we mention you can use it to fry, grill, roast, bake and even reheat your dishes? For added convenience, you'll be able to save your favourite cooking setting for a particular dish and the air fryer will make it just the way you like, with the perfect time and temperature each time.
Multitaskers with no time to spare can also draw on the handy Keep Warm mode, which will keep your food warm (at the most optimal temperature, no less!) for up to 30 minutes before you sit down for your meal.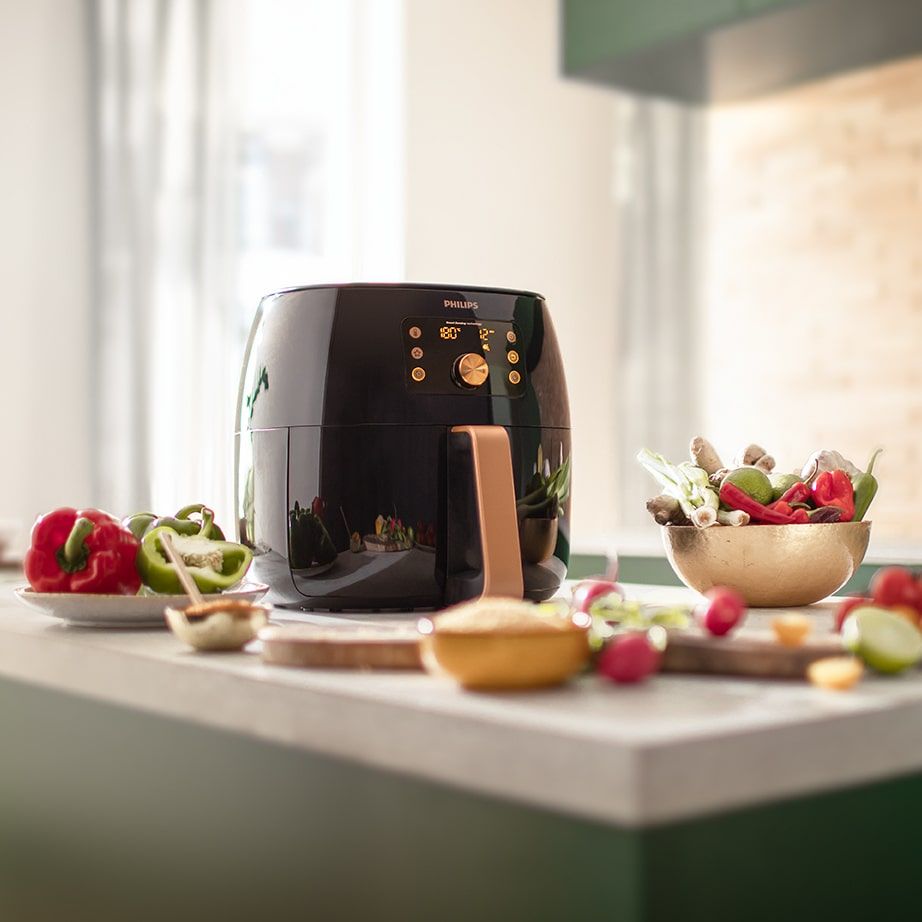 The size of the Philips Airfryer XXL with Smart Sensing Technology will set it apart from the rest immediately: at 433.10 by 321.60 by 315.70 millimetres, it comes with an ultra-large capacity that's big enough to cook a whole chicken. Peckish for snacks to munch on during your weekend movie sesh? The device can crisp up to two bags (1.4 kilograms) of fries in one go.
One gripe that many have about frying (regardless of whether you're using an airfryer or frying over a pot of oil) has to be the health concerns that come with it. If you're one of the crowd — fret not.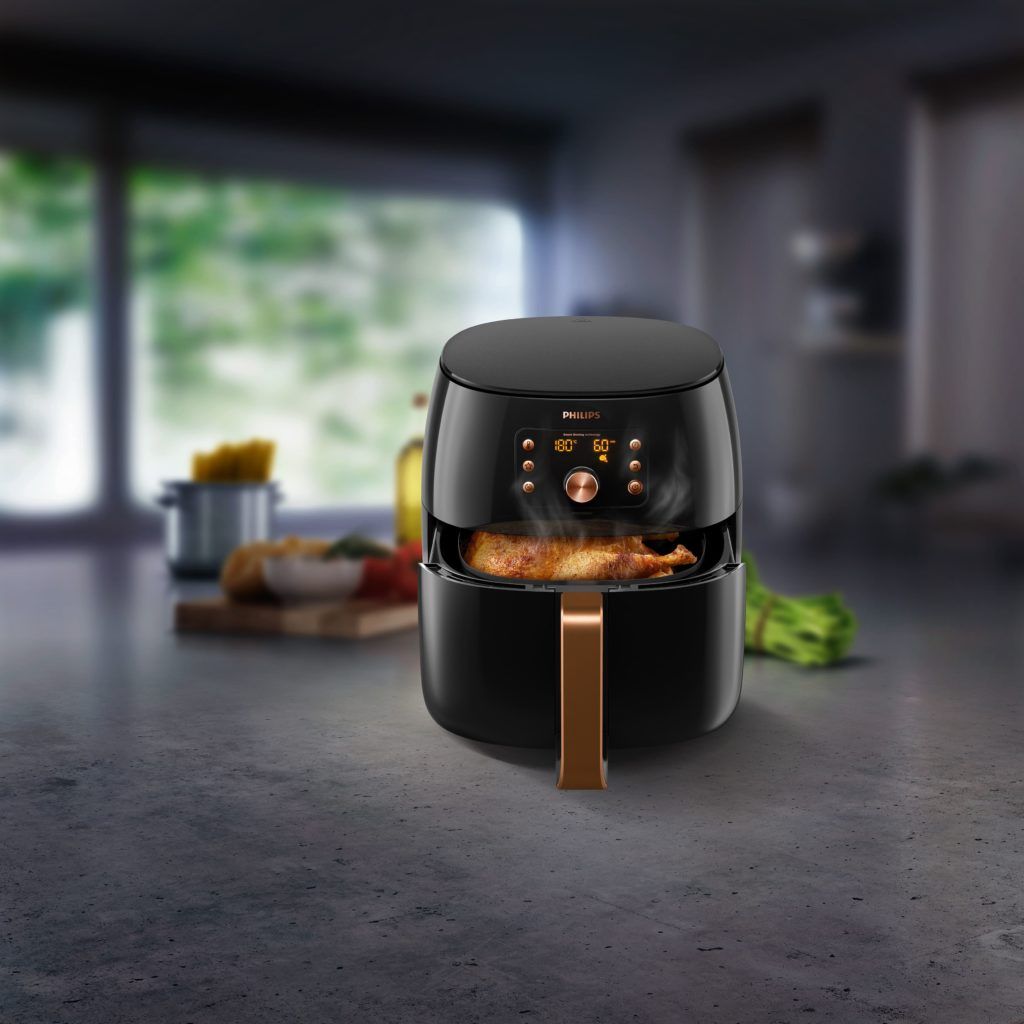 That's not all. The Philips Airfryer XXL with Smart Sensing Technology uses hot air and an outstanding Twin TurboStar technology to cook your favourite foods with little or no added oil. The method makes use of a powerful 2225W heater and motor to swirl the hot air — like a tornado — throughout the entire cooking basket, which results in an even heat distribution. As the food is exposed to the constant circulating heat, it is cooked through while extracting excess fat, capturing it in the fat reducer located at the bottom of the device.
In addition, the instant heat and Rapid Airflow technology will result in a cook time that's one a half times faster than an oven — no preheating necessary.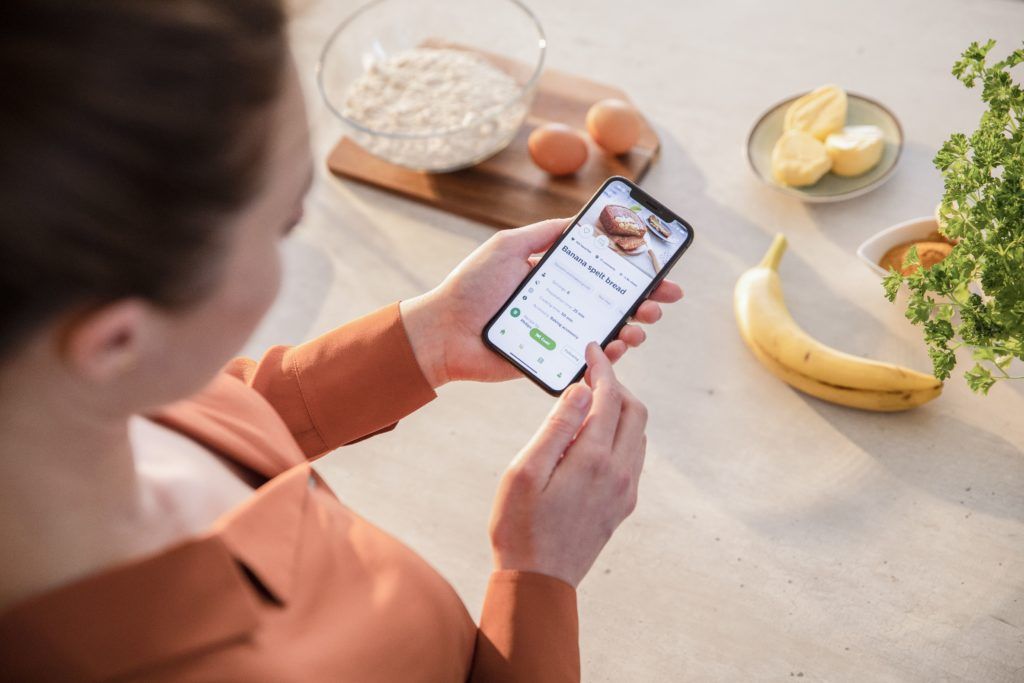 The Philips Airfryer XXL with Smart Sensing Technology isn't just a device with tons of bells and whistles built into it. If you're looking to make the most out of the machine, you'll want to download the NutriU app, a recipe app that's loaded with hundreds of recipes, tips and recommendations.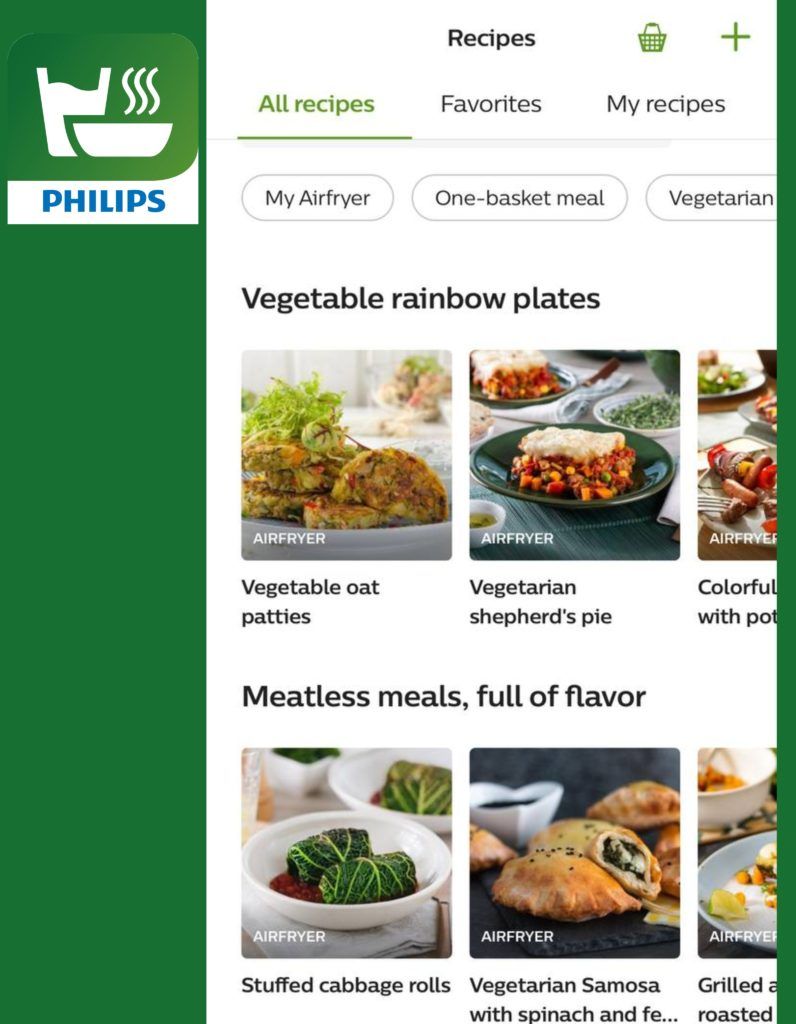 Here, you can browse through culinary creations from the Philips community to get inspiration for your next meal, or even inspire others to try a recipe of your own. Each recipe even comes with nutritional information such as the percentage of carbohydrates and protein in the dish so you'll be able to keep track of your meals with ease. The NutriU app is free to download on the iPhone App Store and Google Play Store.
Find out more about the Philips Airfryer XXL with Smart Sensing Technology here.