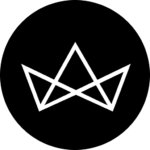 Q&A: How to host the perfect Christmas party according to private dining chef Annette Tan
Christmas may be different in 2020, but one thing remains: it's the time of year when most of us open our homes to friends and family.
While gatherings are set to remain small for the foreseeable future, the effort behind planning is still the same — not to mention having to host multiple small-scale parties this year.
Just ask Annette Tan who has run private dinners under the name Fat Fuku for four years. She whips up Peranakan dishes incorporating traditional techniques with modern sensibilities and hosts guests up to three times a week, putting out laborious dishes like her buah keluak biryani and mee siam gareng.
The challenge is in taking the time and effort to cook these dishes while still having the energy to host a small party day after day — not to mention feeding herself on days she's not standing over her stove.
"I never cook for myself," she explains. For someone who is constantly on her feet, delivery services like foodpanda are a lifesaver.
Not only are users able to order food from restaurants in the vicinity, the platform has also introduced pandamart which makes an entire host of daily groceries available for delivery.
This means that whether it's ingredients you need to cook with or last-minute items that you forgot to purchase for your party, pandamart has you covered round the clock with a speedy 20-minute delivery time.
Even classics like log cakes, mince pies and even gingerbread men are available this festive season — perfect for pulling together a Christmas table with almost no effort.
We pop by her space and chat with her for tips on being a host, what she enjoys about food and why delivery services are a lifesaver.
How has the year treated you?
I have to say I enjoyed the year more than I thought I would. Because I realised that I'm perfectly happy staying home. I used to think that I was the kind of person that didn't know what to do if I had too much free time. It turns out, I can think of a lot of things to do with all that free time. So I have slowed down quite a lot and discovered that side of myself where I'm actually really okay with relaxing because I'm so used to working all the time.
Cooking is pretty much your occupation as a private dining chef do you even cook for yourself?
I never cook for myself. So I would either order from foodpanda and other delivery services or just snack. As a cook, if it's something I need urgently, it's super convenient and I don't have to nip out to buy it since there's no minimum.
What tips do you have for hosting?
Buy everything [laughs]. I think the most important thing about hosting is not to work itself too hard, because then you can't enjoy the event. That could mean that you might make two things, and have people bring other things or you order it in. It's better than trying to do more than you actually can. 
Another thing I always tell people about entertaining is to start early. Find two things you can cook in advance, so that on that day you can eat and mingle and not be exhausted from prep. I noticed that this happens a lot. That's the most important thing to remember.
As a private dining chef you have to cook and host at the same time multiple times a week. How do you plan your day out?
I do one big day of cooking each week. So my meals are planned such that the heavy cooking is done once a week, because I do work as a writer for my day job. And then on the day itself, I start prepping at five and people come in at seven so I can still manage my job before doing all that cooking.
So that's quite manageable!
It is actually quite manageable but it is tiring, I'm not gonna lie. But firstly you have to enjoy it.
What do you actually enjoy about it?
I enjoy the cooking process, I enjoy talking to people about my food — especially since I try to make food that's different and you can't get elsewhere. So I won't just cook you a buah keluak dish, it would be a buah keluak biryani, simply because you can go to any Peranakan restaurant and eat the classics. I mean, I operate only three nights a week so there can be quite a wait. It wouldn't make sense for someone to sit through that whole wait, only to get the same classic dishes that you can get at a restaurant.
In that sense, I enjoy the creativity of it. I enjoy talking to people about how a certain dish can be quite traditional, but there's just a different spin on it.
Do you have a favourite dish to cook?
Instant noodles [laughs]. Okay but for the guests, always the chicken. I have an ayam lemak chilli padi [chicken cooked in a coconut milk gravy with birds eye chillies] which is quite different from other places, simply because I brine and roast the chicken first. That's always one of the last dishes to come to the table — and by that time people have eaten quite a bit and they're full but then the chicken is always a sleeper hit.
How do you come up with this? Is it just through R&D?
I mean, I just think of all the dishes that I like to eat. And then take traditional Peranakan dishes that I like to eat and try to make them better. So everything that I cook is actually very traditional in terms of the rempah, it's just the way I cook it makes it very different. So if I were to make you a rendang, I'm not making it on a stove, I'm making it under a cartouche using a different cut of meat. The cooking technique makes all the difference. 
So that's always my mindset: "How can I make the texture better or saturate the flavour of something that's already good." But you don't expect it to be this way simply because of the way it is cooked. 
Find out more about foodpanda's offerings at www.foodpanda.sg or download the app on iOS or Google Play.