If you haven't made the switch to wireless earphones, we don't blame you.
After all, why trade a plugged-in, high-fidelity sound experience for one with a shorter battery life and a lower quality? However, if anyone is going to change your mind, it's Sennheiser. The German audio specialist has tackled the wireless earphones conundrum once and for all with its very own pair: the CX 400BT True Wireless.
The first thing you need to know is that these aren't your ordinary wireless earphones. It's all in the technology; the CX 400BT True Wireless is made with a bespoke acoustic system, complete with 7mm dynamic drivers. What that means is that you'll get high-fidelity stereo sound with deep bass, natural mids and clear, detailed treble.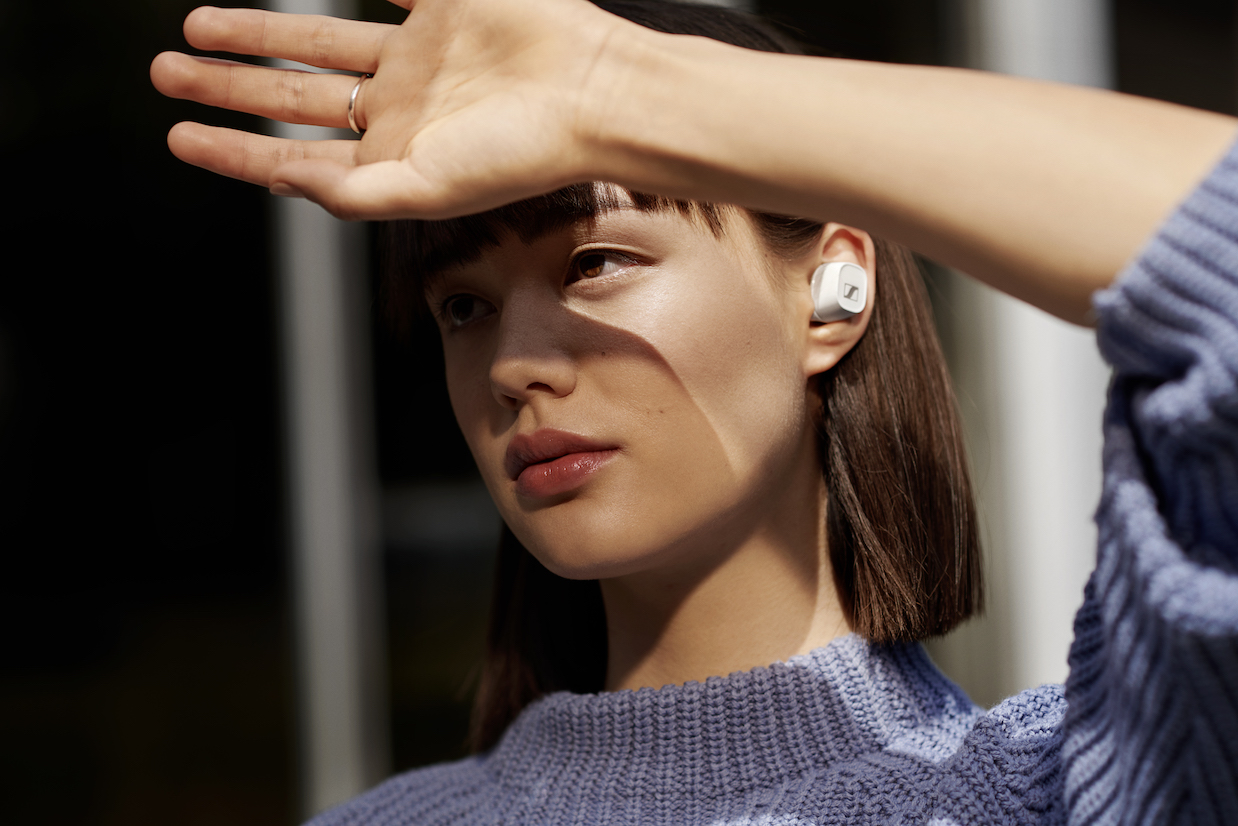 The CX 400BT True Wireless also boasts an internal audio equaliser and the latest Bluetooth 5.1 technology, which will keep the earbuds connected to your mobile devices (both iOS and Android are supported) while maintaining their sound performance. In other words, you won't find anything that sounds like them on the wireless earphones market.
"We believe that people shouldn't give up on sound quality when giving up cables – and with the CX 400BT True Wireless they don't have to," shared Chris Low, Vice President of Retail at Sennheiser Asia.
Sennheiser's latest earbuds are also buoyed by a host of other great features. For one, they let you take complete control of the sound. Once connected to your smartphone (which is a breeze, thanks to Bluetooth), you can tweak the earbuds' aforementioned equaliser through the Sennheiser Smart Control app. Want to amp up the bass? Or adjust the treble? No problem — both are just a click away.
If you'd like to go hands-free, the earbuds also come with an array of touch controls. Play or pause your music, adjust the volume, summon your voice assistant — all with a swipe on an earbud. The best part? You can fully customise all these settings to your liking through the Smart Control app.
Another nifty feature of the CX 400BT True Wireless is how it handles phone calls; the earbuds come with ambient noise reduction microphones, so your conversations will sound natural and crystal clear. Again, the setting for how you pick up a call can also be fiddled with through the app.
Then comes that burning question: will the earbuds last you through the day? Sennheiser offers a resounding "yes". The CX 400BT True Wireless earphones pack a 7-hour battery life that can climb up to 20 hours if you store them in their charging case. (You likely will, anyway, especially if you're on the go.)
You'll also have no trouble wearing them for hours at a time; their ergonomic design promises comfort first, and each pair comes with adapters in four sizes that will give you the perfect fit. You won't encounter that awkward scenario of your earphones falling out while you're on the move, but if they ever do, rest assured that they're made to be durable. That, and stylish: the earphones are available in black and white, both equally sleek and bearing Sennheiser's inconspicuous logo.
As far as wireless earphones go, the CX 400BT True Wireless truly checks all the boxes that would get an audiophile to make the switch.
Shop the Sennheiser CX 400BT True Wireless earphones (S$299) at Sennheiser stores at Marina Bay Sands and Marina Square, or online at sennheiser.com.
Header photo credit: Sennheiser