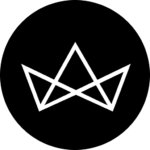 Why Sulwhasoo's First Care Activating Serum EX remains a global skincare sensation
Everyone who has ever skimmed the surface of Korean beauty knows about Sulwhasoo. The brand has long been famous for being the top skincare choice for many celebrities, including mega-star Song Hye Kyo, and for their cutting-edge integration of traditional medicinal ingredients into highly effective products. If you are familiar with this aspect of Sulwhasoo, then you'll inadvertently know about its First Care Activating Serum EX, the label's leading anti-ageing serum that has remained a bestseller worldwide ever since it debuted in the market in 1997.
Why, then, does this product have such a lasting legacy in a heavily saturated beauty market? Why do customers return to the First Care Activating Serum EX time and time again, even though new serums of its kind are released to the world every week? The answer to its remarkable legacy is simple — the First Care Activating Serum EX is one product that tackles five signs of skin ageing not typically addressed.
Anti-ageing products are often marketed with the ability to reverse time, citing the passing of the clock as the reason why your complexion falls prey to visible signs of ageing. Time may be the blanket cause, but Sulwhasoo delves deep to identify that a loss of resilience, vitality, nourishment, clarity and elasticity is what truly accelerates your complexion's collapse. All five aspects must be kept in balance to maintain youthful radiance, and their signature serum helps ensure that balance.
The key ingredient in the Sulwhasoo First Care Activating Serum EX is the JAUM Balancing Complex. This patented complex is the result of over 50 years of research in Korean traditional medicine by Sulwhasoo, where a blend of ingredients was carefully selected to ensure the skin remains balanced so ageing stays at bay. Those who use the serum swear by its regenerative properties, including how it keeps the skin supple and hydrated, reducing fine lines rapidly with use. The combination of these benefits has led the First Care Activating Serum EX to the top of the skincare bestselling charts, but this doesn't mean Sulwhasoo is resting on its laurels with its star product.
Every year, a limited edition version of the serum will be released. For 2019, it is an all-gold rendition designed with a star motif that signifies the five aspects of balance the product provides. If you haven't yet given the product a try, or if you have and want to share the love with someone else, then check out their latest microsite here for opportunities to get yourself a sample and participate in activities with the brand, or head down to your nearest Sulwhasoo boutique to make the purchase. You and your skin won't regret it.
The limited edition Sulwhasoo First Care Activating Serum EX is S$195, available in a 120ml format at all Sulwhasoo boutiques islandwide.